Style Guide: How to Wear Bold Prints for Fall
Fashion was once about playing dress up. Today, fashion is a fun and creative way for us to show off our personality and style. It allows us to complement our features and accentuate the favorite parts of ourselves. Whether it be a little black dress to slim our figure or a bright color to stand out from the crowd, fashion will always be an artform we can all benefit from. In the spirit of standing out, let's talk about bold prints!
It may be scary to go from wearing solids to wearing bold prints from one day to another, but we encourage you to try! We want to help you implement prints into your wardrobe. This style guide will show you how to wear bold prints and explore your style with the top print trends this fall season.
Which bold prints are right for you?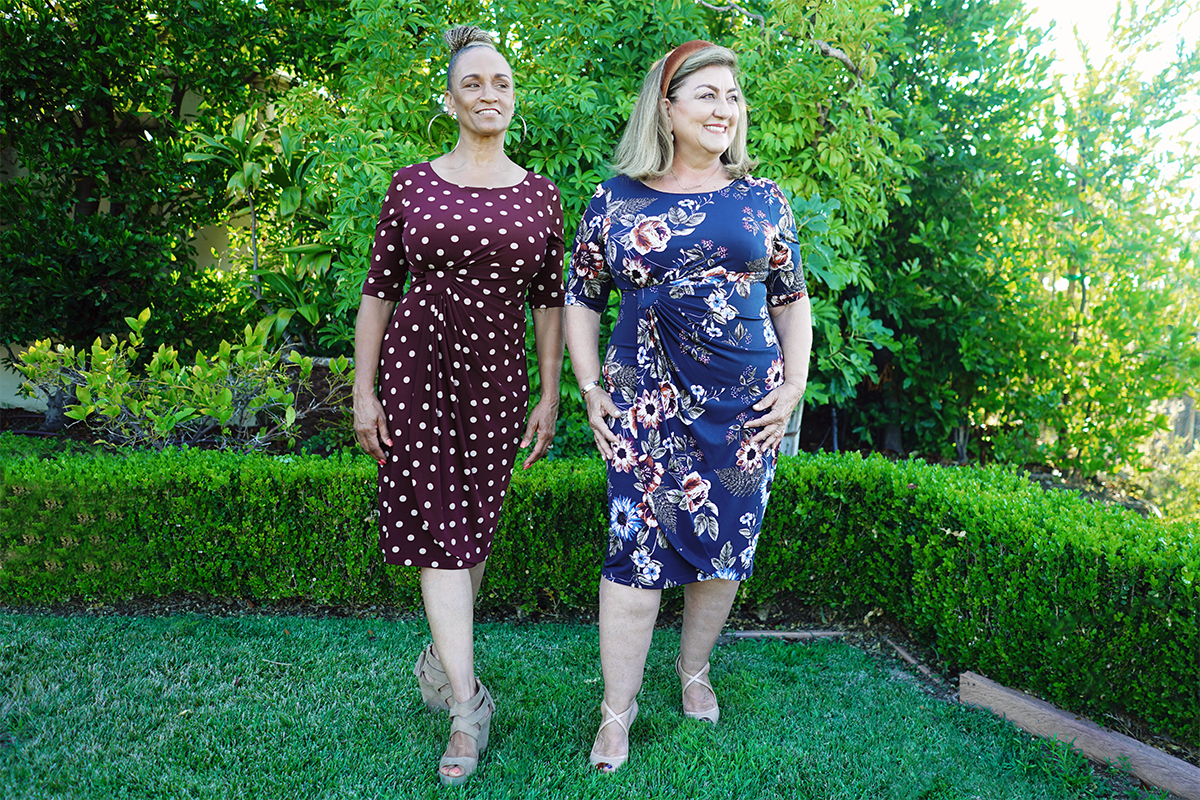 Have you ever seen a friend wear a bold print dress that looked absolutely stunning, only to discover that when you put it on it sort of resembles bad wallpaper? Because prints are a graphic design, no two bodies will display them exactly the same. But the road between you and a stunning bold print ensemble isn't as difficult as it seems.
Consider three things when choosing a bold print: Size, Color, and Pattern.
The perfect size print is a lot like Goldilocks and her bowls of porridge—you don't want a print that's too small or one that's too large. You want the size of the print to be just right. What does that mean? Let's go back to the scenario of when your friend's printed dress ended up looking less than fabulous on you. Is your friend shorter or taller? Are they curvier or slimmer? And was the print small and repetitive, or large and less structured?
Choose a print size that is proportionate to your specific figure.
Petite women should go for small-scale prints that compliment, rather than overwhelm a small build. Conversely, plus size curves provide more area for a small-scale bold print to be seen. More print means you'll visually appear larger. While small-scale prints work against a curvier frame, larger bold prints accentuate and compliment plus size women.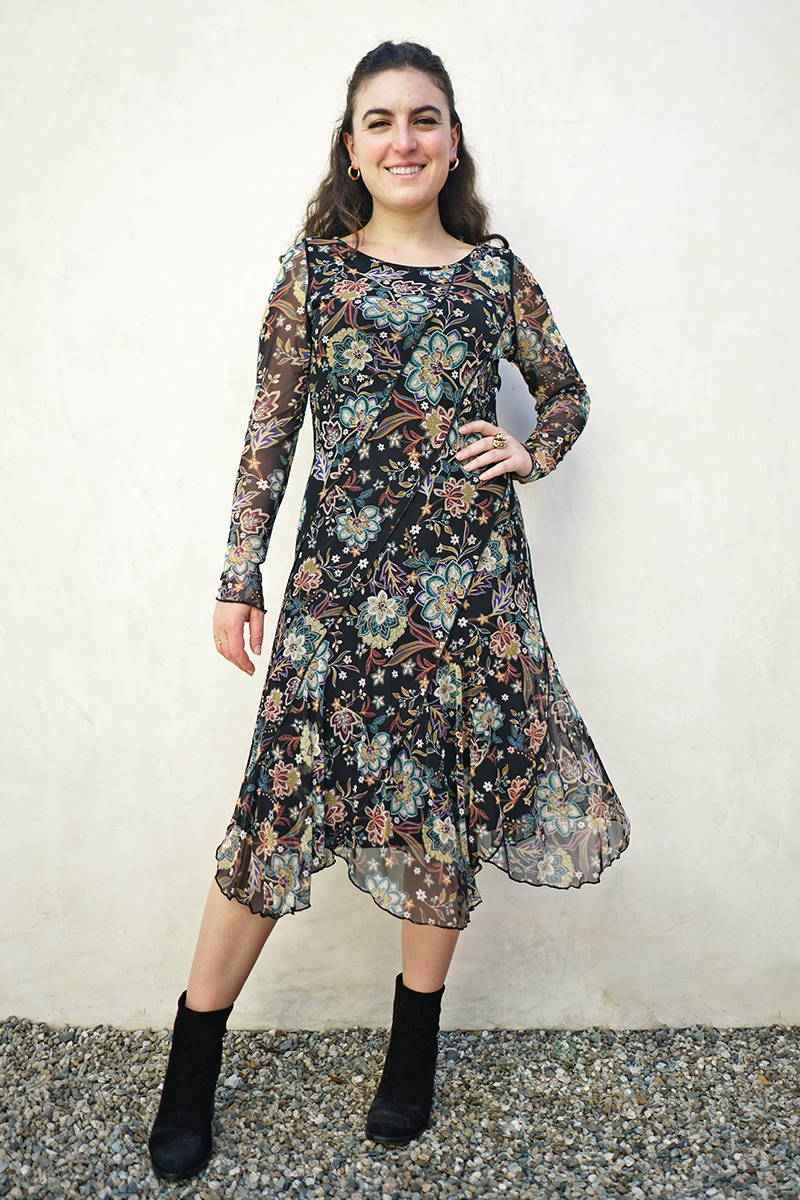 Sabrina features a small scale delicate floral print in subtle autumn hues. Pair Sabrina with your favorite black, gold or silver belt to create an accentuated waste perfect for showing off your figure.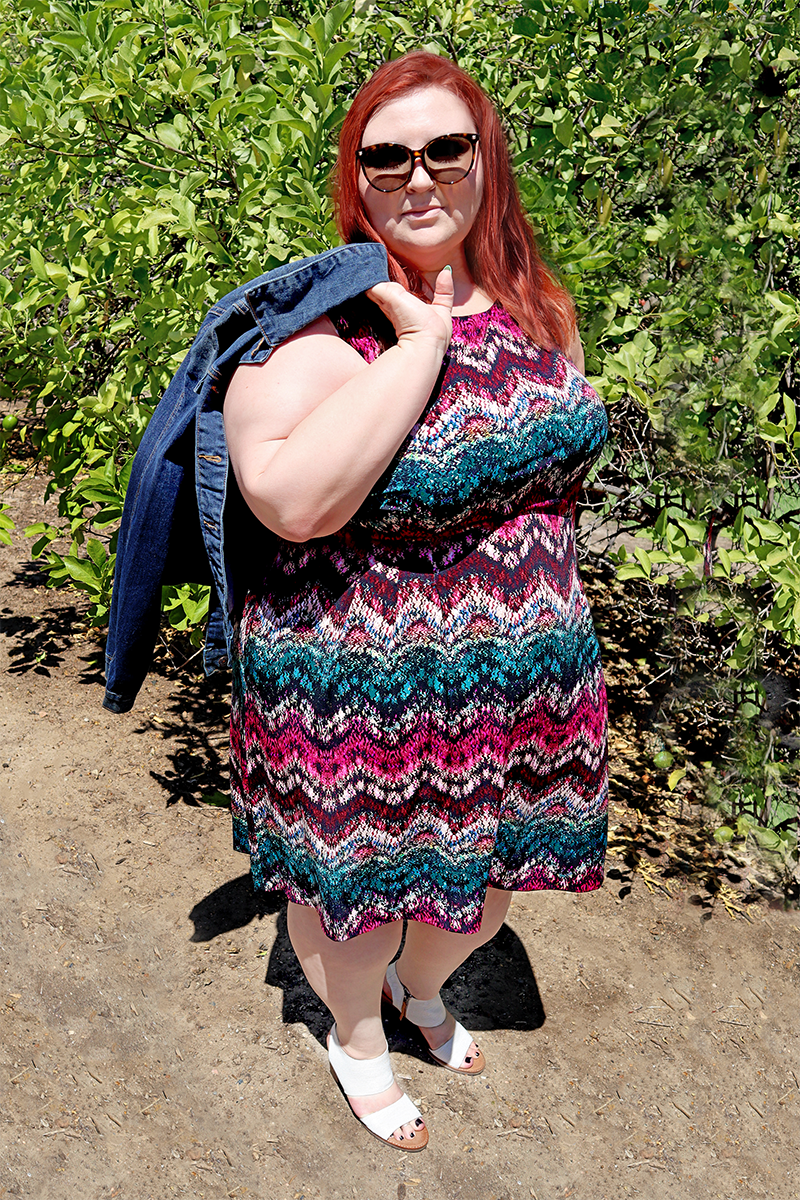 We took the timeless chevron print and revamped it for fall 2020. The multicolor print adds a playful element to this everyday dress that you can easily dress up or down. Pair this chevron print with a denim jacket and white sandals for a wine tour or with sneakers for a relaxed daytime gathering with family.
For women with body types in between, small and large scale prints can be mixed and matched with ease! The key is to choose a bold print that mirrors your unique shape and size. And if you ever feel unsure knowing if a print compliments your figure, simply add a belt or a trendy scarf to add dimension!
"Fashion is like architecture – it is a matter of proportions."
Once you know which size print is best suited for you, it's time to think: color! A bold print is known for its color impact. But the color you'll want to consider most about a bold print is the color of the print's background.
The background color of your printed dresses and jumpsuits play a vital part in how the print looks overall. Think about what you want your bold print to do for you. Bold prints with lighter colored backgrounds are great for concealing problem areas. They're bright, reflective and add visual dimension that draws eyes away from the bits we don't want center stage.
If you want a bold print that's a little more "buttoned up," and on-trend for fall, choose a bold print with a dark background. Darker backgrounds create a moodier canvas for the traditionally loud and whimsical designs. Even a vibrant floral motif can't help but look anything but sexy when it's contrasted by a black background.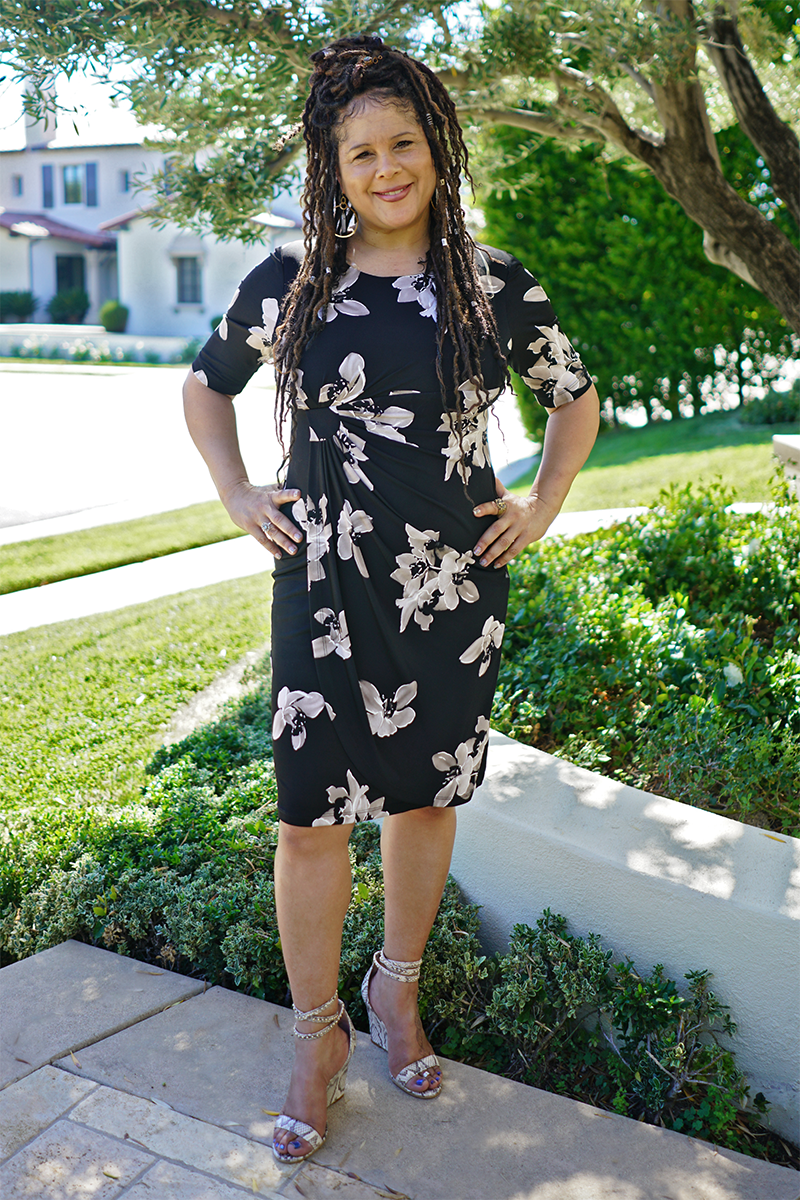 This version of our best selling Lisa Dress features a spaced out floral print. The taupe florals stand out while the black background and faux wrap work together to give you the figure flattering look you're looking for. This Lisa looks great with black or grey heels - or red heels for an even bolder look!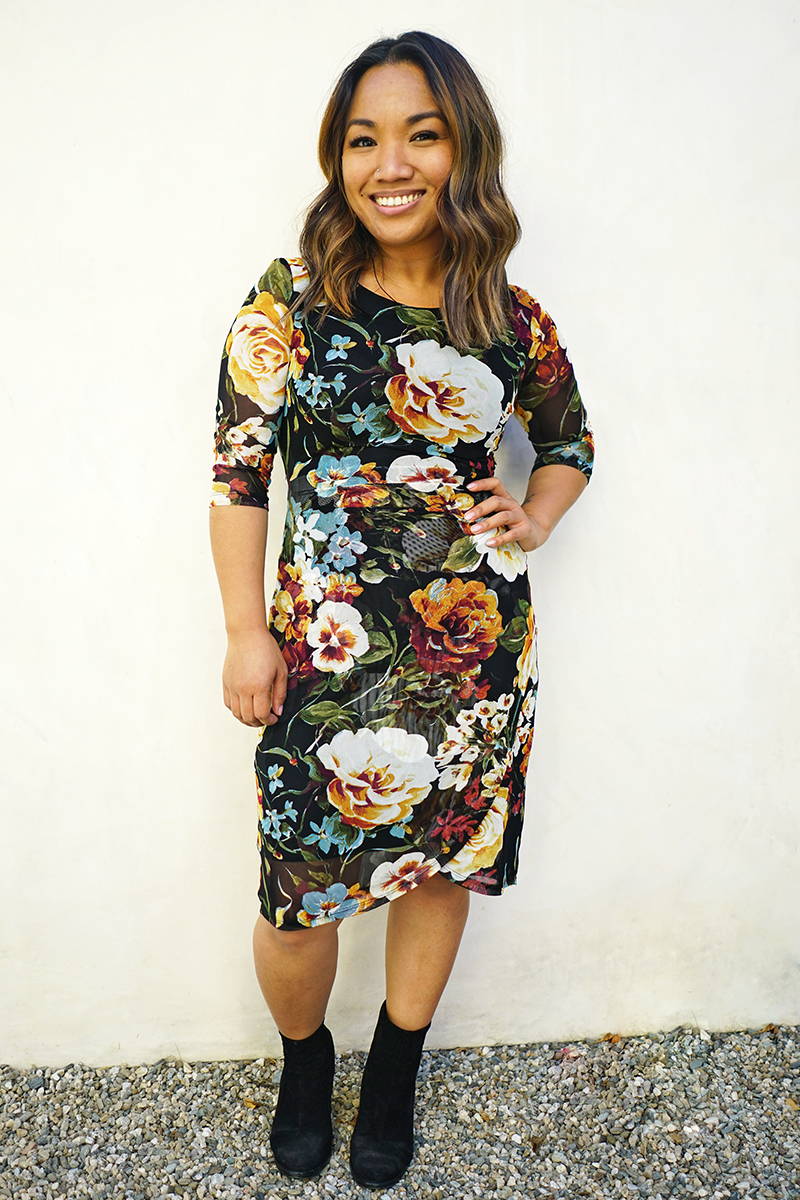 Mandy is a perfect choice to take from work to play because of her comfortable, breathable stretch mesh fabric. Pair Mandy with a denim jacket and boots for a cute casual work outfit or with a blazer and heels for a dinner party!
This season we focused on a fall palette that features dark, sultry background and bold prints in shades from the top fall 2020 color trends. The weather may be cooling down, but the bold prints of fall are heating up.
And finally—don't forget the secret ingredient to what makes a bold print perfect—you! Bold prints make a statement. They can reflect your avant garde taste for abstract art, help convey a moody, passionate feeling or even just serve as another reminder of the energetic, exciting woman that is you.
What statement does your perfect bold print make?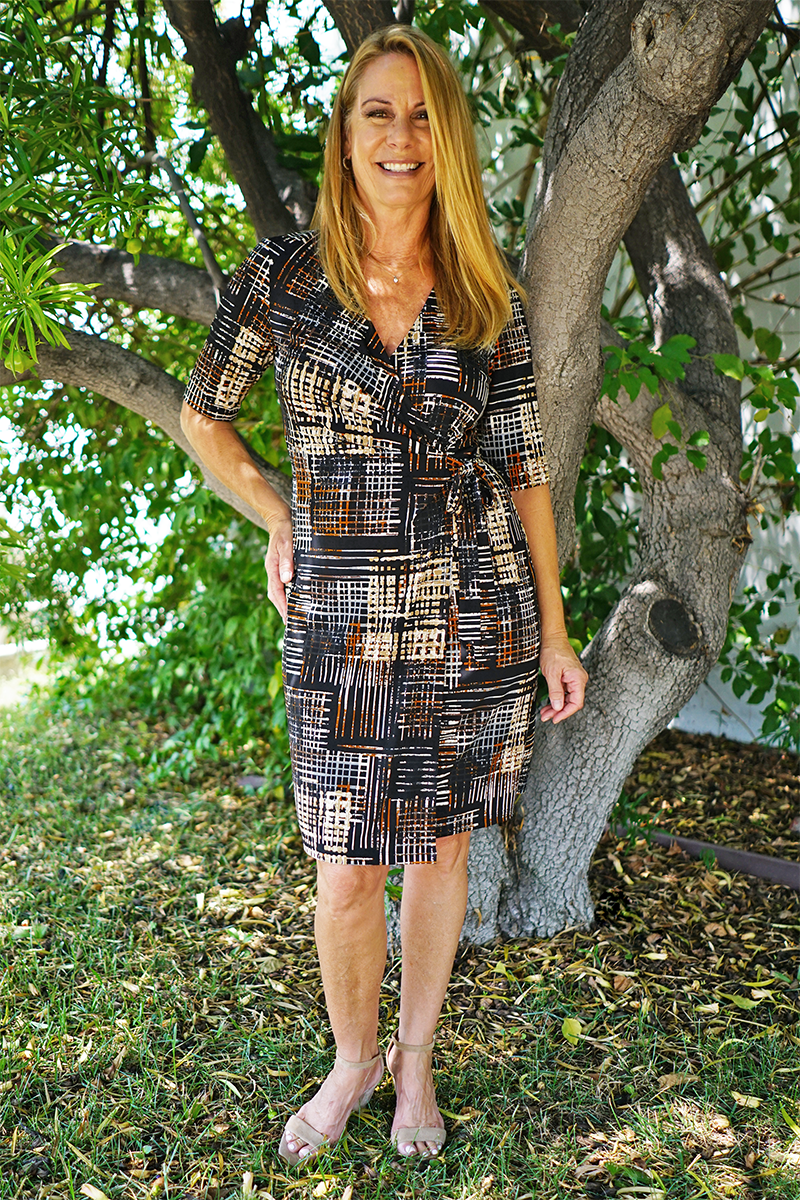 Abstract prints are perfect for the woman who blazes her own path! Our Diane wrap dress features a unique take on vertical and horizontal stripes that makes this bold print feel more like a work of art. The multicolor print mixes neutral colors like white, beige and rust to create an abstract print that's ready for fall. The black background and faux wrap silhouette help accentuate your waist for an overall figure flattering look. Pair Diane with neutral heels and accessories to match this abstract print without looking overdone.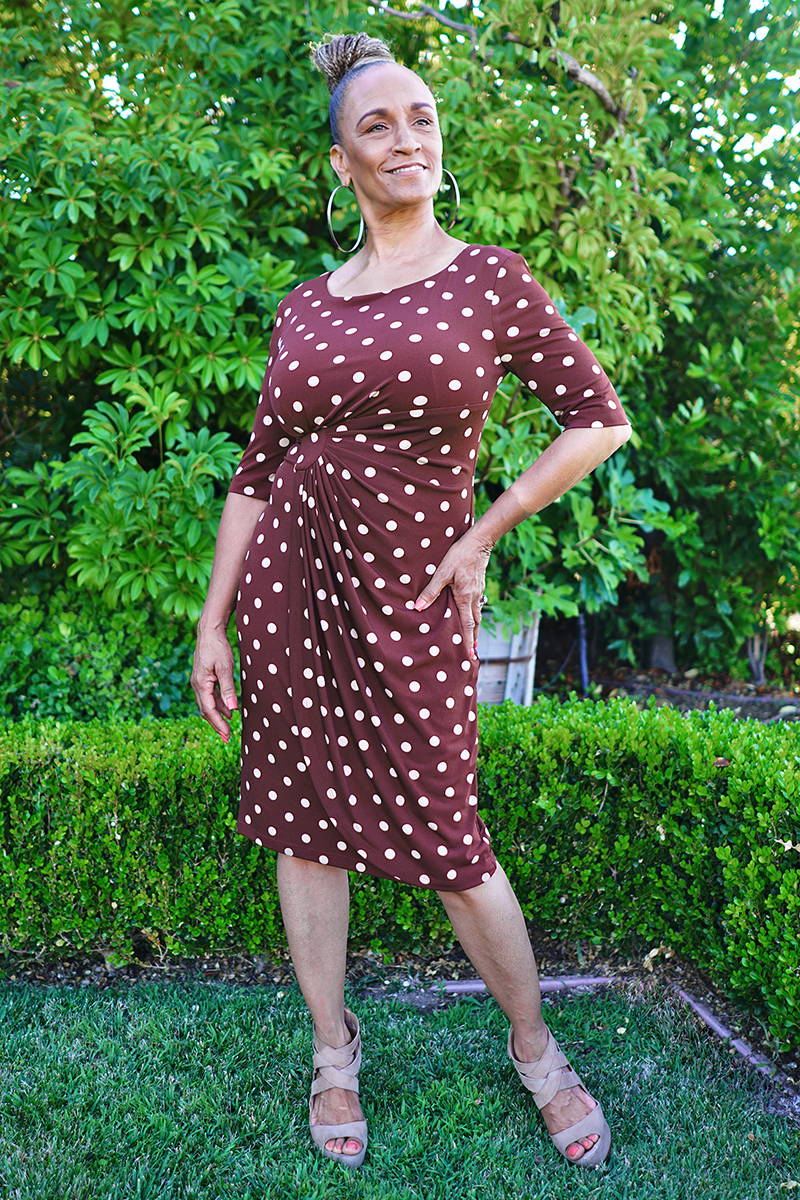 Polka dot print has come back with a refined elegance. A colored background creates a softer contrast to white dots, creating a bold print regal enough for even the most discerning pattern critic. The Lisa in rich bordeaux polka dot creates the perfect statement for the refined woman. Style the Lisa dress with nude pumps and simple, plain gold jewelry for the ultimate luxe ensemble.
Which bold prints are perfect? The bold prints that are perfect for the woman wearing them. You are artist -- let your wardrobe be your canvas. Paint it with deep colors and bold prints.
We'd love to know which Connected Apparel bold print reflects you! Snap a photo in your favorite bold print on Facebook or Instagram and let us know how CA helps showcase your personal style. Don't forget to tag us with #InMyCA!
Leave a comment