Make your wardrobe work harder for a long time to come with timeless style pieces.
Many of us seem to ask ourselves almost everyday, "How can I have a closet full of clothes but have nothing to wear?"
Sometimes buying beautiful clothing does not necessarily mean you're building a versatile wardrobe. That's why it is important to set out on your shopping adventure with a plan that includes buying timeless wardrobe pieces that will support multiple outfits.
And if you really plan for it, you can create a wardrobe that can be worn seamlessly from one season to the next. There is no better feeling than having a closet full of timeless wardrobe pieces you love that can be worn and styled differently and successfully throughout the year.
5 Steps to Creating a Seasonless Wardrobe
1. Start inwards – Figure out what works best for you, not just what is trending.

2. Back to basics – Like building a cake, you need the basic ingredients first.


3. Peek in the past – Looks that were worn in the past and still work today pass the seasonless test.


4. Choose quality – Discover the true value in clothing and opt for quality over quantity.


5. Take it slow – Turn your wardrobe into a long-term creative project that requires planning.

Bring out the items you love from your wardrobe and ask yourself why you love them.
When building a seasonless wardrobe, it is important to not focus on trends but rather what works best for you. Consider silhouettes that fit your shape, hemlines that suit your height, color palettes that suit your skin tone and textures you enjoy. While following all of the upcoming trends can be enticing, it is okay to dismiss a trend that does not work for you. Build your own inner style guide and use it to create a versatile wardrobe that will make sure you feel comfortable and confident at all times.
To start your inner style guide, first read our guide on how to take measurements and ask a friend to help you properly take yours. Then, read our guide on how to determine your body shape to discover the silhouettes that best suit your body. Finally, take your favorite pieces and discover what you love so much about them. Now go shopping!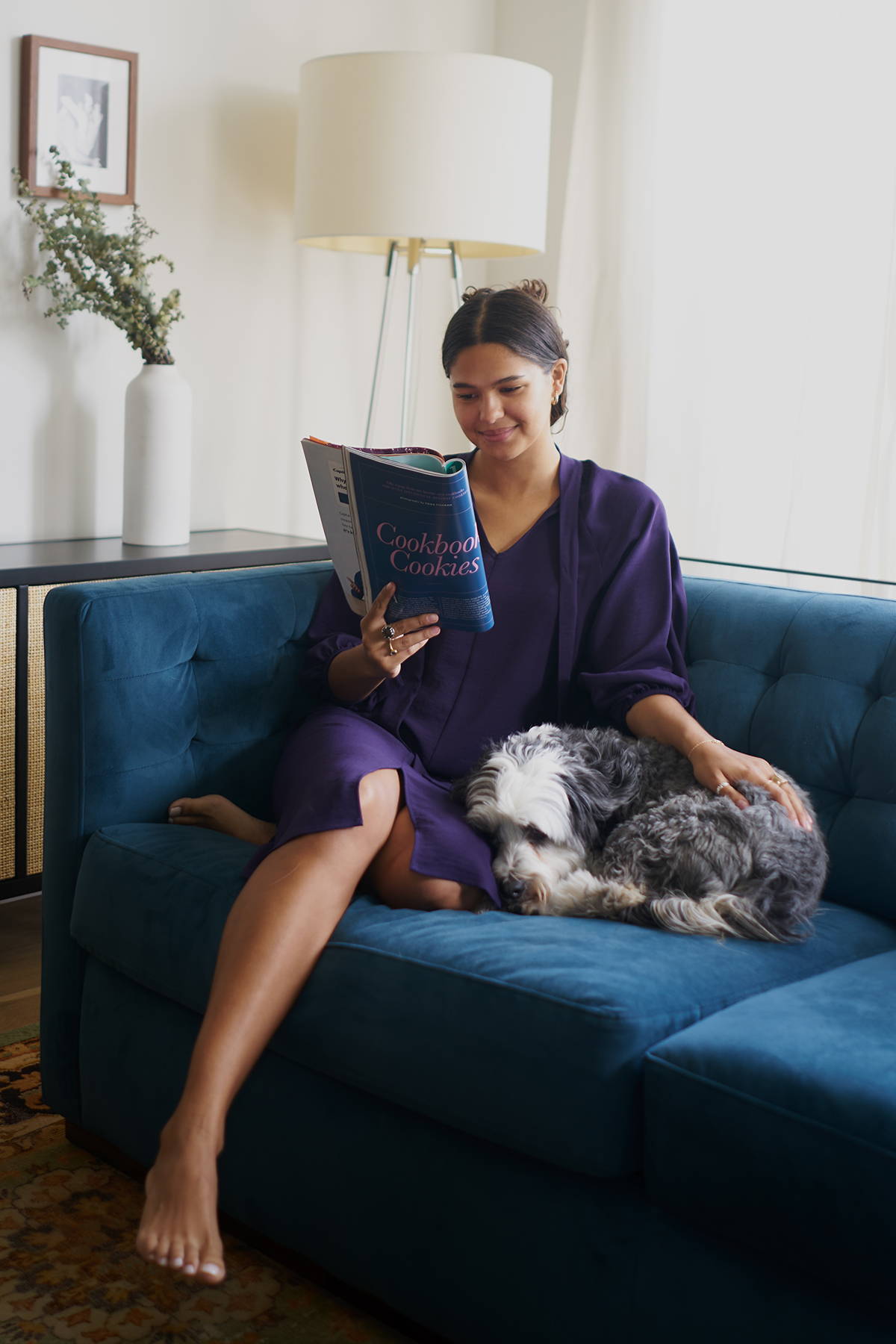 Start with simple, quality, timeless styles and steer clear of the bold dress for only one event.
Contrary to popular belief, basics don't have to mean boring. Rather, basics are a good base to creating a classic look. And if you're looking for a minimalist wardrobe, basics will be your best friend. Having a casual and professional wardrobe full of basics also allows for easier layering during the colder seasons. Basics will allow you to feel confident when getting ready in the morning and allow you to find your personal look with simple styling. The foundation to choosing basics is looking for neutral colors because they are timeless and versatile.
An all black look is sophisticated and simple. Also, it usually works for most occasions, so when in doubt, pick the little black dress! If styling an all black outfit makes you nervous, read our guide on how to accessorize an all black outfit.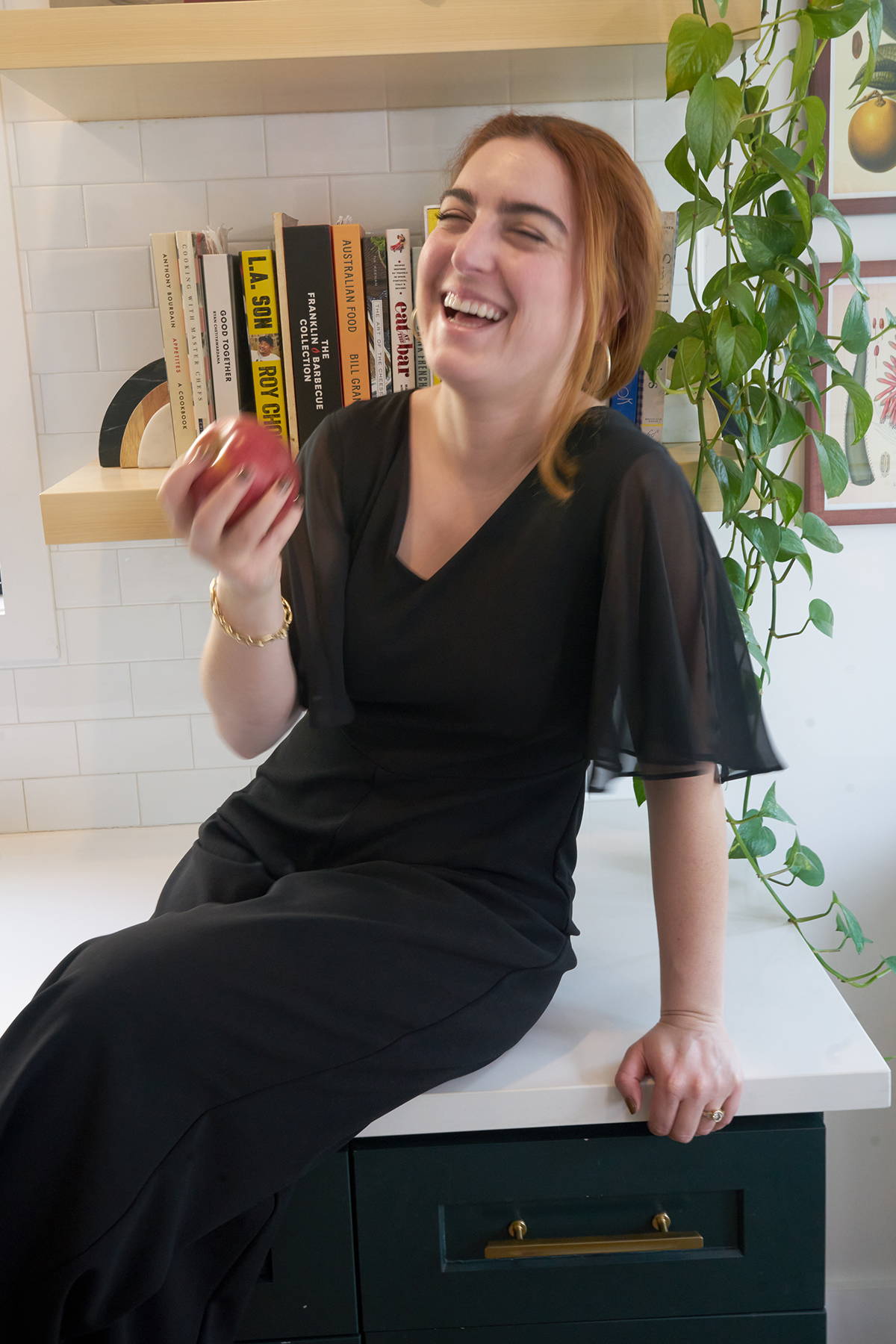 Don't rely on current fashion trends, but instead timeless and classic fashion.
Ease your reliance on fashion trends that are only relevant for a short time and instead focus more on the styles that have been popular for years. Look through old magazines and find looks that still work for today. These are the true trends that have passed the seasonless test. Take this step as an opportunity to spend the day watching classic movies… for fashion research purposes of course!
Our Lisa silhouette is a timeless style staple that has been around for over 10 years and has continued to be a customer favorite! What everyone loves is the subtle details and a figure flattering silhouette that will never go out of style. Not to mention, Lisa looks great on women of all shapes and sizes. And if you're wondering how to create a wardrobe that will last, we suggest starting with Lisa. From feminine flounce sleeves to sultry lace fabric and elegant floor-length styles, the Lisa dress is a tried-and-true favorite of the Connected Apparel family.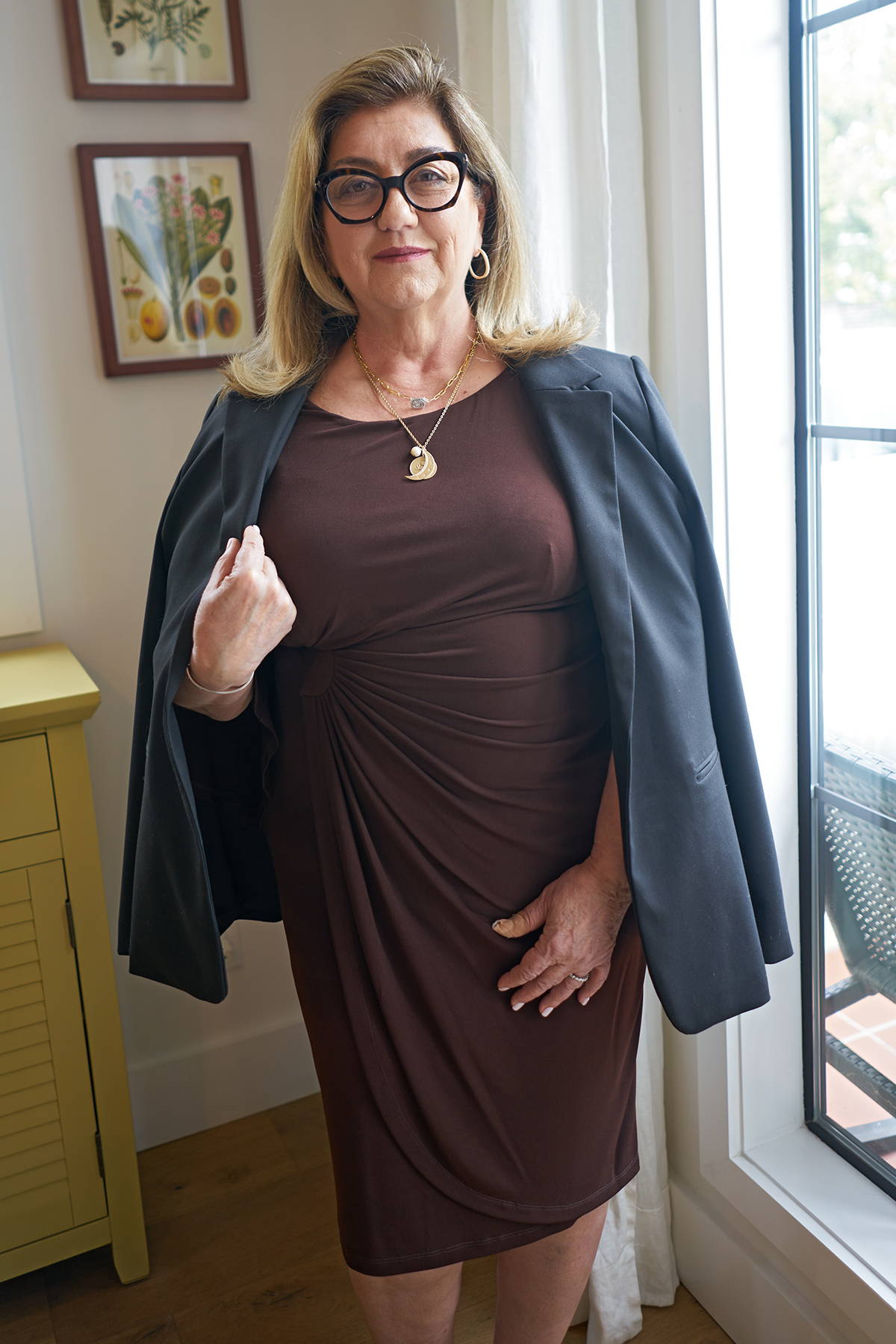 Save for one quality item rather than splurging on multiple pieces that will only last you one or two wears.
While the quick purchase of multiple items that aren't costly may seem like a good idea in the moment, in reality, these items won't last long before getting ruined in the wash or going out of style. Find the true value of clothing by avoiding fast fashion and choosing a more quality item that will last you for years to come. Although a better quality item may cost you a little bit more, the versatility of the piece will make it worthwhile. Also, try checking out the sale section to snag good quality pieces at a more affordable price.
In order for your quality items to last a lifetime it is important to properly take care of the pieces. Learning how to take care of the different fabrics you have in your closet will ensure that your timeless styles will take you throughout the year and beyond. Learn more at our how to take care of fabrics blog post and get the best tips straight from our Head of Production, Bobbi.
Escape the cycle of emotional shopping and last minute mistakes.
With the sense of panic big stores induce, it can be difficult to take a pause before quickly making a purchase during a flash sale or for a limited edition item. However, it is important to steer clear of those impulse purchases and instead take your time when deciding if you want an item. Turn your closet into a long-term creative project that requires consideration and planning. Find the items you want or like, then search for more, think about the wardrobe opportunities each piece can provide and then make your decision.
Rather than jumping into purchasing something because the sale looks good, take a step back and think a little longer before clicking that buy button. Take the process of building your seasonless wardrobe slowly. Pro tip: When you like an item, sit on it for a while and if you're still thinking about it in a couple of days then make the purchase!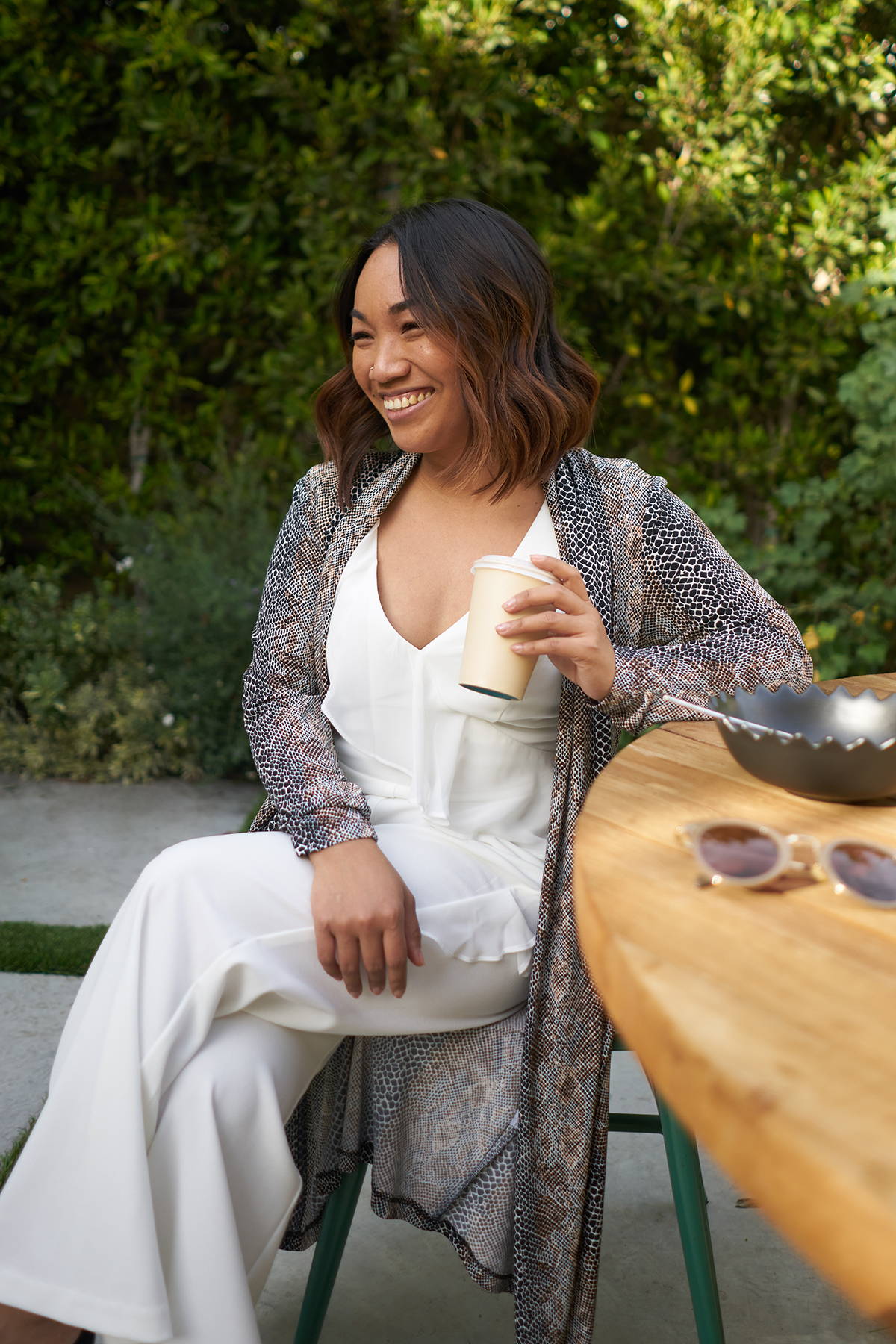 5 picks for a seasonless wardrobe
Start building your versatile wardrobe with 5 of our favorite picks. These timeless style pieces will act as a base for your wardrobe that you can then build upon to fit any occasion. Take these timeless wardrobe pieces from one season to the next with ease.
Lisa, A Dress You Can Count On
The Lisa silhouette is a fan favorite, and for good reason! She's a dress that looks great on women of all shapes and sizes. With the figure flattering faux wrap and the subtle but sophisticated details, you will want to wear Lisa to just about anywhere.
The Lisa silhouette is a fan favorite, and for good reason! She's a dress that looks great on women of all shapes and sizes. With the figure flattering faux wrap and the subtle but sophisticated details, you will want to wear Lisa to just about anywhere.
From one season to the next, the Caroline dress will continue to be a useful professional wardrobe basic. The lightweight, chiffon fabric of the bodice makes it easy to style in the Spring and Summer, and also easy to layer on top of in the Fall and Winter.
Walk into the office feeling not only confident, but also feeling comfortable throughout the day. The Caroline dress is an easy-to-style piece that makes it look like you put in a lot more effort. For those mornings where you need a go-to dress, throw on Caroline.
Elsa is Timeless With a Modern Flair
The Elsa silhouette is a timeless style with an added capelet detail. When you are wanting to feel a little more trendy, choose a neutral floral print. This way, it is still easy to style and does not skew towards only one season.
Wear Elsa in the Spring with a fun pop of color, light denim jacket, and a short block heel. And once Fall comes around, wear Elsa out for dinner with booties and a thick shawl. Either way, the Elsa dress will have you feeling trendy from one season to the next.
Bri, the One-And-Done Jumpsuit
Everybody needs a go-to jumpsuit in their wardrobe and Bri is it. With all of the desirable features you want in a jumpsuit, it is the ideal choice for a seasonless wardrobe.
The stretch crepe scuba material glides over your body and allows for comfortable movement throughout the day and night. The light, chiffon butterfly sleeves allow for easy layering in the colder months and in the Spring or Summer, all you need is an open toe heel and simple accessories.
Dress to Impress in Stevie
Having one special occasion dress in your wardrobe will save you time, money, and stress. Our Stevie silhouette is simply classic and can easily be styled to suit the season.
The navy version also allows for versatility and can be styled in the warmer months with silver accessories to lighten up the look and black accessories in the Fall and Winter. Also, the long chiffon sleeves can easily fit under a coat if needed. From one season to the next, take Stevie to any special occasion and no one will even notice it's the same dress! All you need is a simple switch of accessories.
Bianca Cardigan Takes You Throughout the Year & Beyond
The CAxLZ Bianca cardigan is a stylish best friend that you can take anywhere! Dress her up or down, and take her from one season to the next. Slinky fabric and long sleeves add comfortable warmth to both casual outfits and more elegant special occasion formalwear.
For a casual outfit in the Spring or Summer, wear Bianca with jeans and a tank. When Fall and Winter come around, use Bianca as a functional layering piece. Everyone needs that one staple cardigan in their wardrobe they can easily throw over any outfit, and Bianca is it. If you're looking for a Bianca in a different pattern, check out all of the variations we have.
Curating the ideal seasonless wardrobe will allow you to buy less and buy better.
Eliminating passing trends and investing in good quality, versatile pieces is the key to going from one season to the next or from one occasion to another. Start with staple pieces that can act as a base to any outfit and build from there. Focus on your personal fit and needs, color scheme, and versatility of the item. To help start you off, shop our curated edit of seasonless styles to build your staple wardrobe that will work year round.