Your Guide To Proper Clothing Care & Laundry Symbols
Investing in closet staples that last a lifetime starts with learning how to care for them.
So we thought, who better to help us understand clothing care than our Head of Production, Bobbi?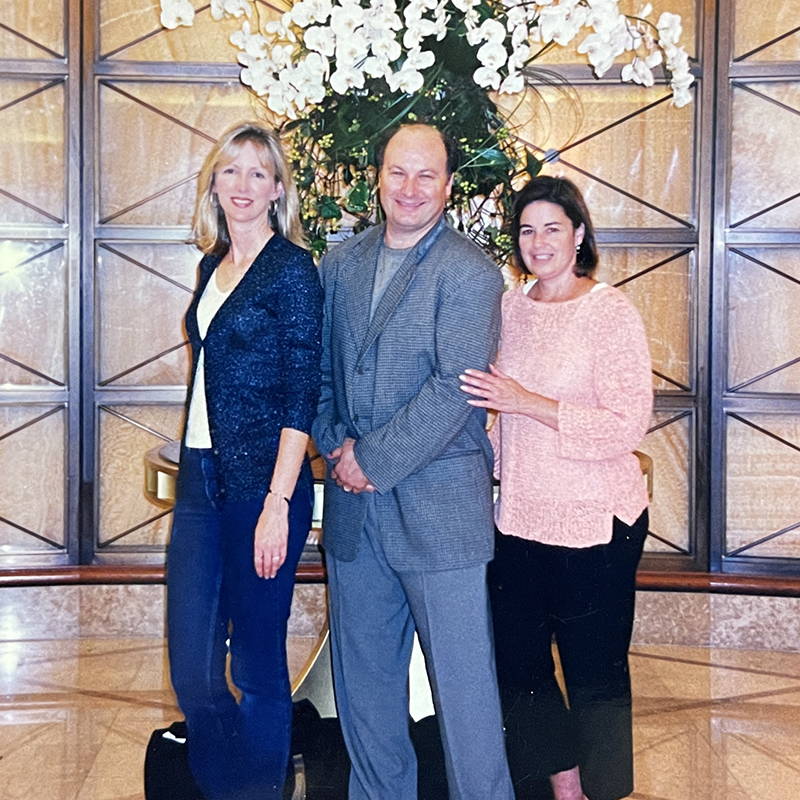 Bobbi (far right), Head of Production, with Jay, CEO of CA, and Gloria, Head of Design, in 2003 visiting Seoul, South Korea, to choose fabrics.
Not only is Bobbi in charge of ensuring Connected Apparel dresses and jumpsuits are of the highest quality, at the most affordable prices. But also, she oversees the purchasing of fabric and the care labeling process for every garment Connected Apparel makes. The one key requirement for every fabric we use and garment we make? It will never require dry cleaning. Because we know you're busy and we don't want to create additional expenses or errands for you. We want clothing care to be as easy and simple as possible.
When it comes down to it, Bobbi says that reading the care label is key. "We take into consideration the fabrication and the styling of the garment when creating our care labels. Our washing instructions will tell you how to best care for the particular fabric. They also tell you what to do if the garment has some sort of trim [i.e. a belt], ornamentation, bra cups or shoulder pads."
When it comes down to it, Bobbi says reading the care label is key!
We also asked Bobbi what the easiest fabrics are to take care of. Her answer? Well-made garments. "Sure, there are certain fabrics that are more durable and can go in the washer and dryer, like cotton. But, if the seams of the garment are not sewn properly, that easy to wash garment will fall apart after time." For Bobbi, it's not only about the fabric, but also about how the garment is made.
"That's why we're so involved in every step of the manufacturing process. At Connected Apparel, we want to make sure that not only are our dresses and jumpsuits easy to take care of, but that they'll last for years to come."
As you read this clothing care guide, you'll learn the best way to care for and clean the most commonly used fabrics at Connected Apparel. We also put together a helpful guide to laundry care symbols. Don't forget to download it!
Always read the care label! If you follow only one rule, let this be it.
Mesh bags aren't just for your lingerie. Use them for your knit dresses too!
How you dry your clothes matters. If the garment has spandex or elastic in it, lay it flat to dry so you can extend its life.
Use good hangers. It's a simple way for your garments to keep their shape, especially in the shoulders. And if the garment is heavy, fold it or drape it over the hanger bar so that it doesn't stretch out.
Keep your favorite pieces! Fashion trends always come back so don't give away your favorite pieces that are currently out of style. Clean them and wrap them in acid free paper. Then bring them out when the trend is back again. They'll be good as new!
Basic Care and Wash Instructions for Common Dress Materials
Cotton is one of those fabrics that is straightforward and easy to care for. You can throw it in the wash, put it in the dryer and voila! You have a clean garment. But, be sure to note if the item is pre-shrunk. If it's not, make sure to use cold water!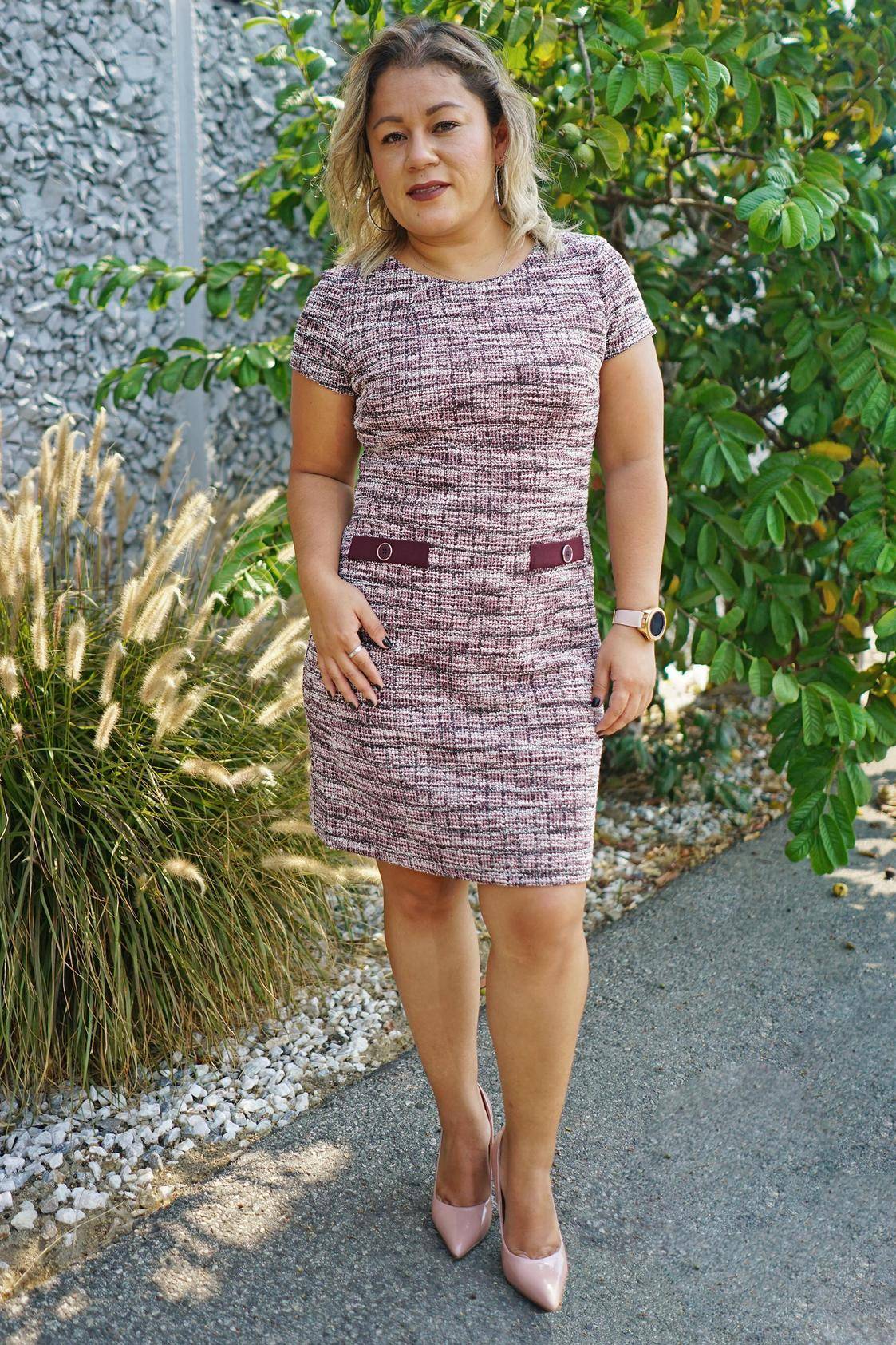 If this dress didn't have button accents, you would be able to wash and dry it like any other garment with cotton in it. Let Nora serve as a lesson to always check for added details on your garment!
Much like cotton, stretch jersey knits can be machine washed and dried. But, the caveat here is that if you are going to dry your garment, you should put it on tumble dry low. As Bobbi recommends though, the best would be to let these pieces dry flat. That way the spandex in the fabric doesn't break down and your pieces last longer!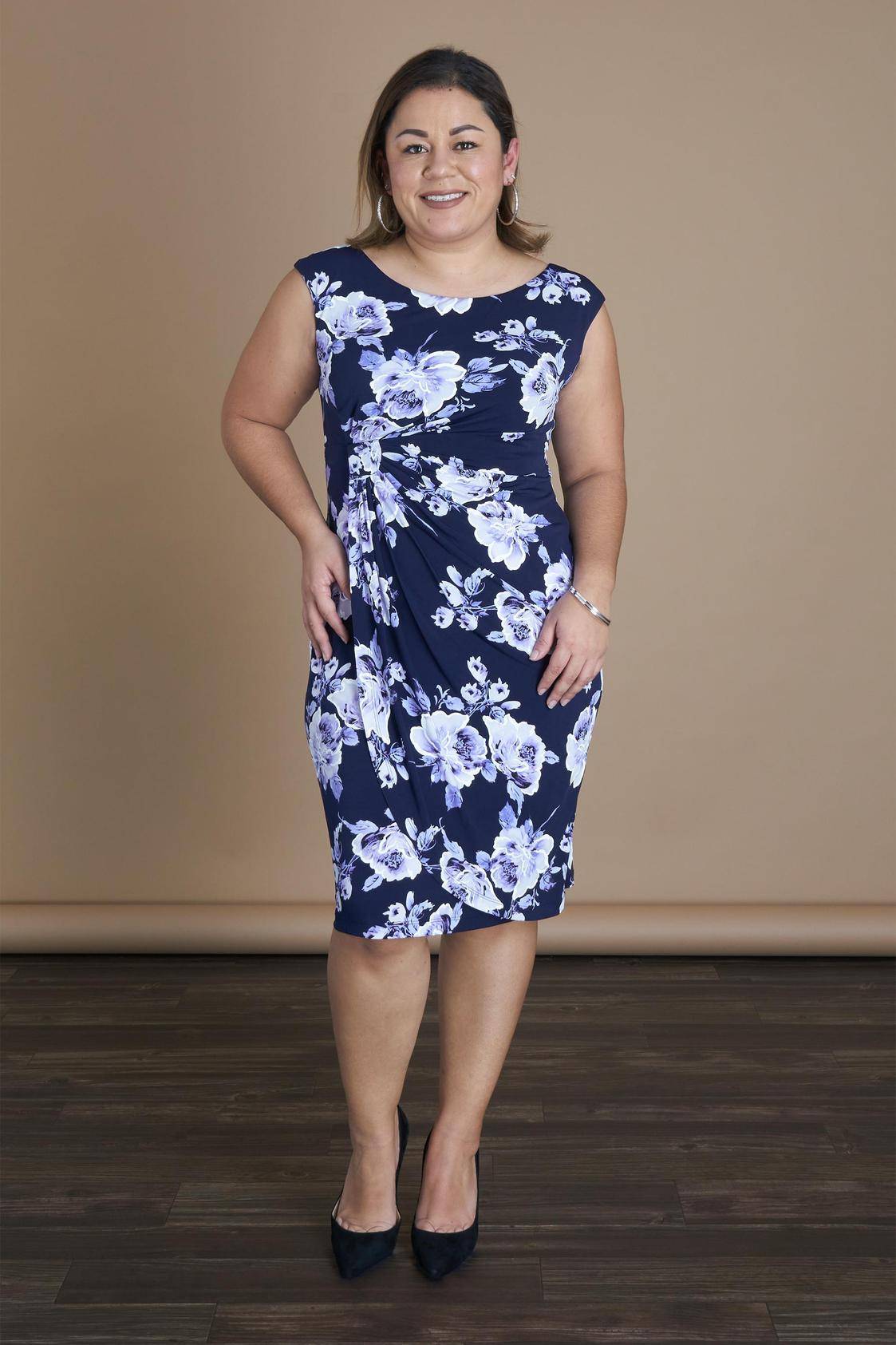 We love stretch jersey knits with an added dimension: lacquer paint! The floral print of this Lisa dress is outlined with lacquer paint to give it an extra pop. But not to worry, the care instructions are the same even without the paint.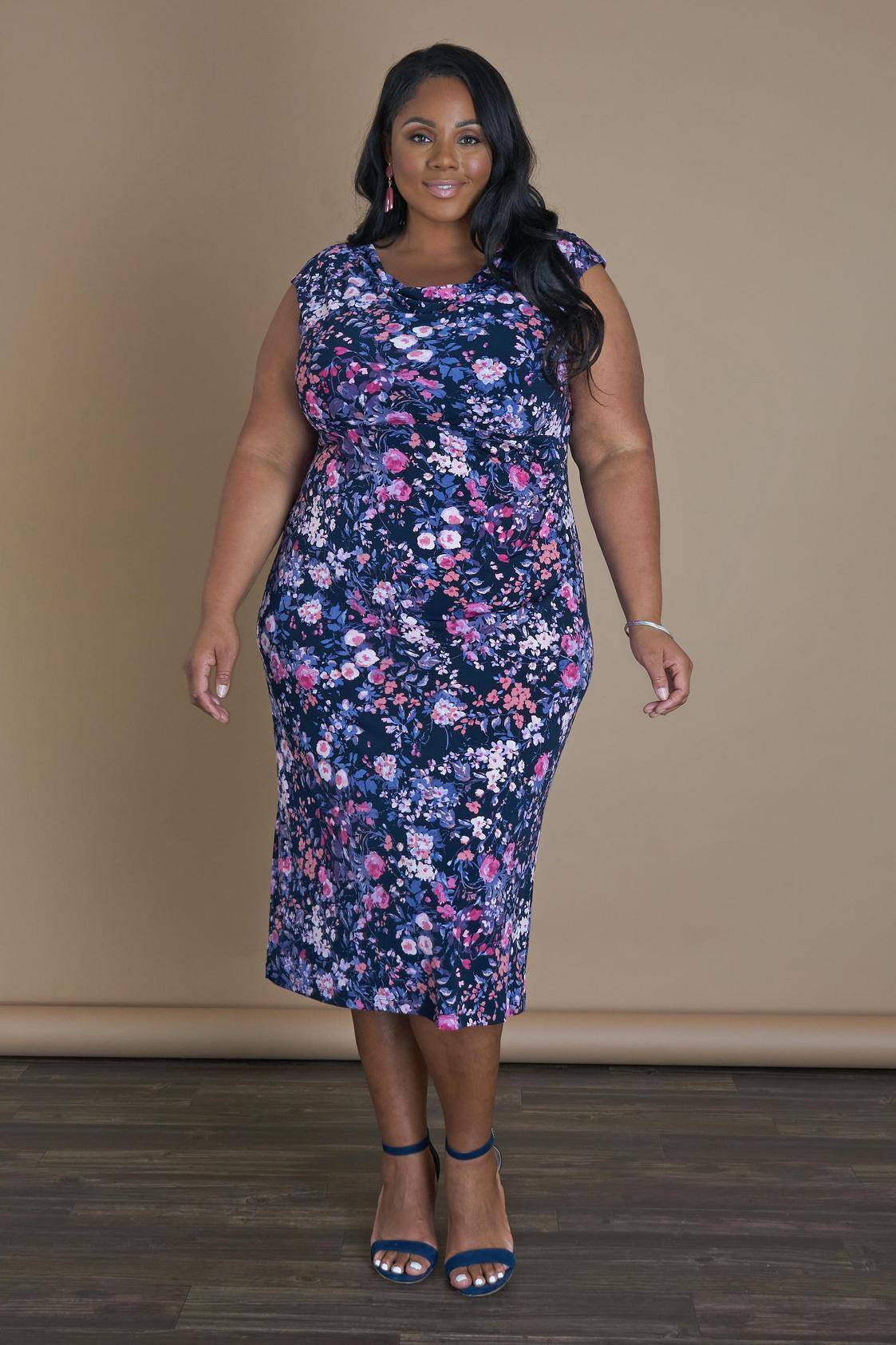 Stretch jersey knit fabric is one of the most comfortable fabrics in Connected Apparel's opinion. It glides over your body, feels cool to the touch and stretches in all the right places. Like we said, lay these pieces flat to dry so they last for years to come!
The care instructions for lace fabrics are different depending on what the lace is made out of. For some, you may be able to machine wash the garment. At Connected Apparel, we always suggest hand washing your laces in cold water and laying them flat to dry.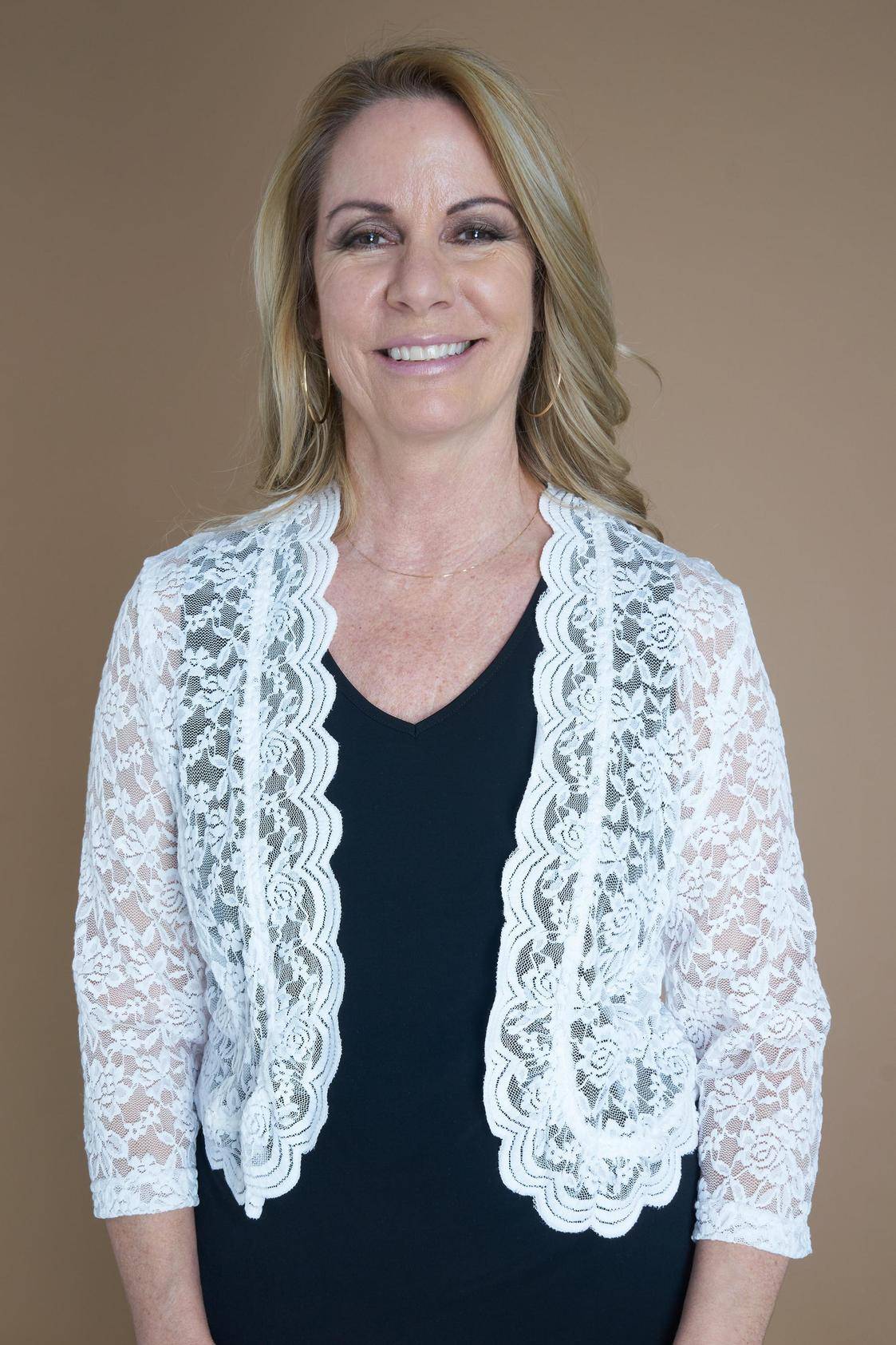 Whether you choose one of our lace shrugs, or purchase a Connected Apparel dress that comes with a shrug, you'll always want to hand wash it for the best outcome!
The comfiest, cosiest fabric there is! Sweater knits are wonderful not only because they keep you warm, but also because they're easy to care for. Simply put your sweater knit dresses in the washer machine, dry them on low, and you're done!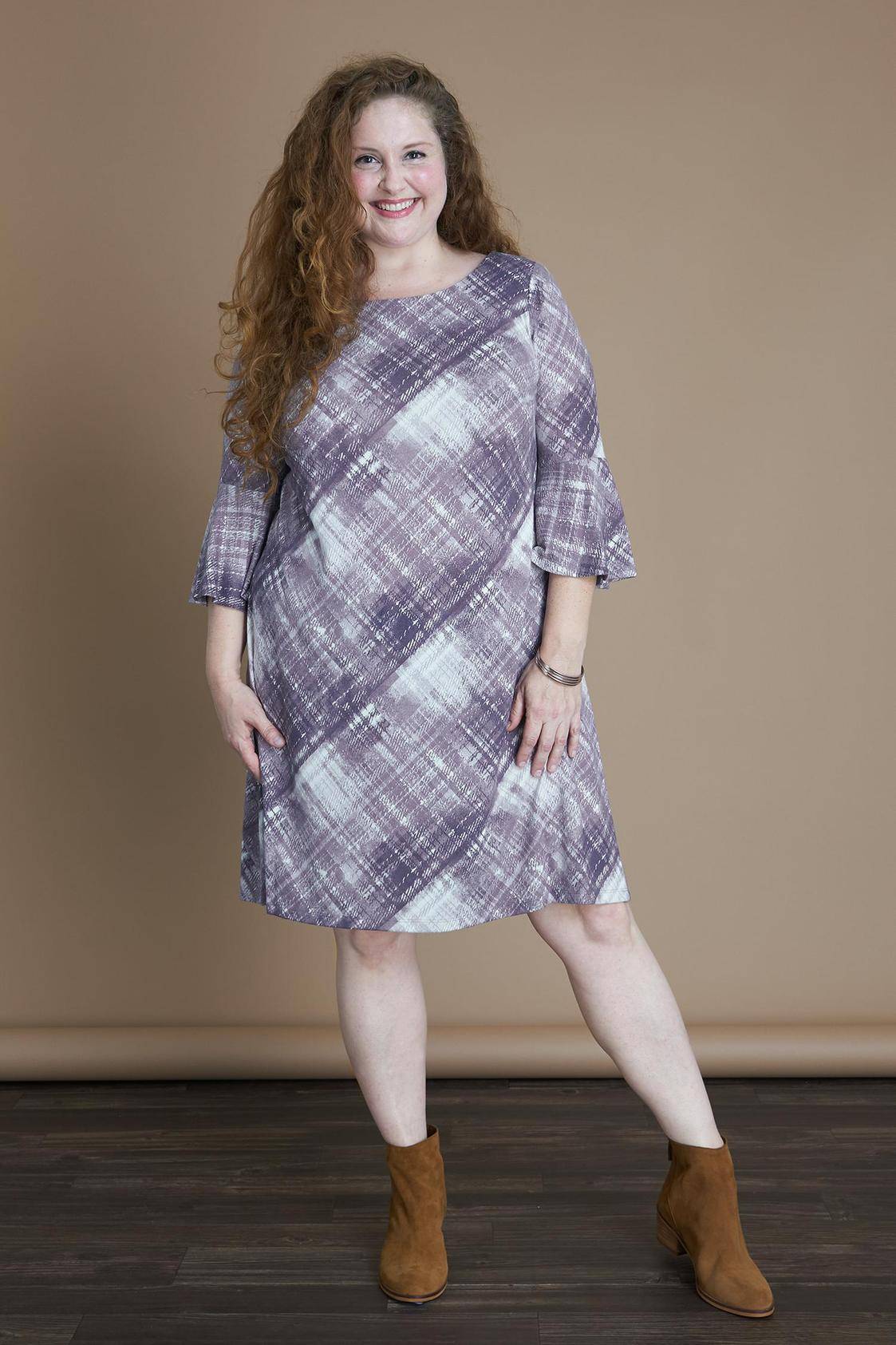 When it comes to storing your sweater knit pieces, they're light enough that you can hang them up and not worry that they'll lose shape. But, if you need more hanger space, you can easily fold them and know they won't wrinkle.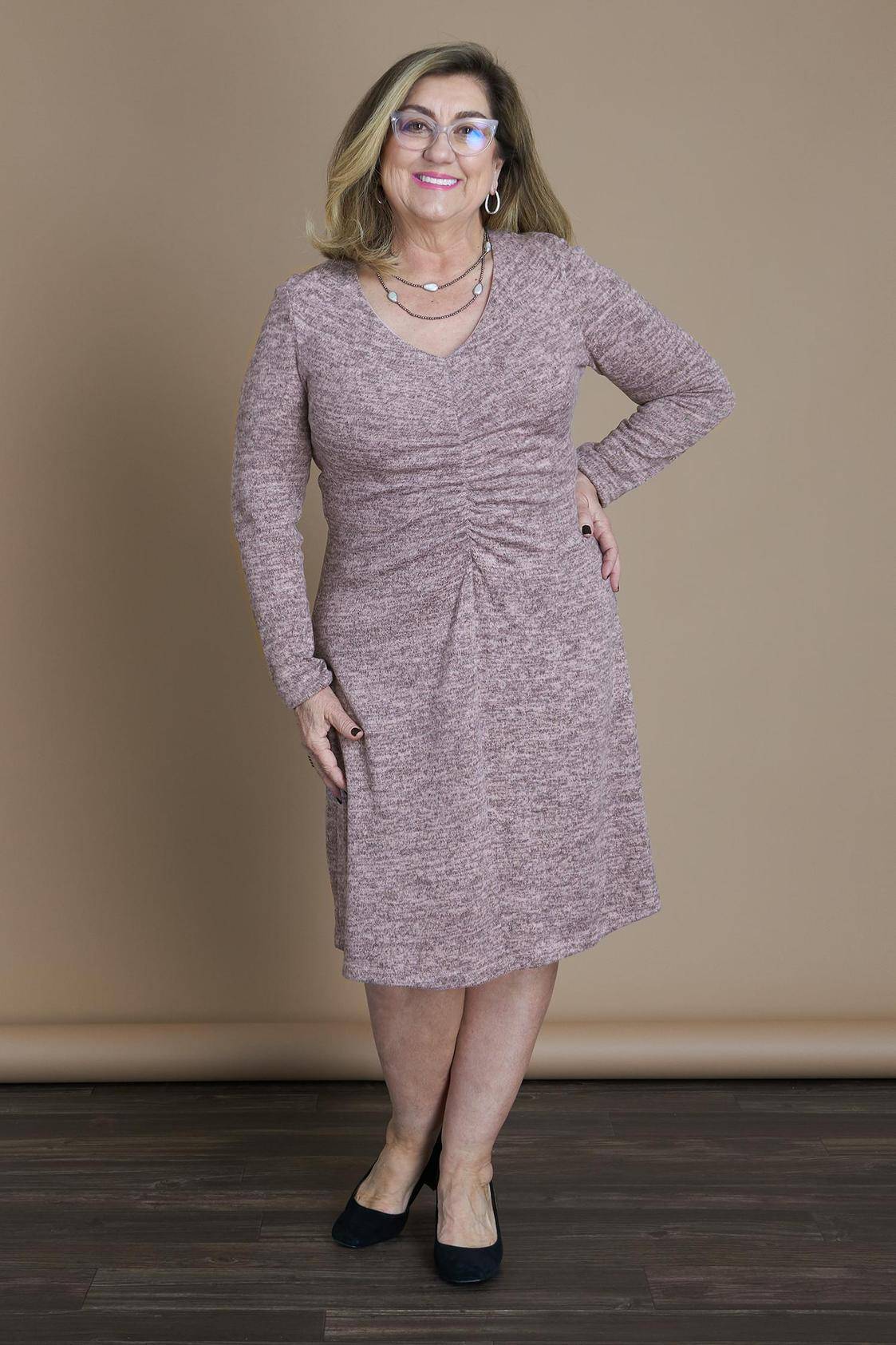 Sweater knit fabric isn't just comfy, warm, and easy to care for. It can also be dressed up or down. Especially with a figure flattering, unique silhouette like our Sloane dress.
How to Care and Wash Trickier Materials
Sequins can be tricky, but when clothing care is taken seriously, they'll shine on! The key here is to hand wash with cold water and be very gentle with your hands. You don't want to accidentally pop one of the sequins off!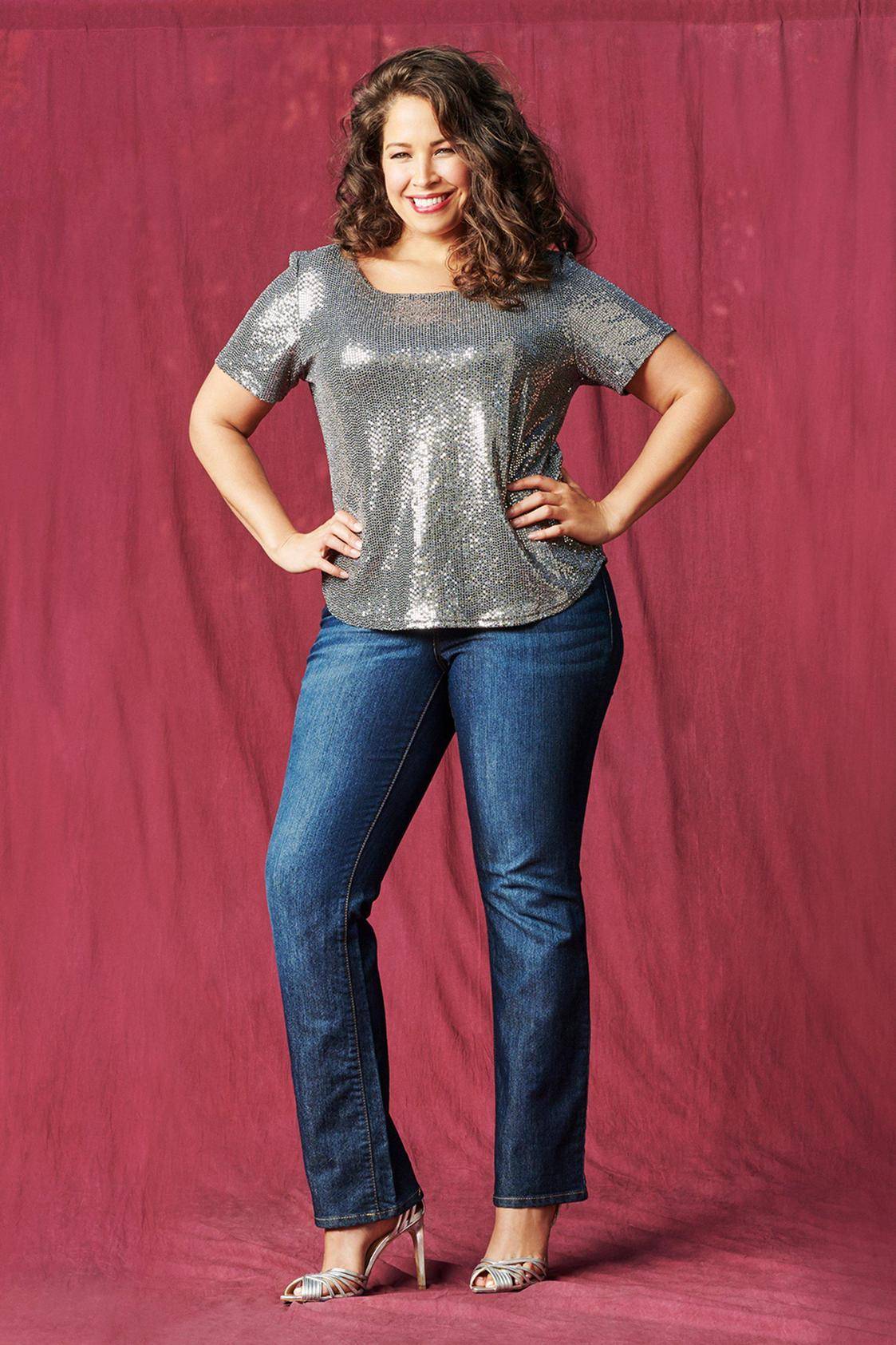 Sure, our CAxLZ sequin pieces take a little extra time to care for. But the reward is oh-so big. You'll be smiling for years to come!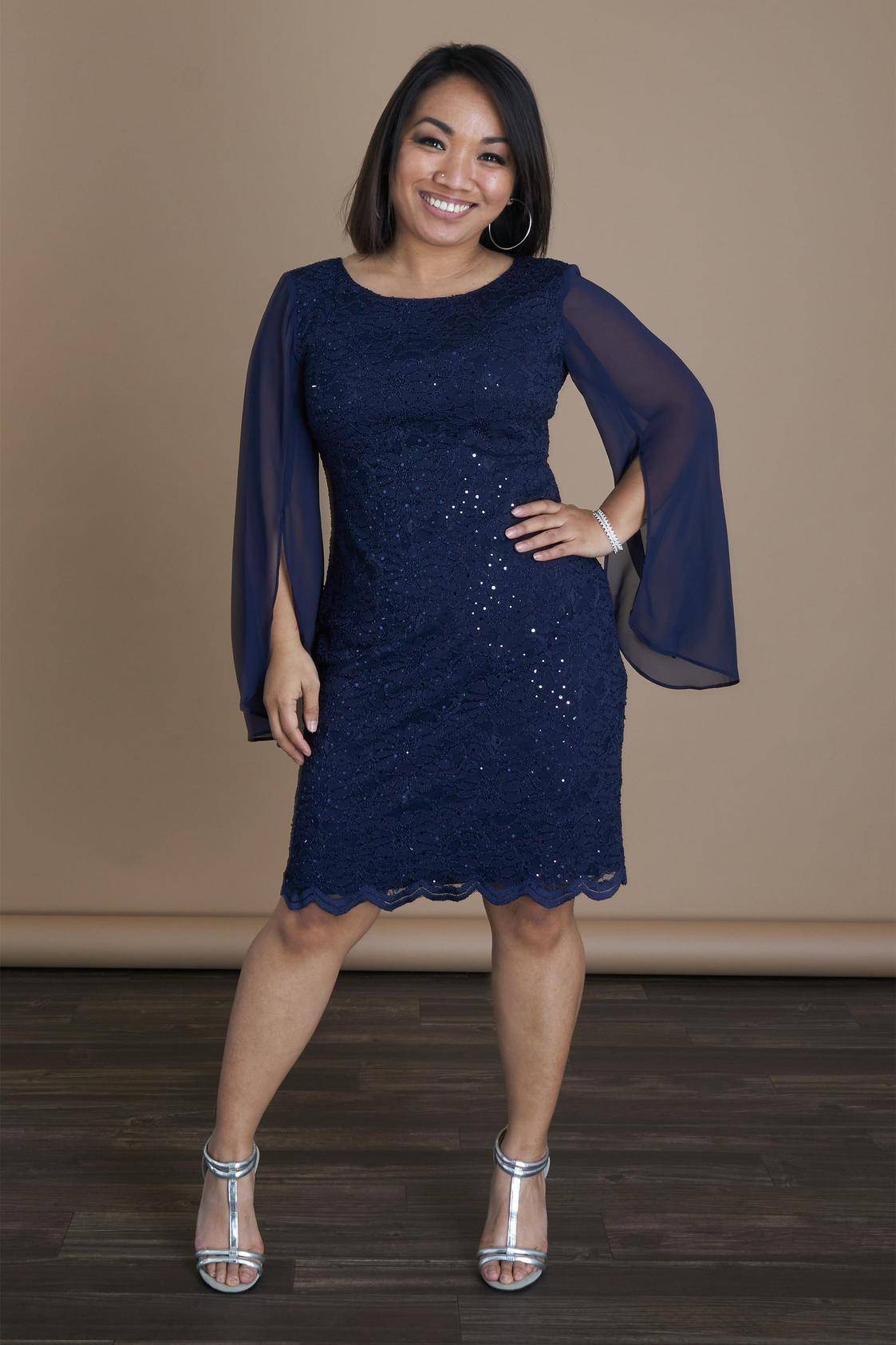 Sequin lace fabric is a Connected Apparel staple. There hasn't been a season without at least one dress in this fabric! And for good reason. It's stretchy, comfortable and has just the right amount of shine.
Believe it or not, Connected Apparel chiffon can be machine washed! Contrary to popular belief, our chiffons are quite durable, which means you can wear your chiffon dress every week if you want! No dry cleaner necessary.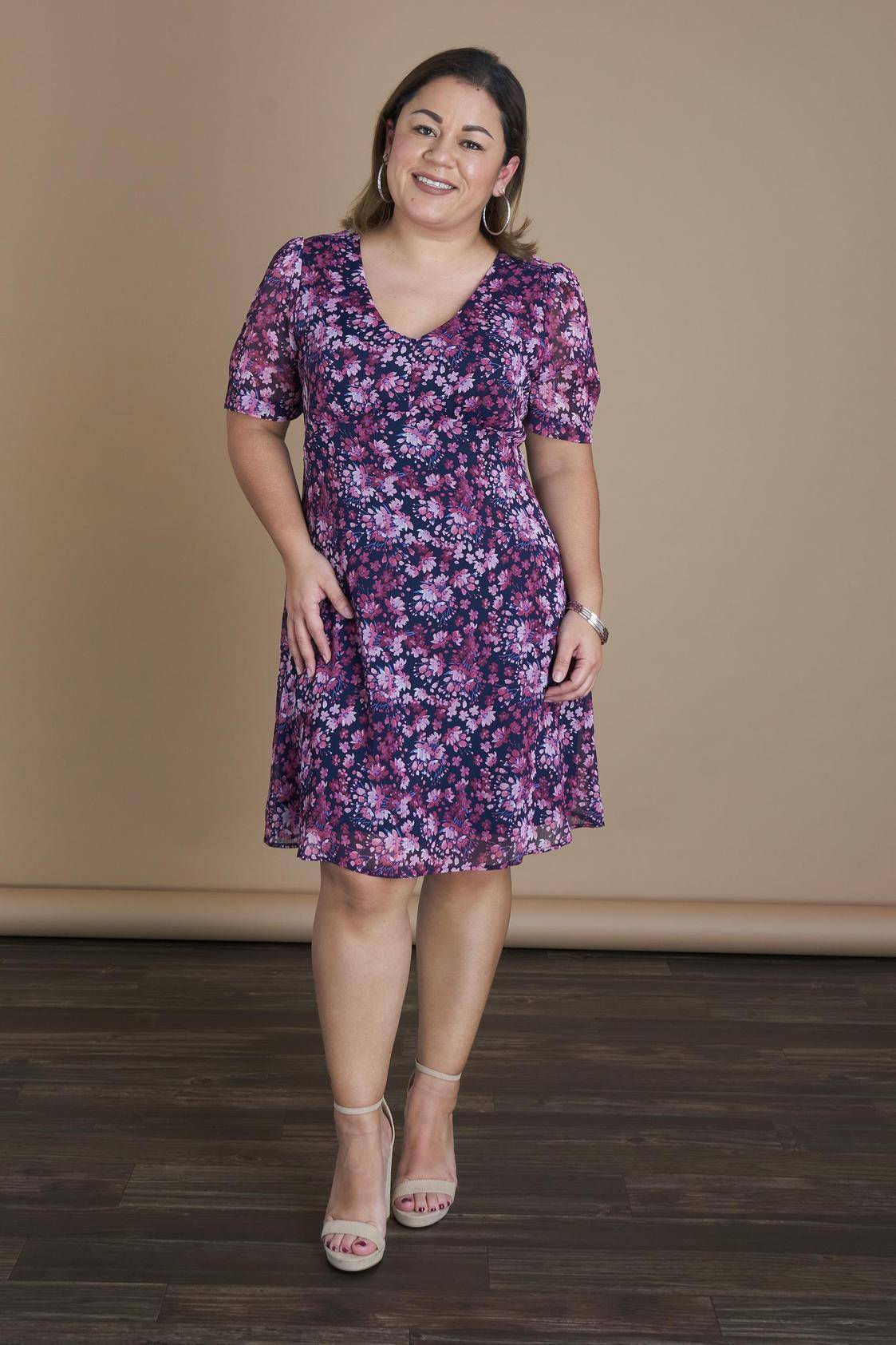 Of course chiffon dresses are fully lined, and always with fabric that is also machine washable. You'll find that the texture of the chiffon used to make our Jenna dress really take things up a notch without making life any harder.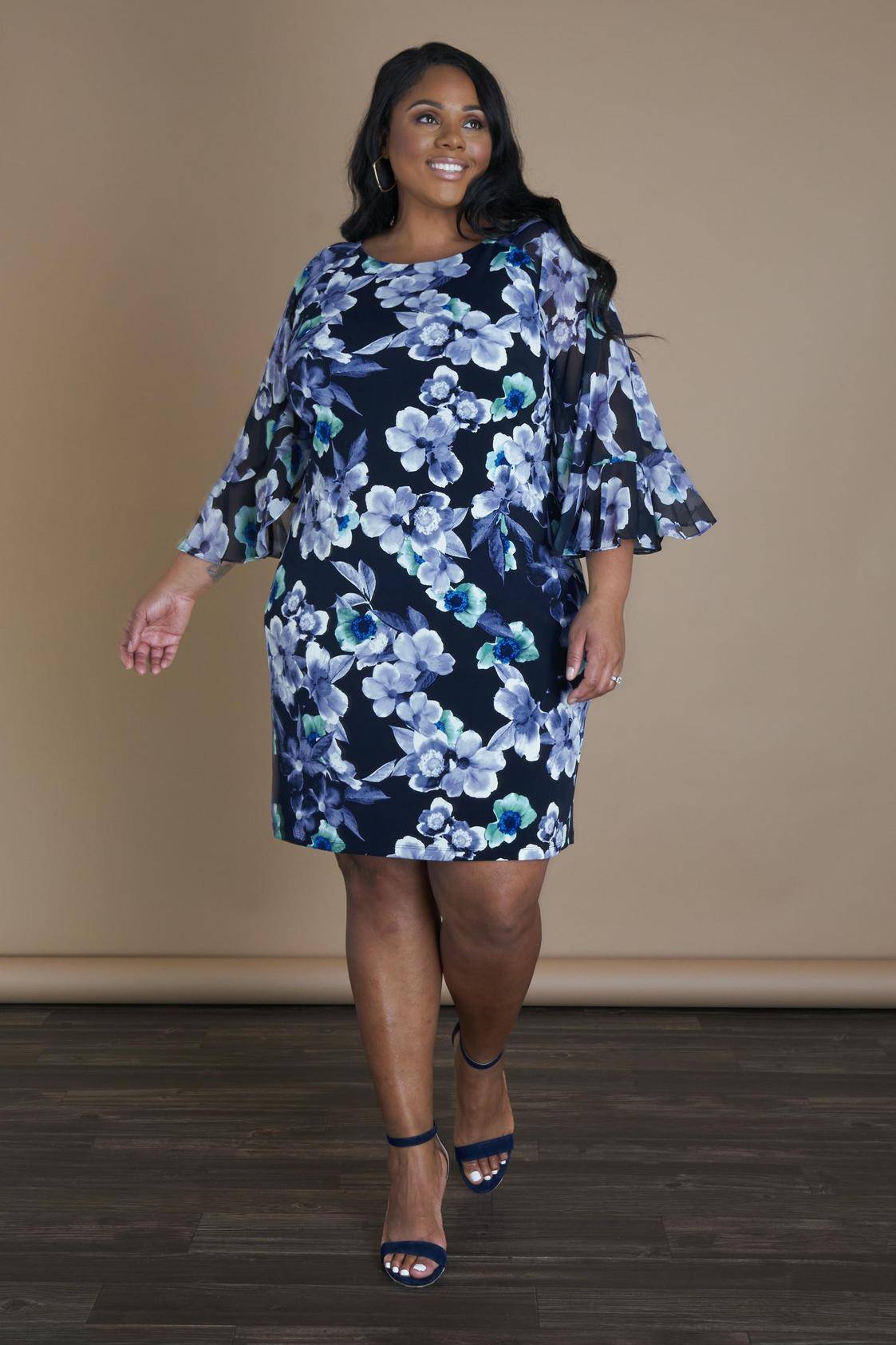 Chiffon accents, like the chiffon sleeves on our Sasha dress, help to add coverage while also remaining feminine. Chiffon moves with you in ways that no other fabric can.
Because mesh is made with spandex, it's always best to hand wash this fabric and lay it flat to dry. As Bobbi mentioned, anything you have that has some stretch to it will last longer if you don't put it in the dryer. The heat front he dryer can really do a number on mesh!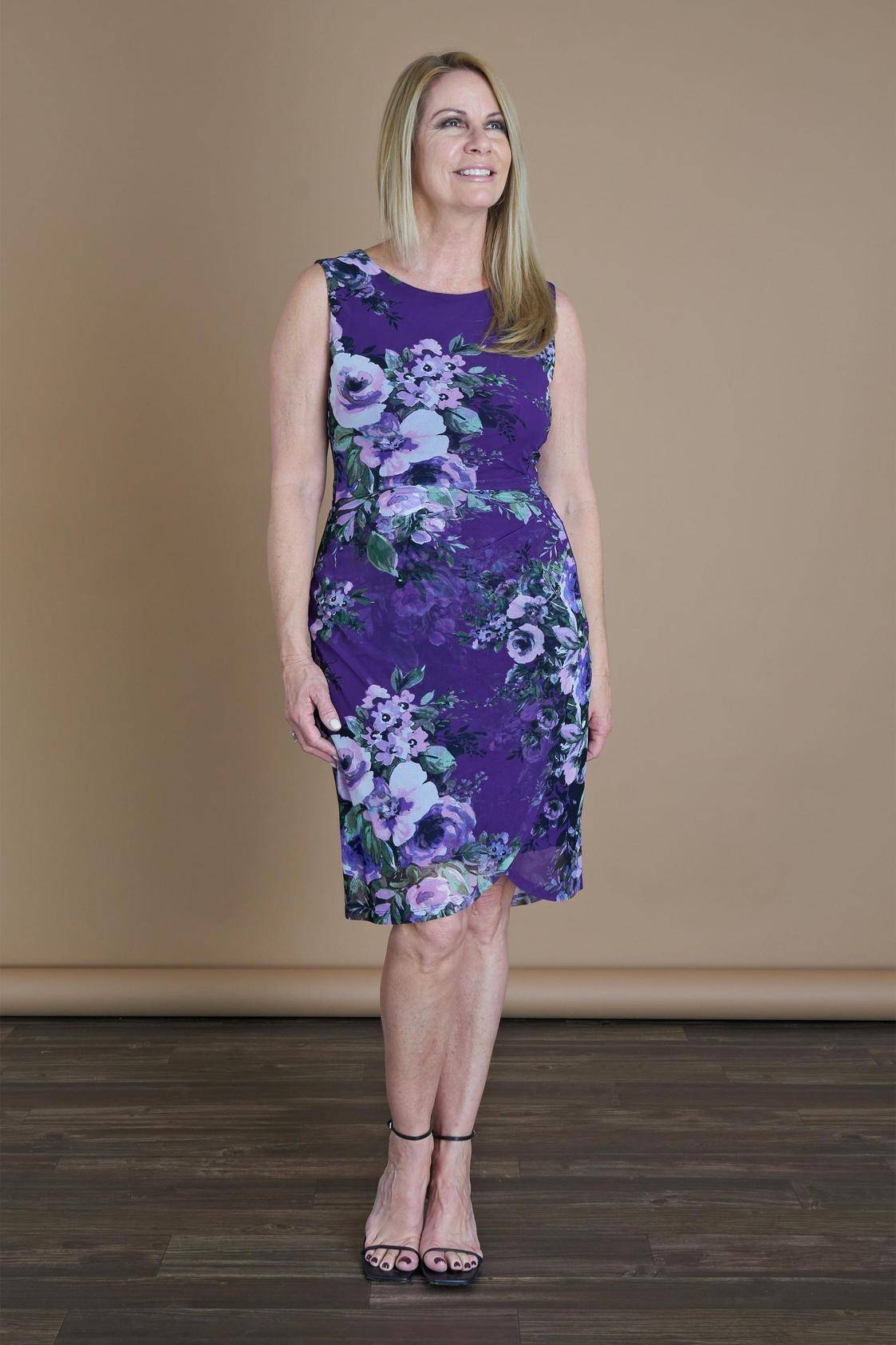 Like any mesh fabric, a printed mesh should be cared for in the same way. Hand washing a printed mesh will also help to ensure that the print stays as vibrant as it was when you first got it.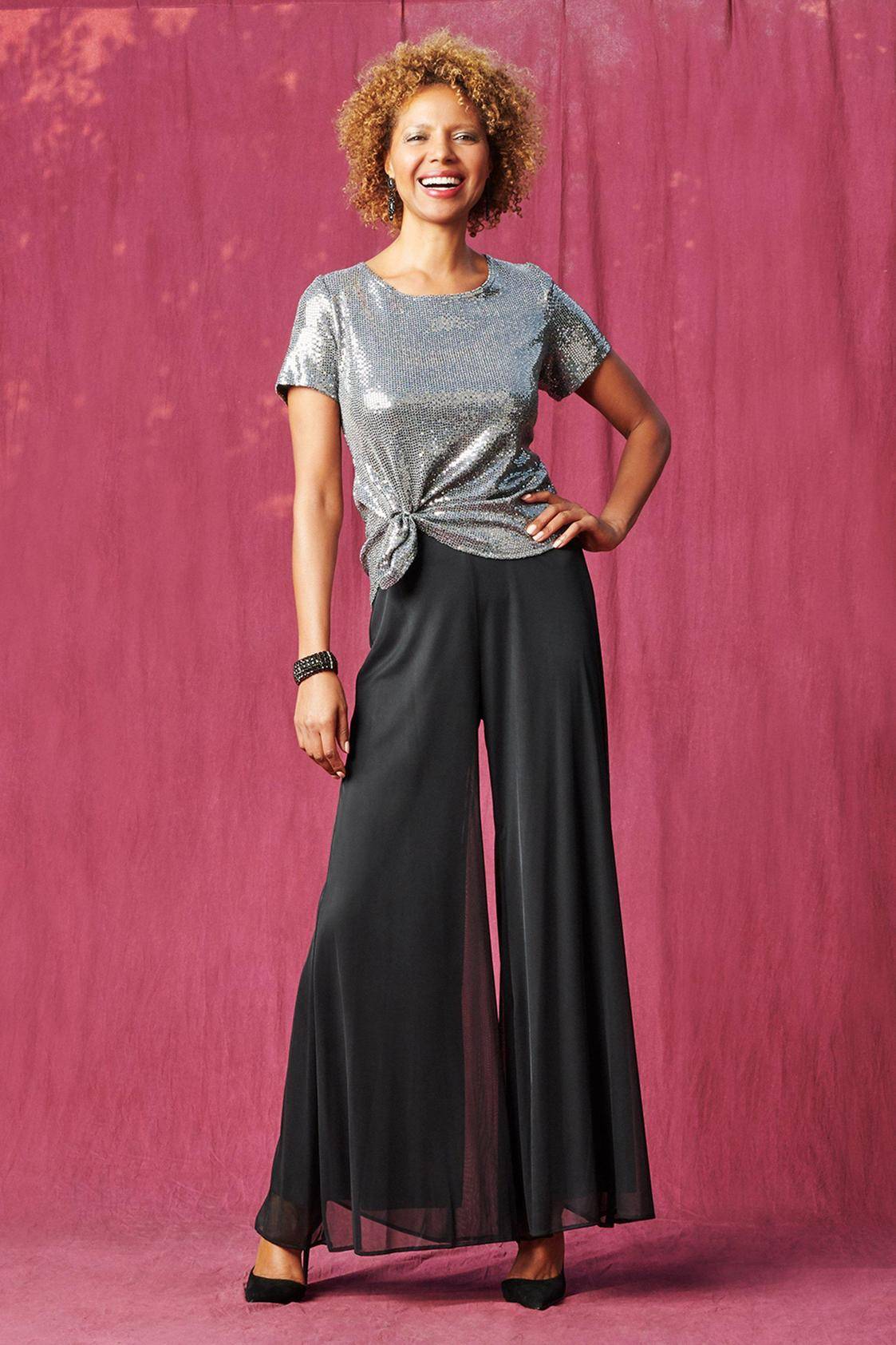 Because mesh fabrics are so malleable and can be used to make a multitude of styles, you always want to do everything you can to help the fabric keep its shape. Hand wash!
If the fabric looks delicate, it probably is. Which means...hand wash! Our eyelash metallic and soutache fabrics are novelty knits, meaning they are so delicate, they need special machinery to produce. They're true stand outs and will always require the extra love and attention they deserve.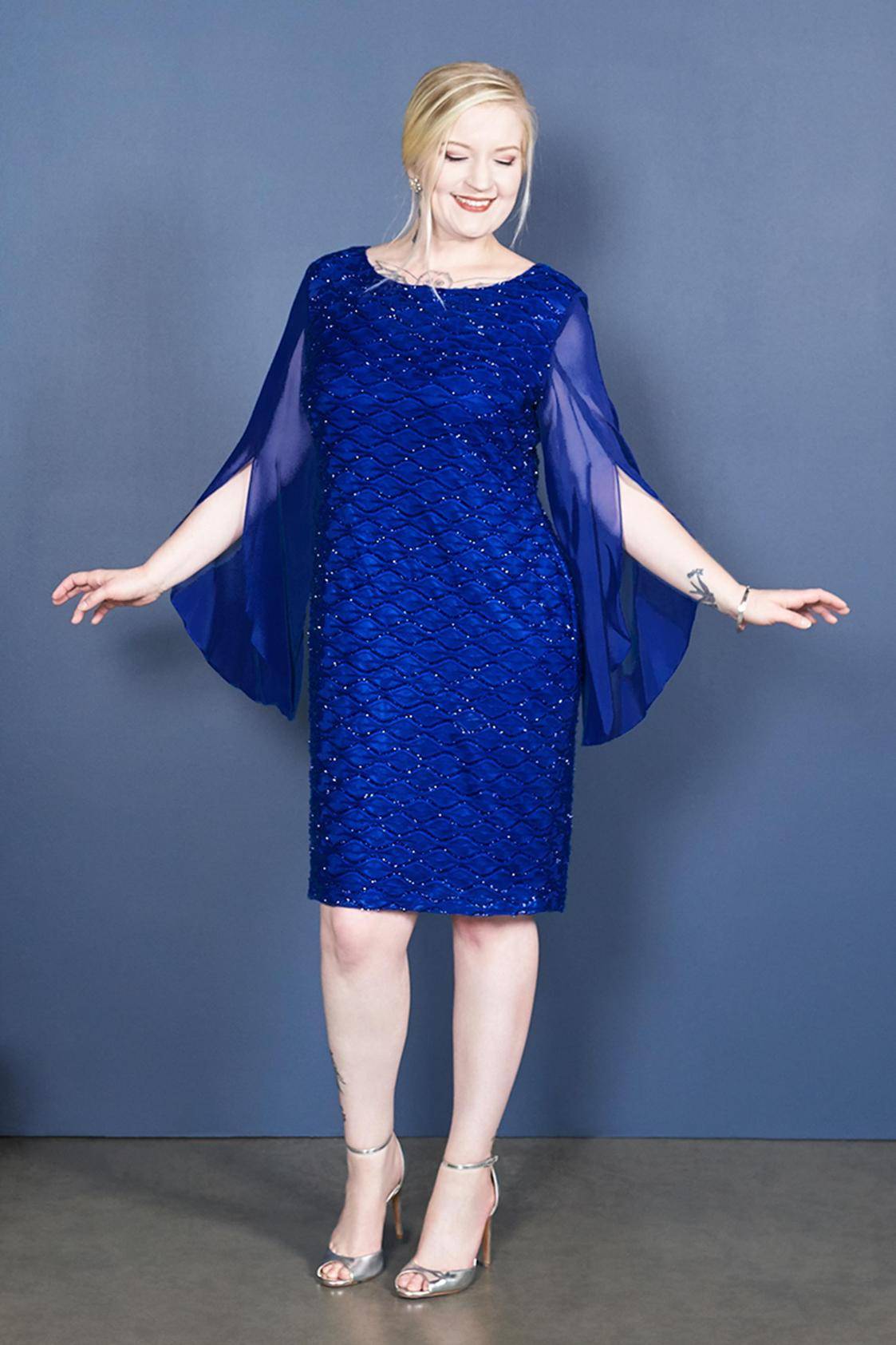 Eyelash metallic fabrics sparkle, shine and create dimension on any garment. It's the type of fabric that looks expensive, but isn't! And who doesn't love an affordable special occasion dress?!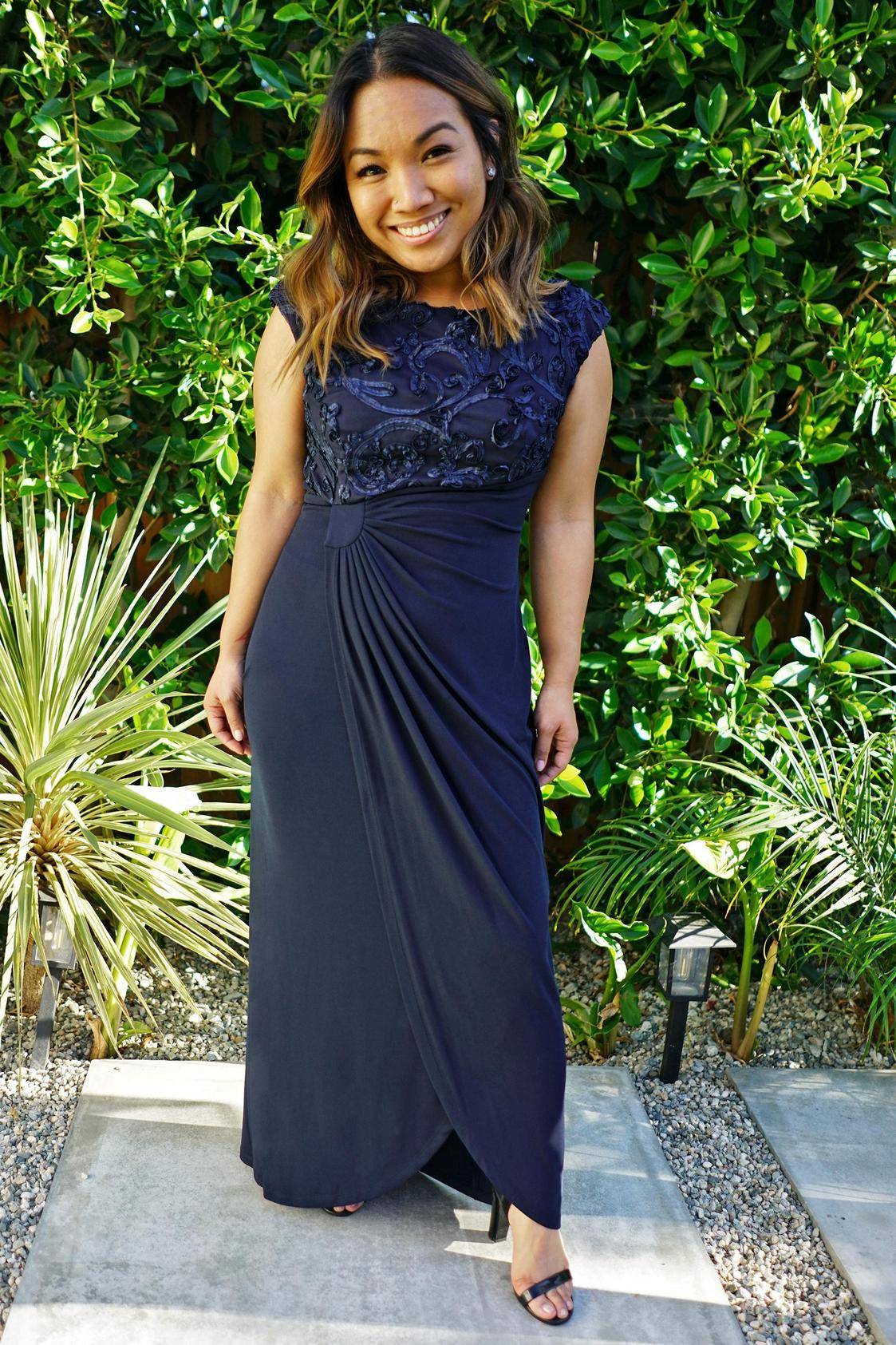 Soutache fabric is made when a ribbon is sewn onto a durable mesh backing. We love that this fabric creates dimension and is seasonless.
Now that you know all about clothing care and Connected Apparel's favorite fabrics, it's time to learn the basics on laundry symbols. Now, we will say, here at Connected Apparel we don't use laundry symbols on our care labels because we know the symbols seem like another language. We want our washing instructions to be as easy to understand as possible.
But we're positive that you have pieces in your closet that use laundry care symbols. If you have these pieces in your closet, that means you love them. And in order to properly care for your loved garments, it's important to understand laundry symbols because they tell you exactly how to care for your pieces.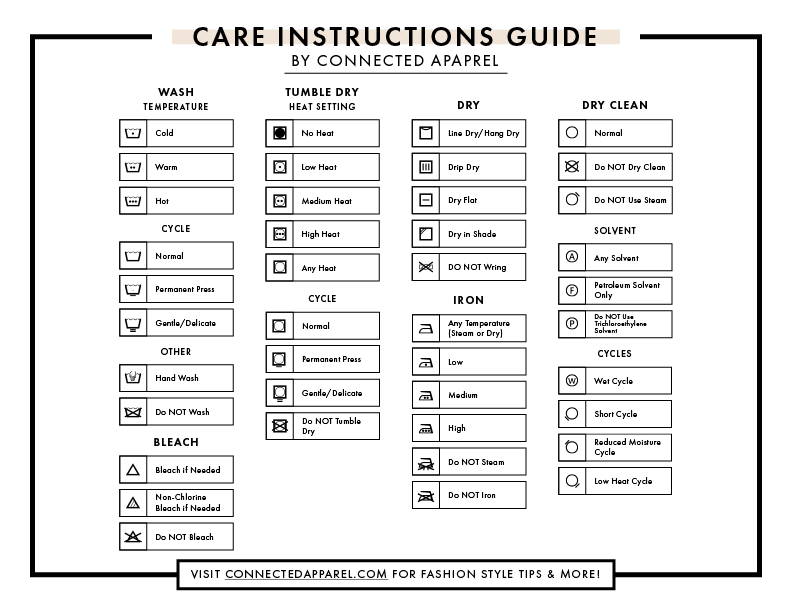 Our final piece of clothing care advice...
When in doubt, research! If after reading washing instructions, you're still not positive about how to care for a garment, take a few minutes to do some extra research. You may learn new ways to wash your garments that you never knew before! And then please share your new learnings with us in the comments below!
Now, for the fun part...shopping! Be sure to check out our easy to care for dresses and jumpsuits. You'll be sure to find seasonless staples and pieces from petite to plus size that you'll love for years to come.
Shop our collection of women's dresses and jumpsuits!
Leave a comment