Some might say that turning 20 in the year 2020 is a great omen. While that is certainly true, I would argue that the best omen we've ever had is you. Without you, this day—this letter—wouldn't be possible. So I want to take a moment to say, Thank you. Thank you for your love of dresses. Thank you for the outpouring of notes and emails expressing your love for our dresses. Thank you for supporting our brand first in stores and now on our very own website.

From designing dresses in our living room to selling over 100 million dresses to date, the one thing that has kept myself and the CA team working so hard is you. All I ever hoped for Connected Apparel was that our dresses would play a small part in helping women feel their best every single day. And you've made that possible.
As part of my commitment to you, I promise to always make dresses that you can feel confident in and to find new ways to connect directly (yes, pun intended). Twenty years in business is no small feat and I'm proud to say that all of us at Connected Apparel are working toward another twenty.
With all my appreciation,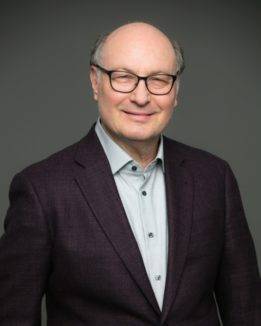 Jay is the founder & CEO of Connected Apparel. With over 40 years of experience in the industry, Jay prides himself on creating garments made for women of all shapes, ages and sizes.