National Dress Day: Celebrating CA's Best Selling Dresses
On National Dress Day, March 6, we celebrate the most versatile and chic article of clothing there is — the dress!
As a proud maker of dresses for over 22 years, we at Connected Apparel thought it was apt to celebrate the dresses that helped shape our collection on National Dress Day 2022. This day was founded by fashion designer Ashley Lauren to help pay homage to dresses and the feeling of extraordinaire when we wear them. "I remember the dresses I wore to my prom, first job interview, first date, competing in a pageant, my first red carpet event, the list goes on," she says. "This is a fun day to cherish and celebrate those memories."
The history and evolution of dresses throughout the years
The dress has transformed many times throughout the years.
Dresses have been worn for hundreds of years. Today, they come in a variety of shapes and designs. From long, mini, and fit and flare to the ball gown and A-line dresses, there are many types of dress styles to choose from. Throughout the years, dress designs have changed drastically! However, they still provide a distinctive look and one-of-a-kind fit adding a level of poise and confidence to any event.
11th Century: The Beginning of the Dress – Towards the end of the century, women start to wear form-fitting and shapely dresses.
1926: The Little Black Dress – A Chanel dress featured on the cover of the October issue of "Vogue" popularizes the 'Little Black Dress.'
1950s: Tea-length Dresses Dominate – Tea-length dresses were all the rage, and fabric like tulle and chiffon made for fuller skirts and accentuated waists.
2010: Have You Met Lisa? – Connected Apparel launches the Lisa dress, the faux wrap dress made to fit any body and any shape.
Today: Fashion is LIMITLESS!

– With so many different options to choose from, fashion is truly limitless these days.



Celebrating the Lisa dress, Connected Apparel's best selling dress for over 12 years!
The Lisa dress is a tried-and-true favorite of the Connected Apparel family.
Connected Apparel's best selling and most iconic silhouette, the Lisa dress, has undergone a lot of changes over the years. The dress was designed and added to the CA collection in 2010. Since then, we've seen the Lisa dress in over 60 trendy patterns! From feminine flounce sleeves to sultry lace fabric and elegant floor-length styles, the Lisa dress is a tried-and-true favorite of the Connected Apparel family.
"I love the way I feel in the Lisa 2.0 Cobalt Blue dress. It is flattering in every way. I receive compliments each time I wear it. I am so grateful to have found a dress that is perfect for those of us who are curvy and love everything girlie!"
Named after one of our own patternmakers, the Lisa dress was perfected throughout the years to flatter every shape and size. More than ten years later, the Lisa dress remains our best selling dress and a customer favorite season after season. Read more about the Lisa dress.
Celebrating the iconic Little Black Dress!
The Little Black Dress is a wardrobe staple we can all depend on!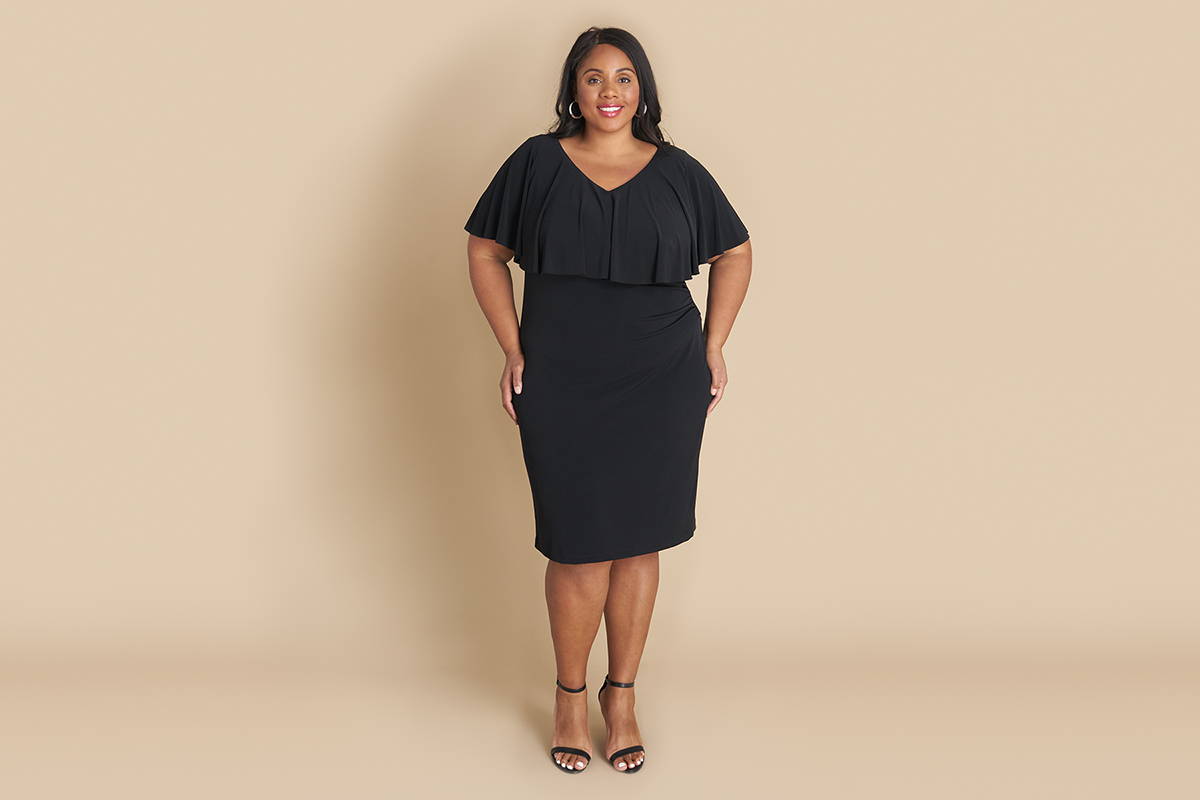 In the 1950s, one particular category of dresses were pressed, starched, and perfectly pointed A-line silhouettes. Then in the 1990s, they were reconstructed into skin-tight, curve-hugging mini versions we now call bodycon. We're talking about the Little Black Dress.
The Little Black Dress, or LBD for short, has been a staple going back to the closets of our mothers and grandmothers. Over the last decades, we've seen the LBD hop from generation to generation, each new one adjusting the fit, the length, the sleeves – but never have we seen it completely re-imagined like what's being done today. And the revolution is right on-trend.
"Every woman needs a Little Black dress in their closet, and this fit the bill for me. I was amazed that it fit so well! "
The Little Black Dress is more than just a stylish piece to wear to a party. It's an icon of fashion history and a wardrobe essential. While a LBD dress can mean something different to each person, it is universally agreed on that it should be a dress that makes you feel like your best self. Choose a cut and fabric that appeals to you, and make your Little Black Dress your own! Read more about the Little Black Dress.
Celebrating the dress for every occasion!
A dress is the perfect alternative to t-shirt and jeans.
Dresses are easy to wear, comfortable, flattering and classically feminine. We believe that dresses are inclusive and universally flattering for every shape and size. Wearing certain cuts can accentuate or minimize specific areas to make you feel more confident, a key component of dressing up. Instead of hiding your body, dresses celebrate your figure and flatter in the best possible way. You should feel good in what you wear, whatever that may be, and it should fit in a way that makes you feel like your best self.
Whether you're meeting clients, giving a presentation or looking for easy day-to-day outfits, we have work dresses that get the job done.
Our day-to-night dresses offer the versatility you need to seamlessly go from, well…day to night.
When you need the perfect dress for an upcoming special occasion, our women's special occasion dresses are sure to impress.
From shortened lengths to tailored sleeves, we've thought of every detail to perfect our petite styles.
Update your look with the styles you love in the size you need!
Join us in celebrating National Dress Day with 20% OFF all dresses for a limited time!
This weekend only, save 20% OFF with promo code DRESSDAY20!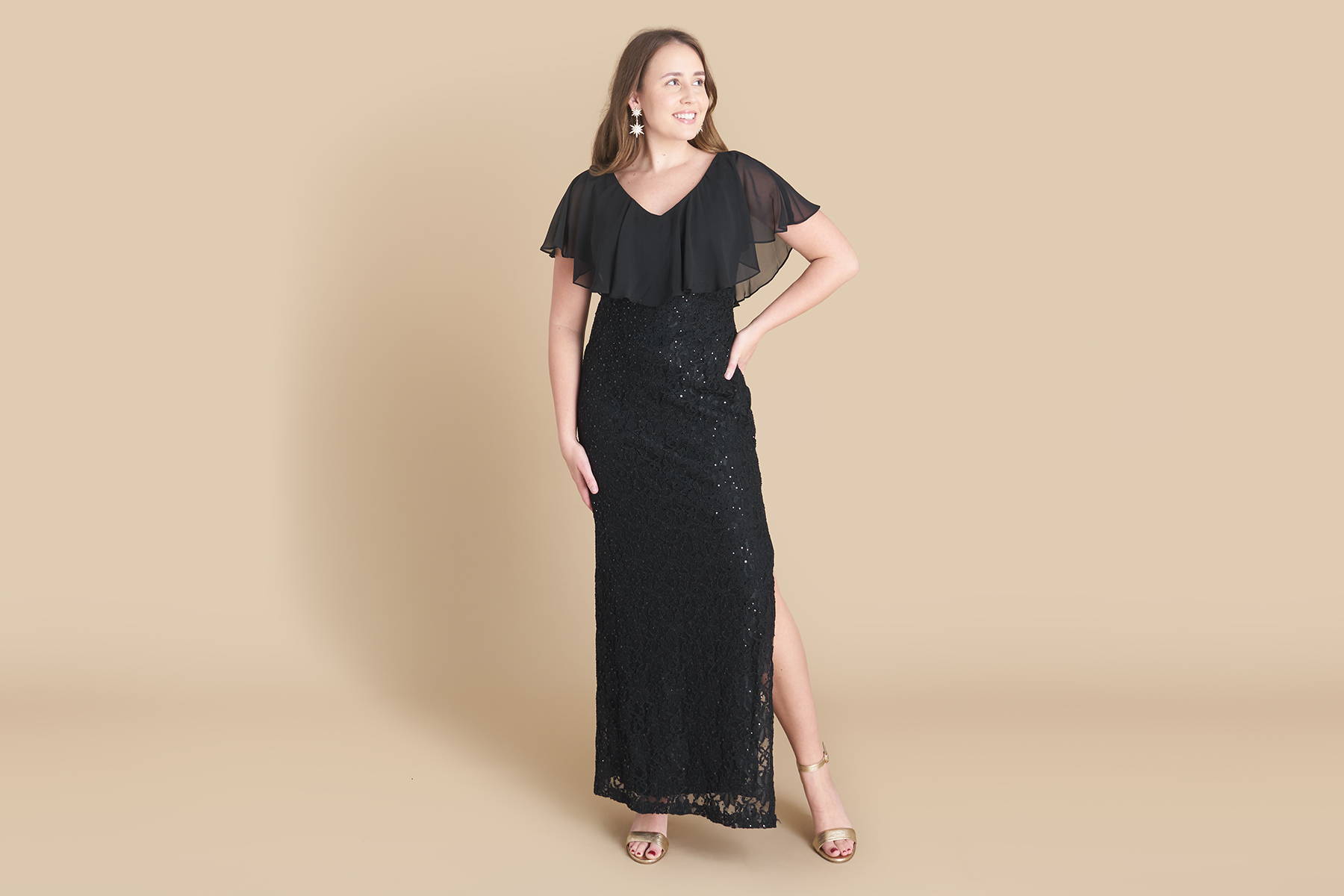 Shop our collection of chic, comfortable and versatile dresses, all at 20% OFF with promo code DRESSDAY20! Hurry, this offer disappears on Sunday!