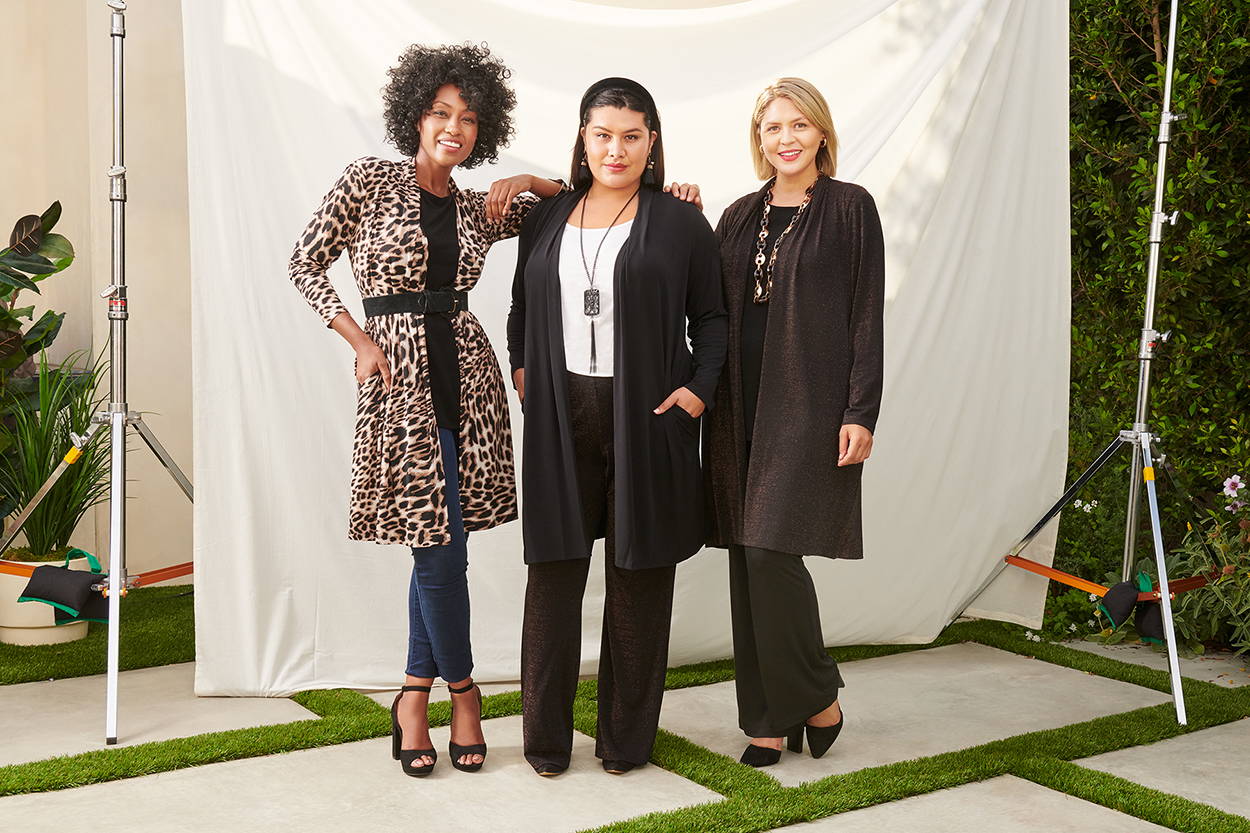 CAxLZ BIANCA CARDIGAN IN 3 WAYS
Some might see Bianca as a long basic cardigan and a cardigan only, but she is much, much more. Bianca has a knee length which adds enough coverage to even turn her into a dress!
Bianca is a tried and true cardigan that will become a staple in your everyday wardrobe. She was a fan favorite in solid black from our CAxLZ Sequin Collection, so we decided to bring her back and she's better than ever!
With the new CAxLZ Classics Collection, Bianca now also comes in a bronze metallic, a leopard print and a snakeskin print. So whichever Bianca print, solid or sparkle knee length cardigan fits your mood, she has you covered (literally and figuratively!).
Some might see Bianca as a long basic cardigan and a cardigan only, but she is much, much more!
Bianca is knee length which adds enough coverage to even turn her into a dress! She also has nearly invisible pockets, which is always a plus! Bianca can be dressed up over your favorite LBD, or she can be dressed down with some sneakers and the CAxLZ Debbie joggers. No matter the outfit you put together, Bianca will have you feeling AND looking beautiful.
There are so many ways to wear Bianca and LZ is here to help you style her! Read on to get his tips and tricks on how to turn the Bianca cardigan into your newest wardrobe essential!
"Bianca is your new best friend! Whether you wear the black, bronze, snakeskin or leopard print version, she always has your back. #StyleSecret"
Show off your curves by pairing Bianca with a belt!
"Wear this outfit here, there and everywhere!"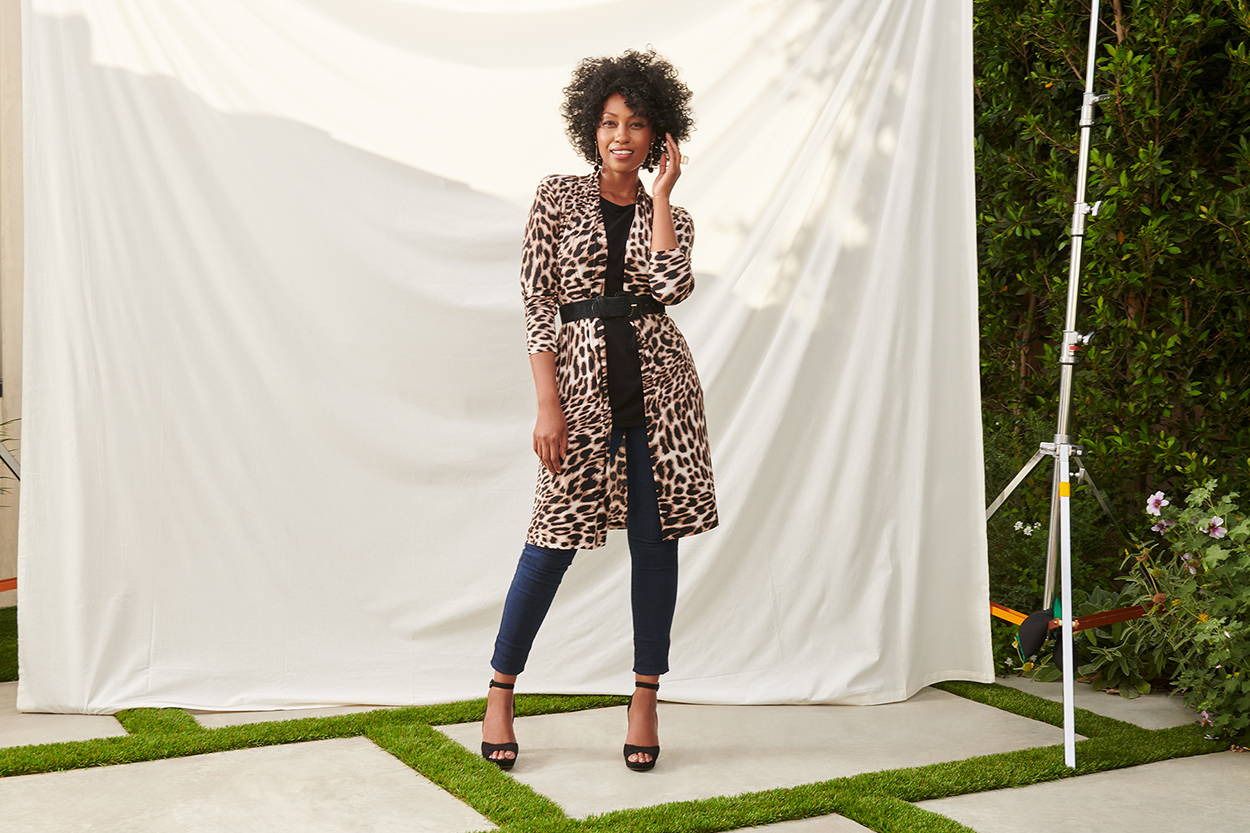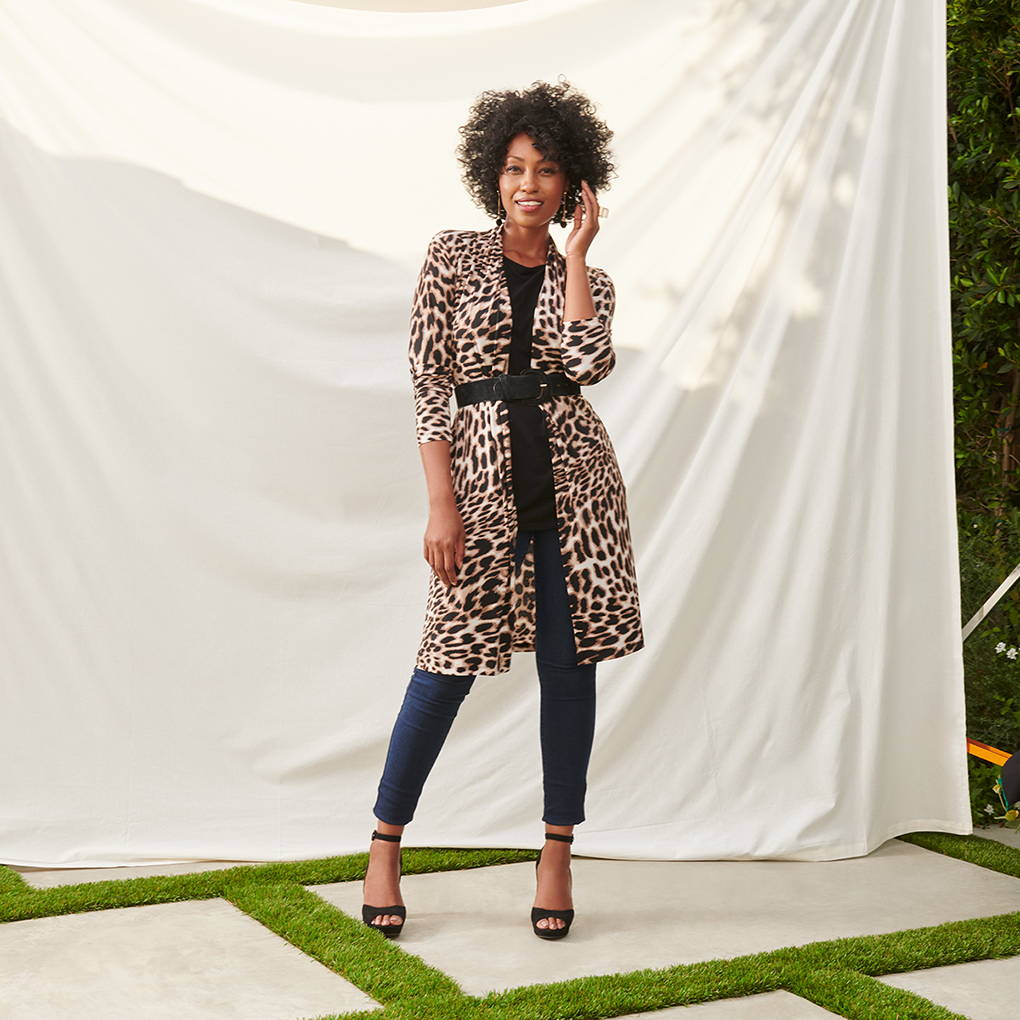 The belt adds a unique touch that not only defines your waist, but also elevates your outfit all together. Pair Bianca and your belt with an all black outfit (our Christine black straight leg pants and Milena black tank top come to mind) and you'll feel like you just revealed the latest style secret.
You can wear this outfit day or night simply by swapping out the shoes; booties during the day, heels at night. And if you're looking for something a little sexier, try out a simple bodycon dress underneath your Bianca cardigan instead.
Transform her into a dress!
Turn Bianca into a dress with a brooch!
"Time to transform Bianca and dress to impress!"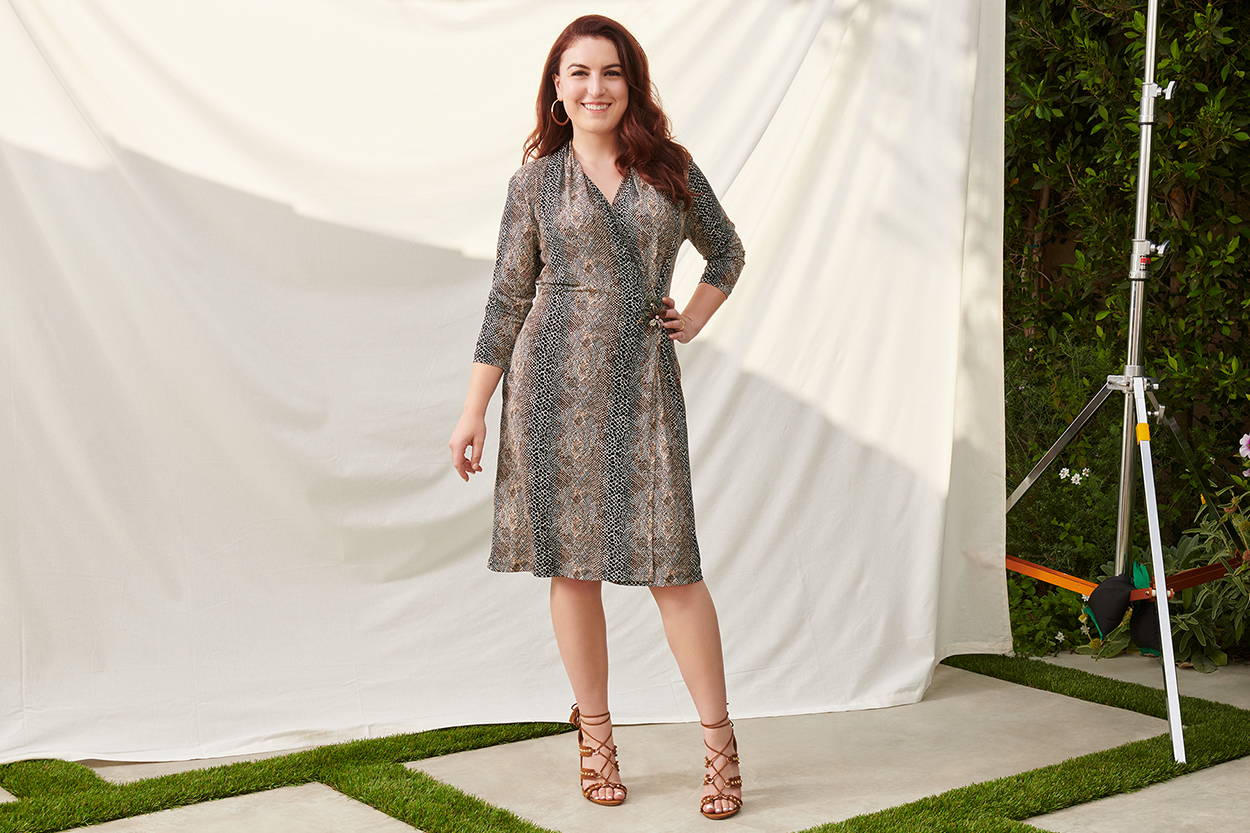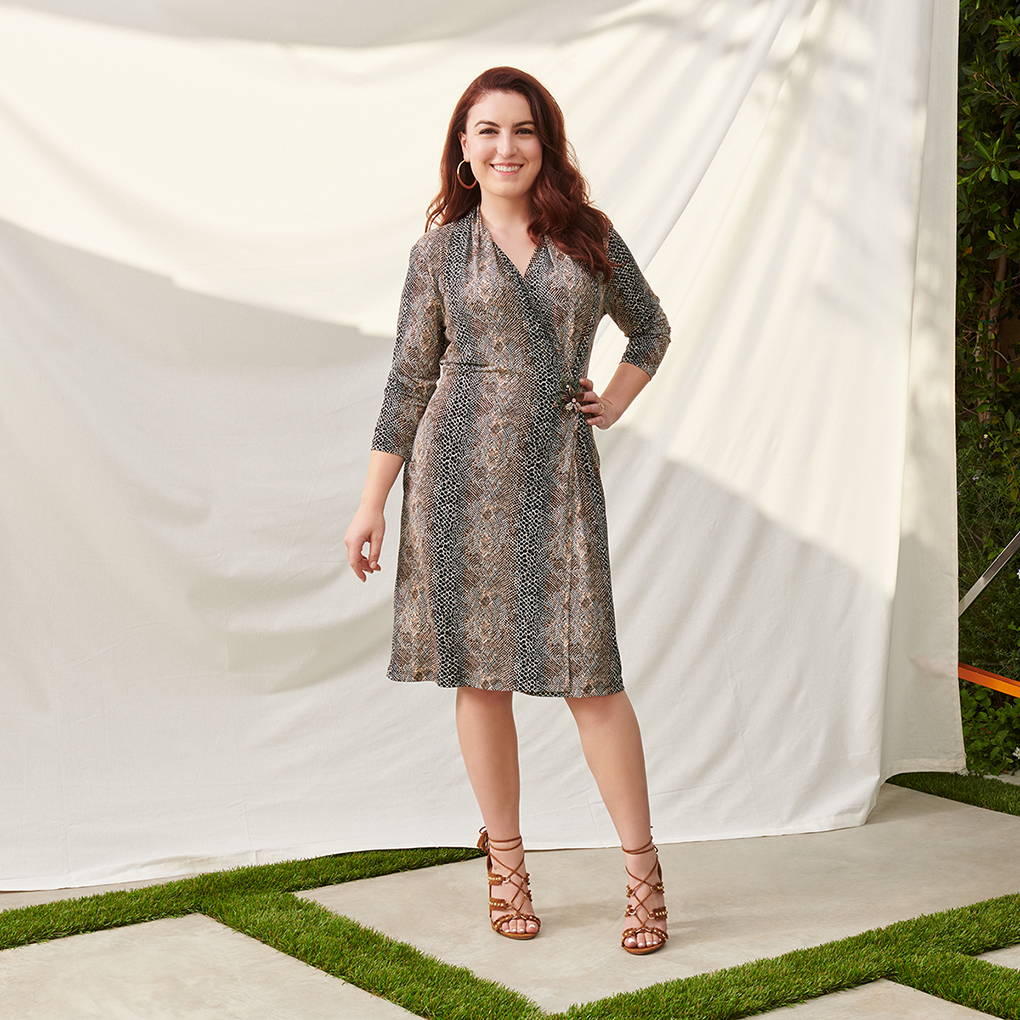 Yes, you read that right! You can turn Bianca into a dress. With a simple addition of a brooch, you have a whole new way to wear a cardigan!
The knee length and slinky fabric of Bianca allow you to easily turn her into the perfect dress. Wrapped around your body, you'll feel like Bianca is holding you in at all the right places without feeling constricted. Pin Bianca at the waist and this cardigan creates a fit-and-flare effect where the skirt is A-line, allowing you to move freely. Pair this outfit with strappy heels and your favorite accessories and be ready for a night out!
Sometimes you have to look at your favorite wardrobe staples and make them work just a little harder for you. After all, if they're your go-tos, that means they make you feel fabulous when you have them on. So we thought, why not find another way to turn our amazing Bianca cardigan into something so much more?!" We couldn't love the end result more…
You guessed it… the final way to wear Bianca is as she was intended: a cardigan!
"Bianca always has your back!"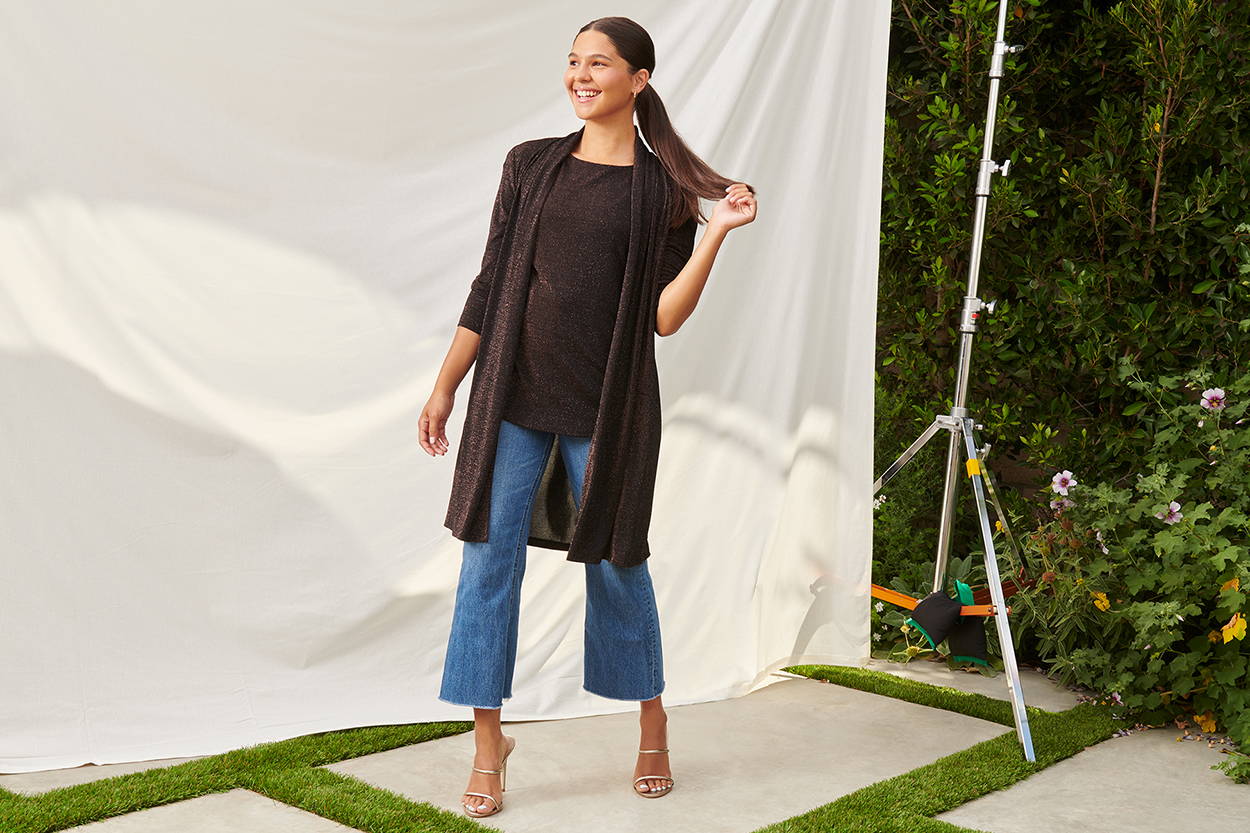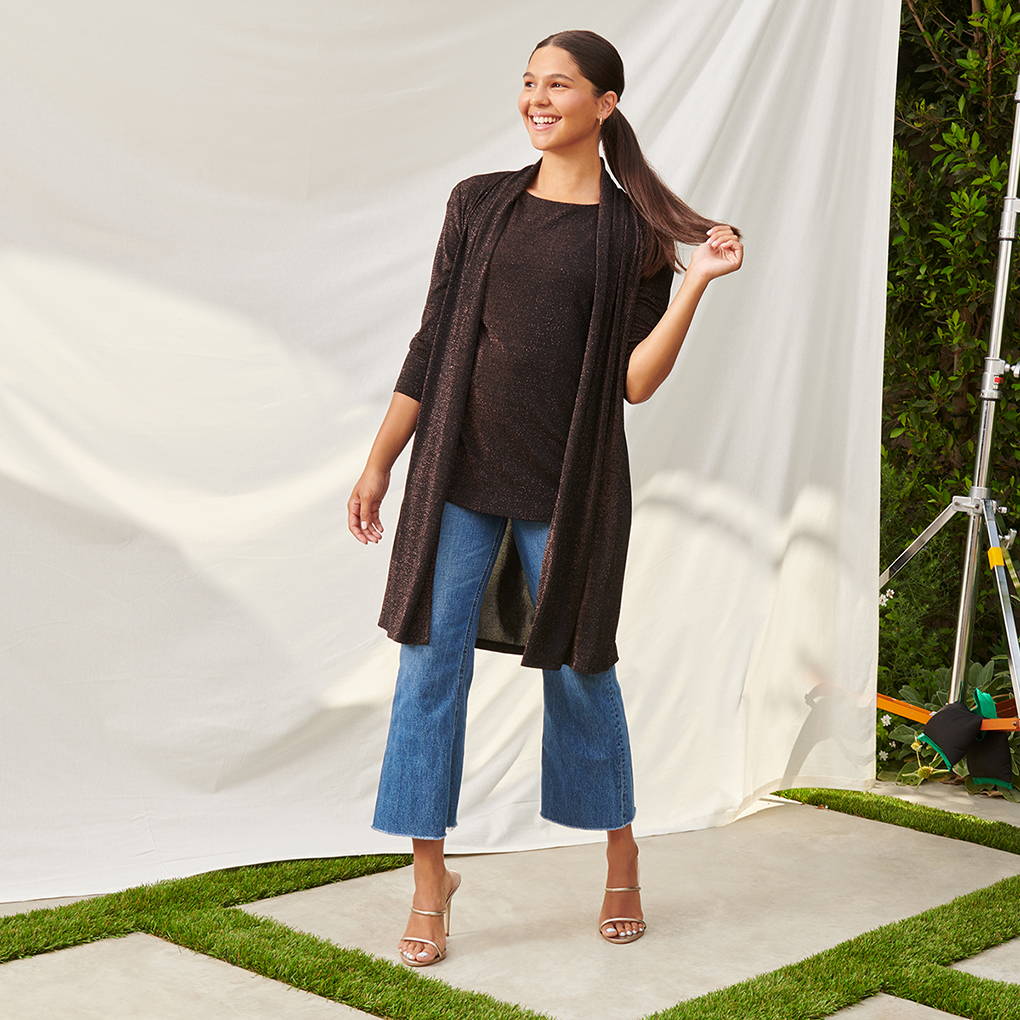 Bianca is the perfect layering piece. No matter the outfit, she fits right in! Whether you're going back to the office and need to cover your shoulders, going out for date night on a cool evening or preparing for the soon to be cold days, Bianca is the perfect layering piece. Because she's made from slinky, stretchy fabrics that glide over your body, she instantly elevates your look with no effort at all.
Wear Bianca in the snakeskin print over a monochrome bronze metallic look featuring the Milena tank top and the Christine straight leg pants for a chic, polished look that transitions easily from the office to happy hour drinks. Or stand out in the crowd with Bianca in leopard print draped over your favorite Little Black Dress. However you wear her, Biana always has your back!
The CAxLZ Bianca Cardigan is a fan favorite! We've updated her in 3 new prints in addition to our best selling classic black cardigan.
Whether you need to dress Bianca up or down, the perfect look is just a click away with this staple knee length cardigan. Throw Bianca on and feel just as beautiful as you look!

SHOP CAxLZ CLASSICS COLLECTION
Shop Bianca and the full CAxLZ Classics Collection now! And if you're looking for easy to style the entire collection, check out our blog here.