CAxLZ Doris Long Black Mesh Cardigan
Pay in 4 installments of $8.75 with
,
or
CAxLZ is a collaboration built on the shared belief that women of all ages, shapes and glorious sizes should look and feel confident in everything they wear. Connected Apparel (CA) and Lawrence Zarian (LZ) designed the limited edition CAxLZ collection with you, the real woman, in mind.
It's time to stop buying for seasons and start buying to elevate your wardrobe with classic staples and Doris is the perfect starting piece! This black cardigan gives you the comfort and confidence of feeling covered while also incorporating the sheer elegance of showing a little skin. Made from stretch mesh fabric, Doris is lightweight, easy to pack, and doesn't wrinkle. With a knee length and long sleeves, this long black cardigan covers all the right places, while her side slits to the waist give you the option to tie her in front for a fresh, unique look. 
Layer this piece over our CAxLZ Milena black tank top or CAxLZ Milena bronze tank top for extra coverage and warmth.
Details:
Dayo is 5' 9" and wearing size S

Leanna is 5' 2" and wearing size XS
Center Back Length Measurement:
Regular 40.5" in size M

Plus 40.5" in size 2X

Factor 1" per size smaller or larger 
Key Features:
Knee length cardigan

Long sleeves

Open front

Hand wash

Body: Nylon, Spandex
Customer Reviews
100
reviewers would recommend this product
Write a Review
Ask a Question
07/04/2022
Mary L.

United States
I recommend this product
Very comfortable and classy.
I would recommend this to anyone.
07/01/2022
CARLA M.

United States
I recommend this product
Love the feel of the fabric
I love the feel of the product. I pray that the product will maintain it's feel and color with proper maintenance. I don't know how long it will last, I just purchased the product. I like the length, but would like a maxi length option. I had been looking every where for this exact cover all. Amazon does not have it in my size. They only offered a similar product in 2x. The sleeves are a bit longer for me, in a size medium. I am only 5'-4", but wanted to make sure the garment would be a loose fit, not snug.
06/09/2022
teresa H.

United States
I recommend this product
nice cardigan
i like this because its versatile can dress it up or down. i had to exchange the large for a medium due to sleeve length. customer service is easy to work with.
06/07/2022
teresa H.

United States
I recommend this product
nice sheer cardigan
i ordered a large but sleeves were too long so i got a medium and it fits well. i like it because you can wear it open or tie it in front and its long so you can wear over a dress or leggings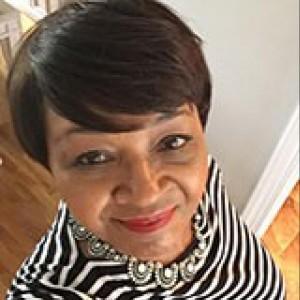 PM
03/31/2022
Paula M.

United States
I recommend this product
Pleasantly surprised how this can be used!
The mesh cardigan is a keeper! Love it to dress up or even use it as a swimsuit cover on the beach. Very versatile uses. The prices are great too. I will be checking in regularly for any items to add to my wardrobe. Go see what's happening! I highly recommend you check them out.
✕
Don't know how to take your measurements? Watch our helpful how-to video!
If you're still in doubt, email us at fit@connectedapparel.com. We'll help you figure out your correct size!

Dresses & Jumpsuits
---
| | | | | |
| --- | --- | --- | --- | --- |
| Size | Size | Bust | Waist | Hip |
| 4 | S | 35" | 28" | 39" |
| 6 | S | 36" | 29" | 40" |
| 8 | M | 37" | 30" | 41" |
| 10 | M | 38" | 31" | 42" |
| 12 | L | 39.5" | 32.5" | 43.5" |
| 14 | L | 41" | 34" | 45" |
| 16 | XL | 42.5" | 35.5" | 46.5" |
| 18 | XL | 44.5" | 37.5" | 48.5" |
T-Shirt & Tunic Tops
---
| | | | | |
| --- | --- | --- | --- | --- |
| Size | Size | Bust | Waist | Shoulder |
| XS | 0-2 | 33.5" | 34.5" | 14.875" |
| S | 2-4 | 35" | 33" | 15.25" |
| M | 8-10 | 37" | 35" | 15.75" |
| L | 12-14 | 40" | 38" | 16.5" |
| XL | 16-18 | 42" | 40" | 17" |
Bottoms
---
| | | | | |
| --- | --- | --- | --- | --- |
| Size | Size | Elastic Waist | Hip | Rise |
| XS | 0-2 | 24.5-25.5" | 38" | 11.25" |
| S | 2-4 | 25.5-27.5" | 39.5" | 12" |
| M | 6-8 | 27.5-30.5" | 41.5" | 12.75" |
| L | 10-12 | 30.5-32.5" | 44.5" | 13.5" |
| XL | 14-16 | 32.5-34.5" | 46.5" | 14.25" |
Petite Dresses & Jumpsuits
---
| | | | | |
| --- | --- | --- | --- | --- |
| Size | Size | Bust | Waist | Hip |
| 2P | PXS | 34" | 26" | 37" |
| 4P | PS | 35" | 27" | 38" |
| 6P | PS | 36" | 28" | 39" |
| 8P | PM | 37" | 29" | 40" |
| 10P | PM | 38" | 30" | 41" |
| 12P | PL | 39.5" | 31.5" | 42.5" |
| 14P | PL | 41" | 33" | 44" |
| 16P | PXL | 42.5" | 34.5" | 45.5" |
| 18P | PXL | 44.5" | 36.5" | 47.5" |
Petite Bottoms
---
| | | | | |
| --- | --- | --- | --- | --- |
| Size | Size | Elastic Waist | Hip | Rise |
| PXS | 0P-2P | 24.5-25.5" | 38" | 10.375" |
| PS | 4P-6P | 25.5-27.5" | 39.5" | 10.75" |
| PM | 8P-10P | 27.5-30.5" | 41.5" | 11.5" |
| PL | 12P-14P | 30.5-32.5" | 44.5" | 12.25" |
| PXL | 16P-18P | 32.5-34.5" | 46.5" | 13" |
Plus Dresses & Jumpsuits
---
| | | | | |
| --- | --- | --- | --- | --- |
| Size | Size | Bust | Waist | Hip |
| 14W | 1X | 44.5" | 36.5" | 46.5" |
| 16W | 1X | 46" | 38" | 48" |
| 18W | 2X | 48" | 40" | 50" |
| 20W | 2X | 50" | 42" | 52" |
| 22W | 3X | 52" | 44" | 54" |
| 24W | 3X | 54" | 46" | 56" |
Plus T-Shirt & Tunic Tops
---
| | | | | |
| --- | --- | --- | --- | --- |
| Size | Size | Bust | Waist | Shoulder |
| 1X | 14W-16W | 45" | 44" | 16.25" |
| 2X | 18W-20W | 48" | 47" | 17" |
| 3X | 22W-24W | 51" | 50" | 17.75" |
Plus Bottoms
---
| | | | | |
| --- | --- | --- | --- | --- |
| Size | Size | Elastic Waist | Hip | Rise |
| 1X | 14W-16W | 32-35" | 54.5" | 13.75" |
| 2X | 18W-20W | 35-38" | 54.5" | 14.5" |
| 3X | 22W-24W | 38-41" | 57.5" | 15.25" |