Style Guide: What to Wear Day to Night
With #bossbabes on the rise, we're seeing more and more of our customers needing the perfect transition outfit. We're talking an outfit that will take you from desk to dinner. The good news is that besides making clothes for a woman's body, most of our Connected Apparel dresses and jumpsuits can go from day to night in a snap!
We've put together our top three easiest ways to take your look from daytime in the boardroom to nighttime cocktails with the ladies. Check out our style guide below & then shop the entire day to night collection.
Our number one way to master the day to night ensemble is to Accessorize in Layers. Nothing transforms a look like covering up a cheeky sleeve with a sharp blazer for daytime - and then making a big reveal on your night out.
We've accessorized our Lisa Emerald Cheetah Print dress for 9-to-5 and for date night. By giving Erica a simple, chic blazer she can wear the animal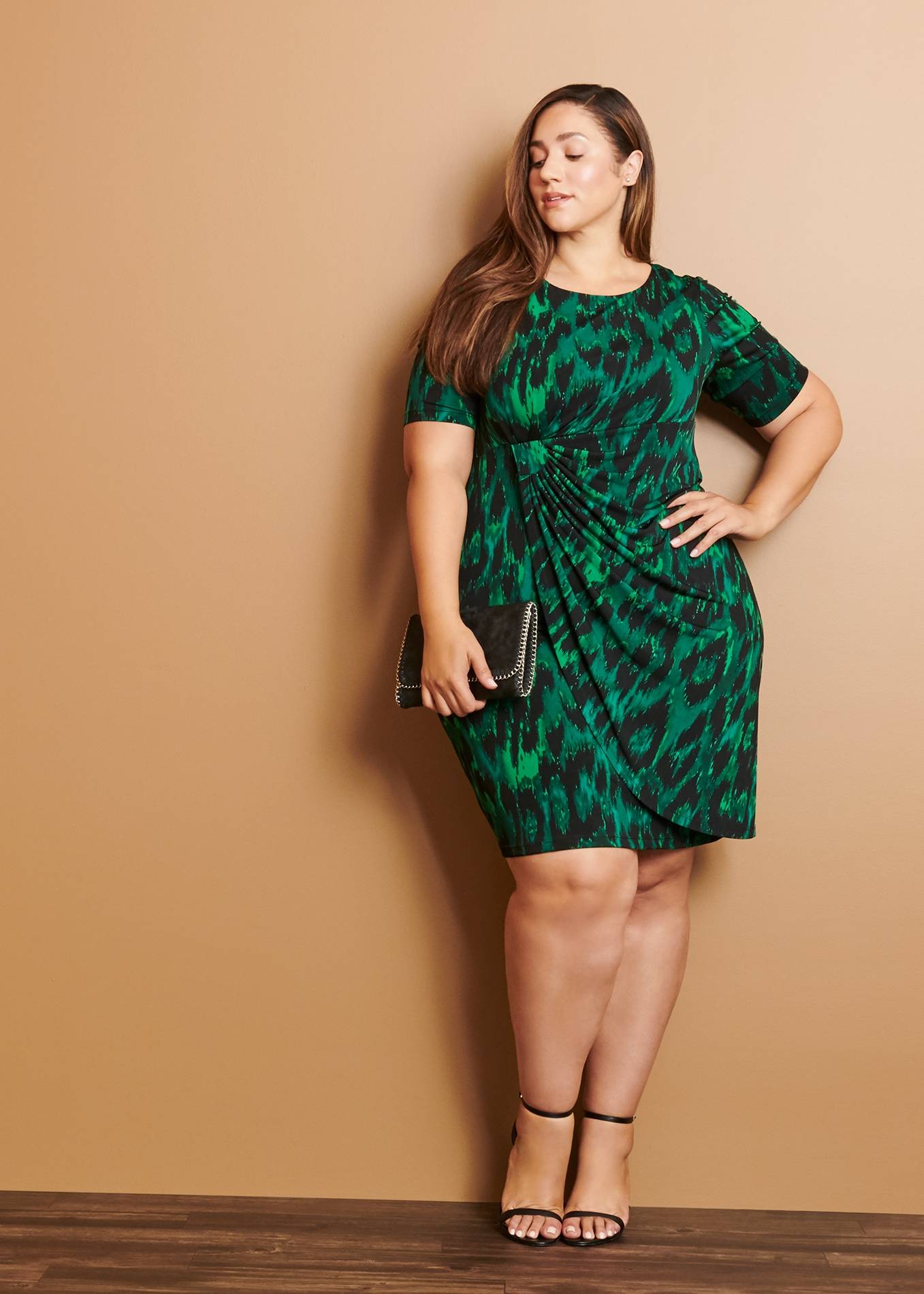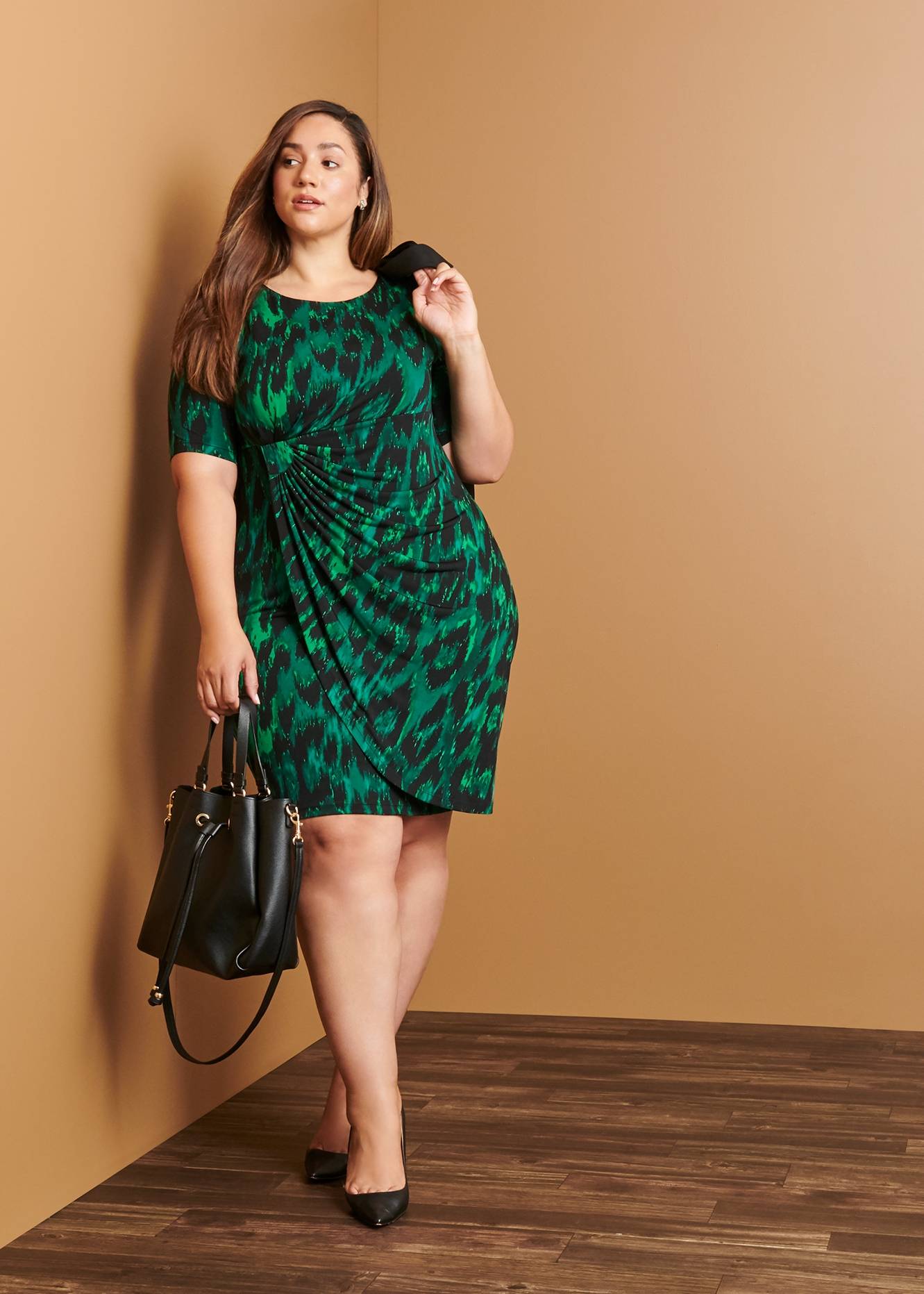 print Lisa in a more subtle, work-appropriate manner. But when she swaps out her blazer and handbag for a chain-accented pleather clutch, she transforms Lisa into flirty evening-wear.
If you want to become a day to night expert like Erica, change out your pointed toe pumps with a pair of strappy heeled sandals. You'll get to show off your new pedicure and be ready to dance the night away!
Can't wait to wear your LBD? Here's one of our favorite ways to wear your favorite Little Black Dress from day to night.
Who said black is only for nighttime? With so many gorgeous jackets available for the fall season it's easy to make any LBD look like a day essential. We've given Danielle a basic distressed denim jacket and paired it with a brunch-ready khaki shoulder bag and strappy tan sandals. This look has us dying to do some weekend thrift shopping!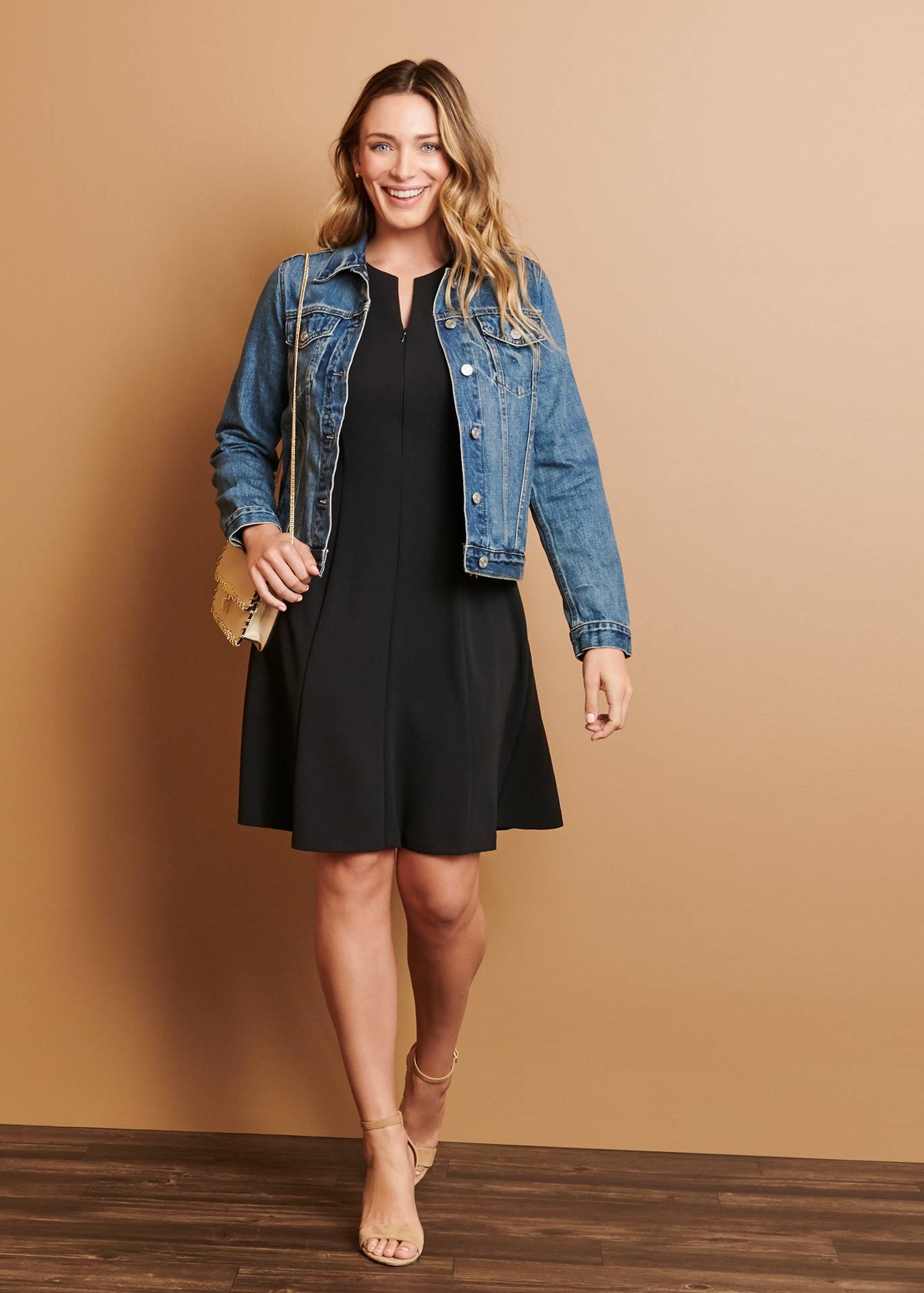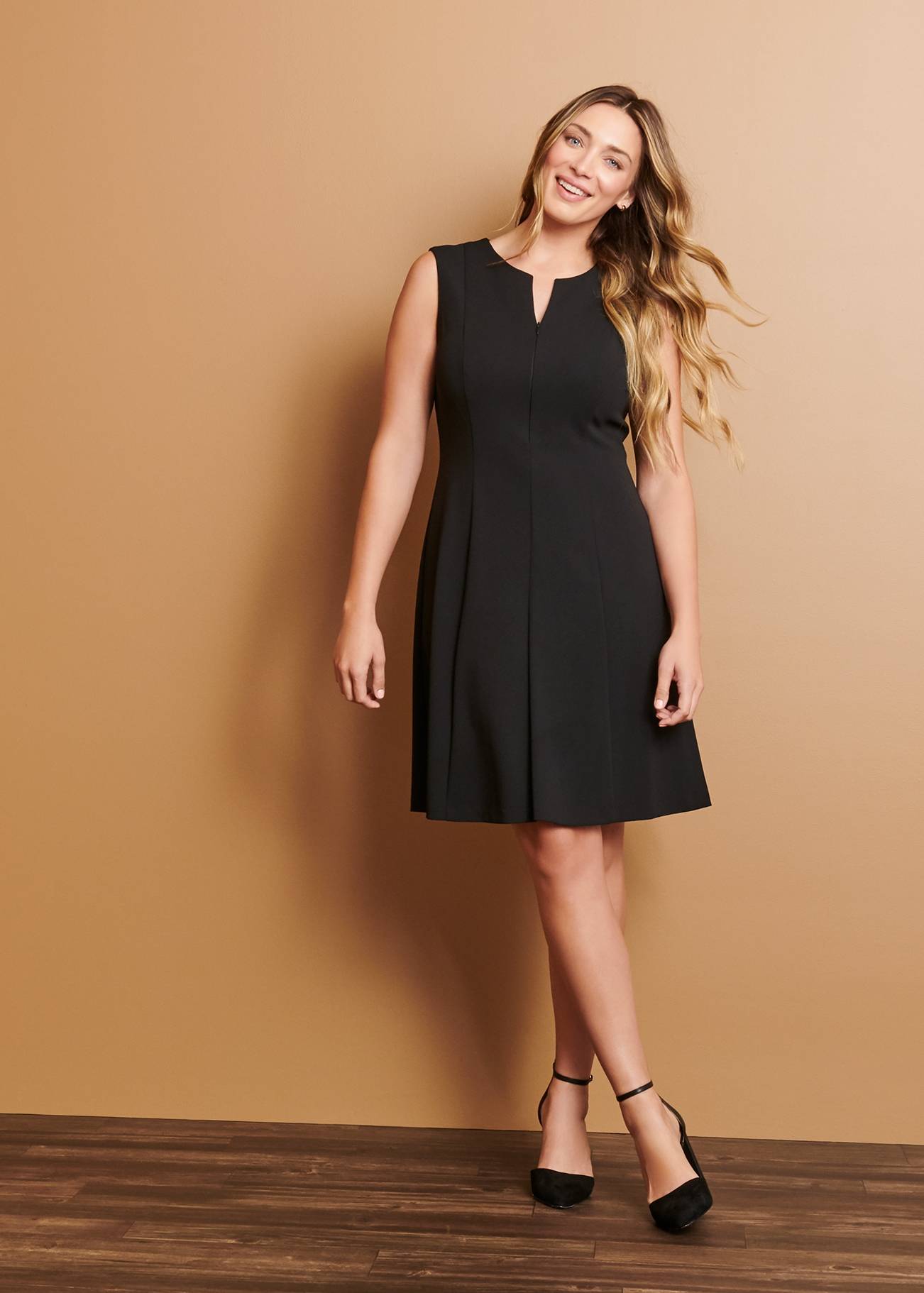 For Danielle's date night look, we've removed the shoulder bag and jacket, and swapped out her khaki sandals for black suede pointed toe wedges. Her khaki sandals would've been great for Summer, but for the perfect Fall day to night dress we want to choose accessories that are a bit more formal.
Going sans (without) bag not your style? Pair with a bold colored mini purse to keep just your have-to-have-it essentials close by!
make your transition head-to-toe.
Find your perfect day to night
dress or jumpsuit in our curated collection.
Leave a comment