Style Guide: How to Wear Jewel Tones
Level up your end of year wardrobe with vibrant jewel tones!
Jewel tones are universally flattering and look good on every skin tone making them an easy choice to help you shine bright for any occasion. So, whether you start simple with a neutral pairing or you go full out and create a fun multicolored look, jewel tones will add depth to your everyday style!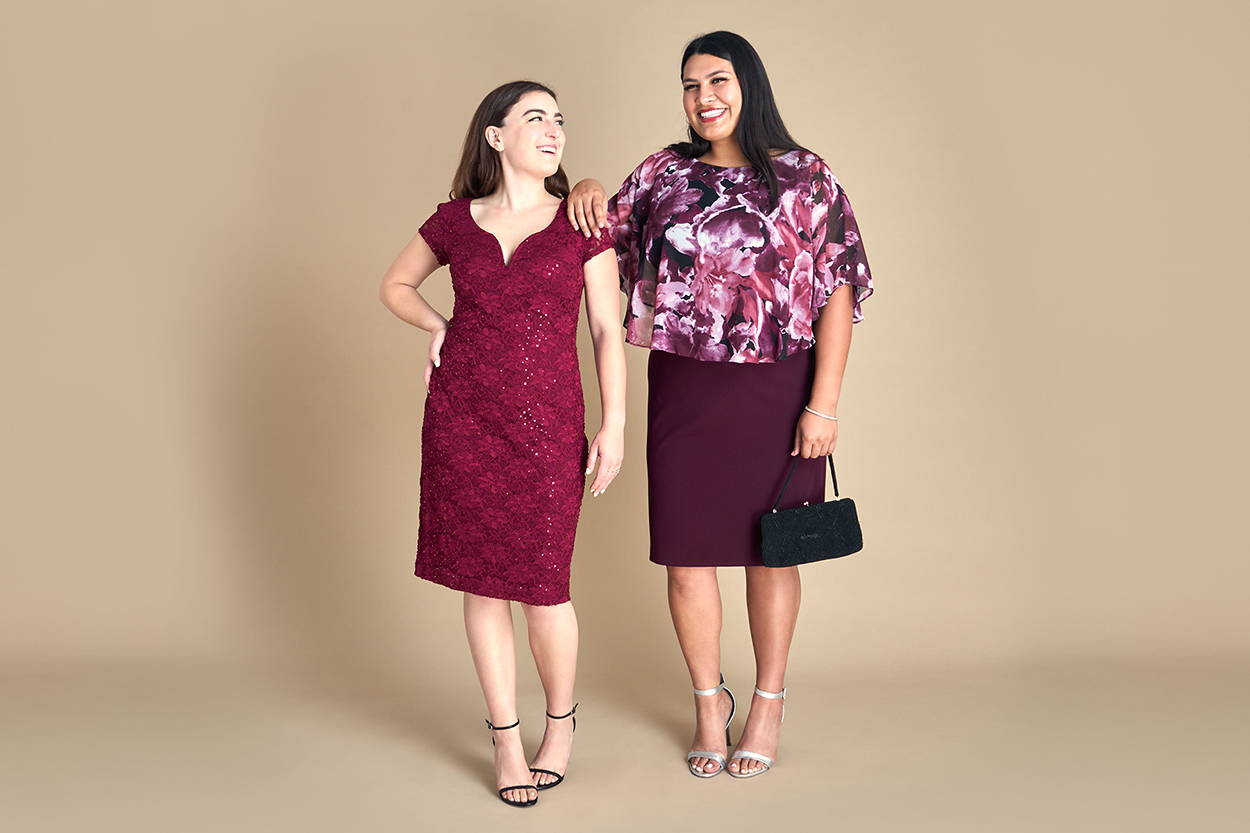 Jewel tones are exactly what they sound like -- colors and hues inspired by the rich colors of jewels. For this collection, we focused on hues of reds, greens and purples that are the perfect palette for Fall and even going into the Holiday season! Stand out with this fashion forward flair that evokes a sense of luxury.
Think ruby red, emerald green and amethyst purple!
Captivate the crowd with a stunning ruby red dress!
While our styles are more subdued compared to a bright red, they are easy to style and perfect for the Fall and Winter seasons. Red tones -- like wine, bordeaux and cabernet -- exude a sense of power, so stand strong and feel great in our new ruby red looks! Feel an extra boost of confidence in pieces like Elsa, Gayle and Stevie.
Feel an extra boost of confidence in ruby red!
Karla paired the Michele dress with a black ankle bootie, simple black clutch, and simple silver jewelry. This is the perfect way to dress up Michele for a casual date night! When the weather gets colder, add a pair of tights and you'll be ready for Winter in minutes.
Feel cool, calm, and collected in a mesmerizing dark green look!
Green exudes balance and keeps you calm and collected!
Jordan paired the Sara jumpsuit with warm brown pumps and a brown suede crossbody bag to complement the dark mallard green jumpsuit perfectly. Let the jumpsuit do the talking and complete the outfit with simple, subtle jewelry pieces. It's the perfect look for day-to-night.
Add luxury to your look with a purple ensemble!
Purple is a color that represents unity and connection. It is also associated with royalty and adds an extra bit of confidence when worn. Shades of purple look beautiful with any and all skin tones and can be styled so many different ways. Create a standout look when pairing purples with darker tones and even add some flair by mixing up the shades of purple with the accessories. Emeline, Devan, and Lisa 2.0 are our favorite purple hued pieces to take you throughout the seasons.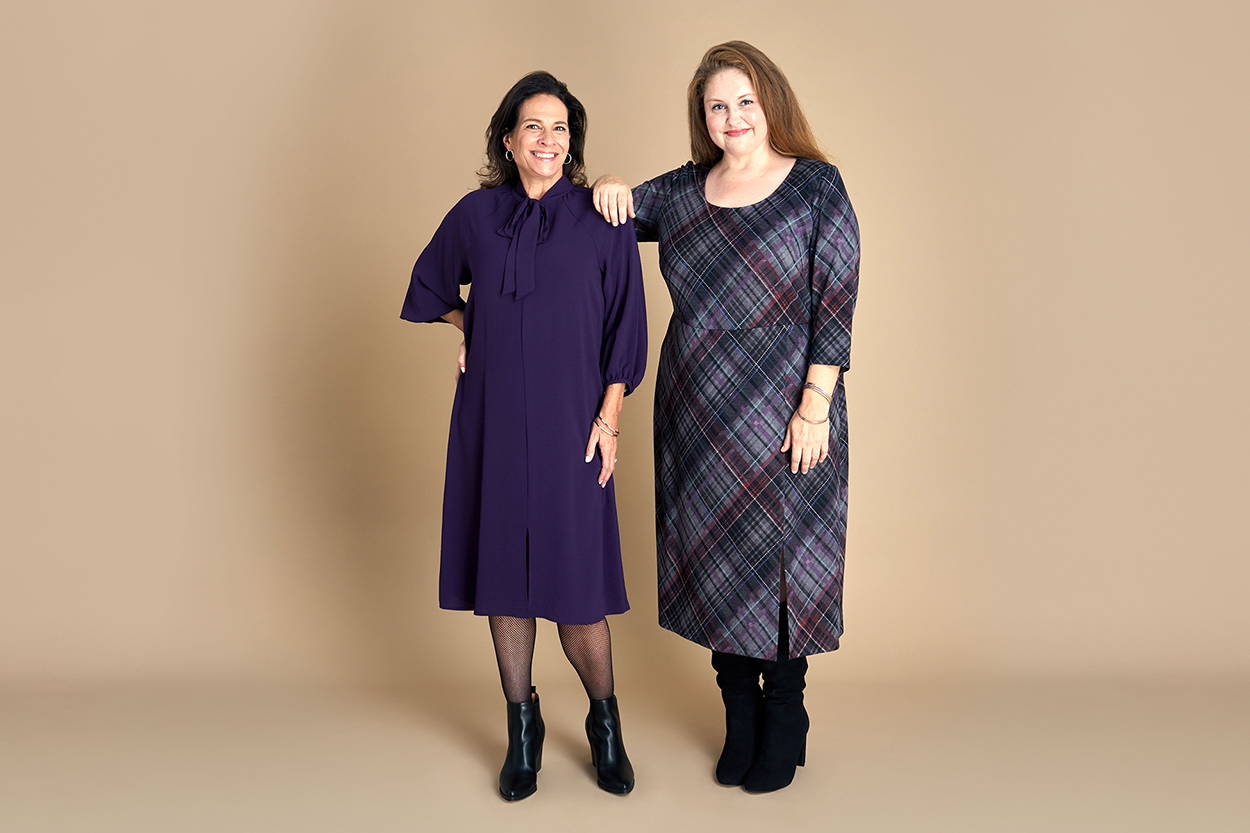 Feel like royalty in shades of purple!
Cindy paired the Emeline dress with fishnet tights, short black booties and modest gold hoop earrings. Adrienne paired Devan with a knee high boot and simple silver bangles. A brunch date with the girls is calling their name!
How do I style jewel tones?
Add color to your wardrobe with jewel toned pieces.
While it may seem complicated, styling jewel tone pieces is easy and can be done in more ways than one! Jewel tone dresses and jumpsuits are just like any other pieces in your wardrobe! What's great is that they match with any metal and pair beautifully with your go-to black or brown shoes. Whether you go simple with dainty accessories or add some flair with a sparkly bag for a night out, you will look and feel your best in jewel toned pieces. Style an outfit perfect for the occasion by staying up to date on all of the dress codes! Read more here to make sure you show up to your next event feeling comfortable and confident.
Styling jewel tones pieces is simple and can be done in more ways than one!
Since jewel tones are generally bold colors, let them make a statement of their own and keep the accessories simple like dainty necklaces, simple hoops or classic bangles. Add on silver, gold or rose gold accessories that are your usual everyday accessories to allow for the dress or jumpsuit to stand out.
2. Take the look from day-to-night
Since jewel tones are so rich in color, they're the perfect color palette to take you from day-to-night. Focus on a structured work tote during the week and a casual crossbody bag for the weekend. Grab your fun and sparkly clutches for nighttime and special occasion events.
It's easy to be intimidated by the thought of wearing such rich and bold colors, but don't overthink it! Jewel tones look great on all skin tones and body shapes. Find the perfect jewel toned silhouette for you using our petite and plus style guides. But before you do that, figure out your body shape here to make sure you're dressing for success!
Check out how we styled our favorite jewel tone pieces
From the office to date night, a fun daytime activity or a special occasion, we have the jewel toned look perfect for you! Shop our new Jewel Collection and fill your wardrobe with pieces for the Fall and Winter season!
But first! Don't forget that you get 2 points for every dollar you spend on ConnectedApparel.com if you're a member of The Connection, our new loyalty program! See how we would style these pieces, and then shop your favorites while also earning rewards! Doesn't get any better than that!
Fill your wardrobe with pieces for the Fall and Winter season!
Lisa 2.0 is a staple silhouette that fits any occasion. In our Jewel Tone Collection, she is featured in an aubergine purple. The beautiful color is truly good on anyone and the silhouette fits just right. Learn a little bit more about this Connected Apparel staple that's been around since 2014 here. From the figure hugging silhouette to the faux wrap detail, Lisa 2.0 is sophisticated and can be worn from desk to dinner or a daytime casual event.
The beautiful color truly looks good on anyone and the silhouette fits just right!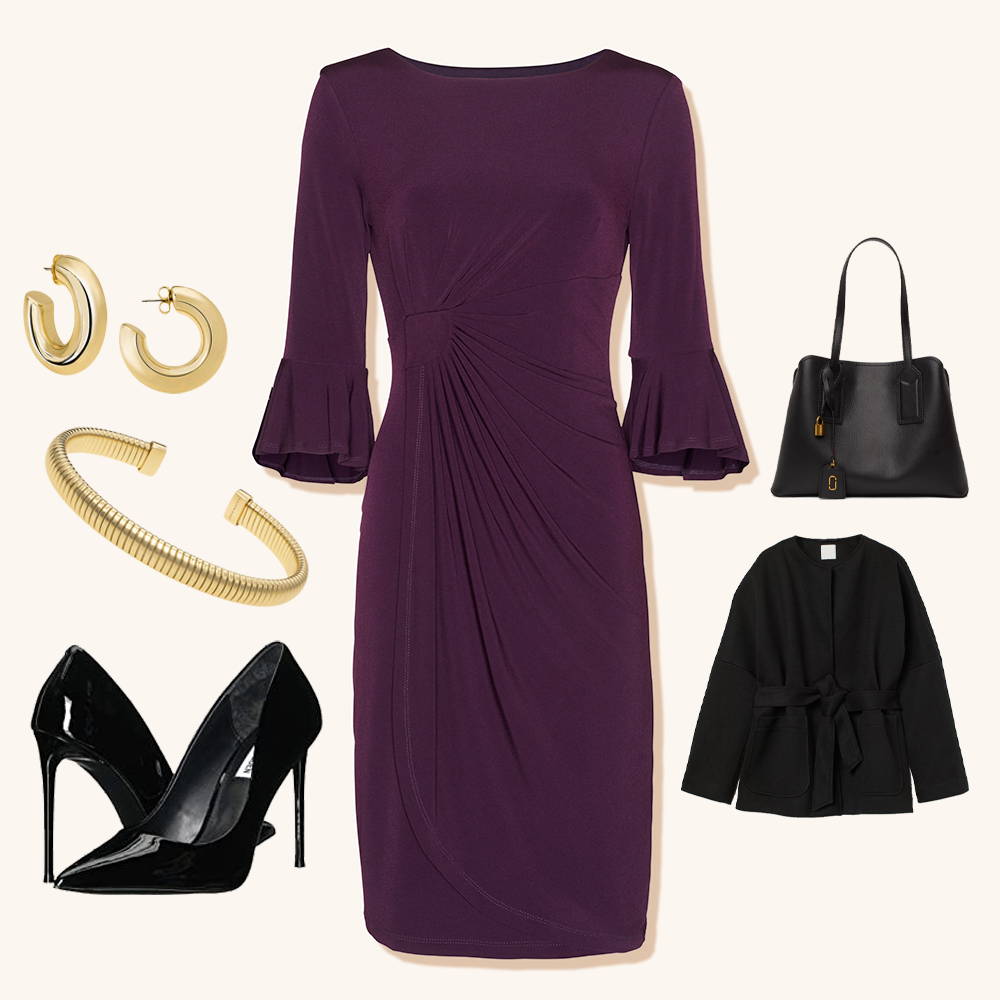 Wear Lisa 2.0 to your 9-5 with a black pump, your favorite work bag, and a coat for those chilly days!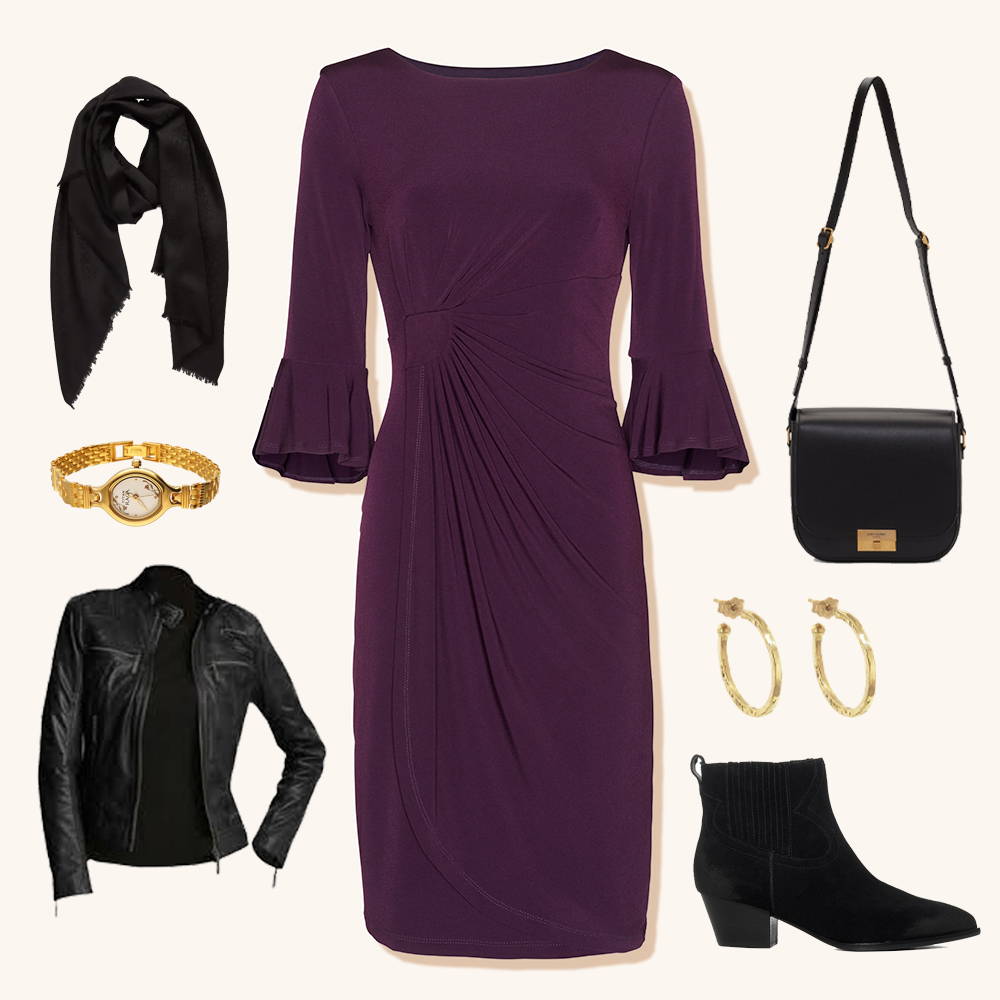 Dress Lisa 2.0 down by pairing her with a bootie, scarf, and a crossbody bag! The perfect look for a Fall daytime activity.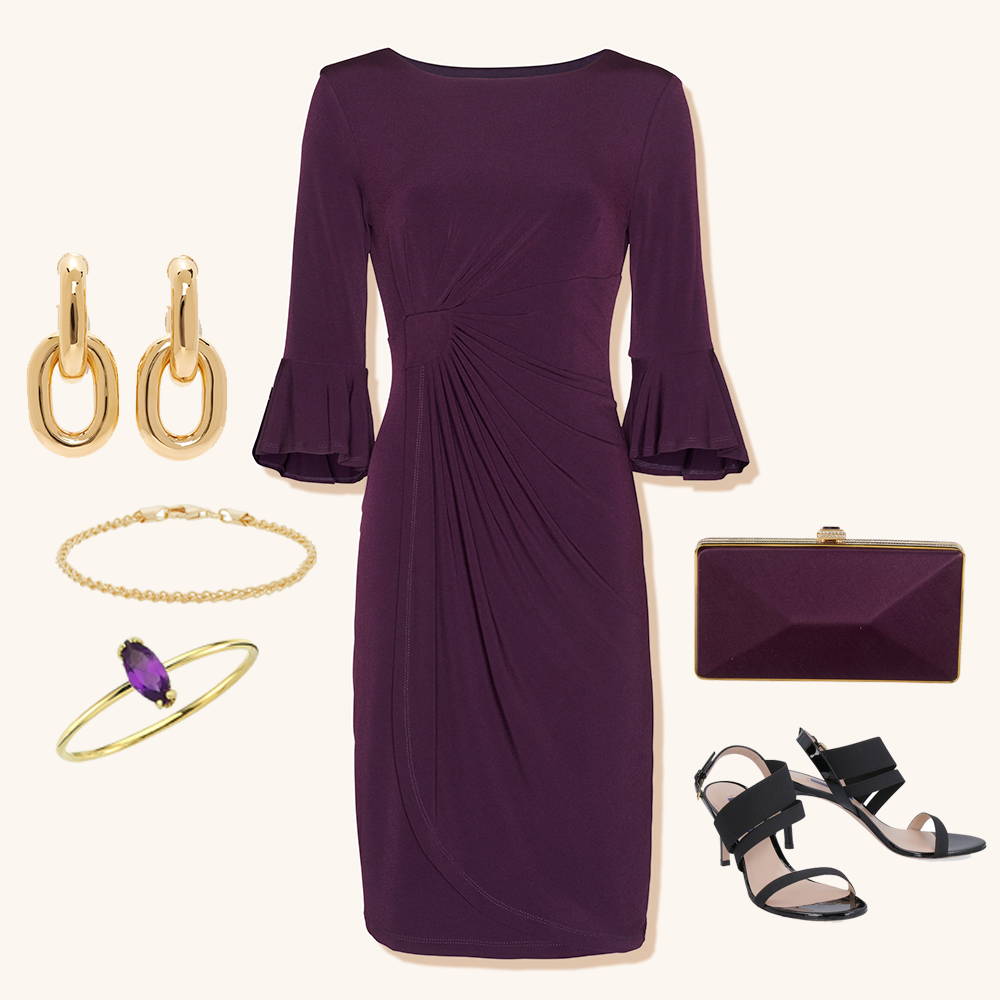 Take Lisa 2.0 on a date night with a strappy heel, statement bag, and some fun jewelry to complete the look.
Sunny 2.0 is the perfect jumpsuit for work and a wedding!
Be the best dressed wedding guest wearing the Sunny 2.0 jumpsuit! The dark mallard green shade is stunning and will guarantee you stand out. Our staple Sunny 2.0 jumpsuit is feminine, flirty, and oh so chic with the v-neck chiffon capelet and wide leg pants that create a figure flattering and elongating look.
This elevated jumpsuit can be worn to work, brunch or a wedding. And if you didn't know, jumpsuits are the perfect outfit option for a wedding because they're chic AND comfy! Read our style guide on how to wear jumpsuits to weddings here. Then shop our collection of jumpsuits perfect for a wedding, or check out the whole Wedding Shop for more options!
Our Sunny 2.0 jumpsuit is feminine, flirty, and oh so chic!
Take Sunny 2.0 to the office by pairing her with a low heel, work bag, and some simple jewelry pieces.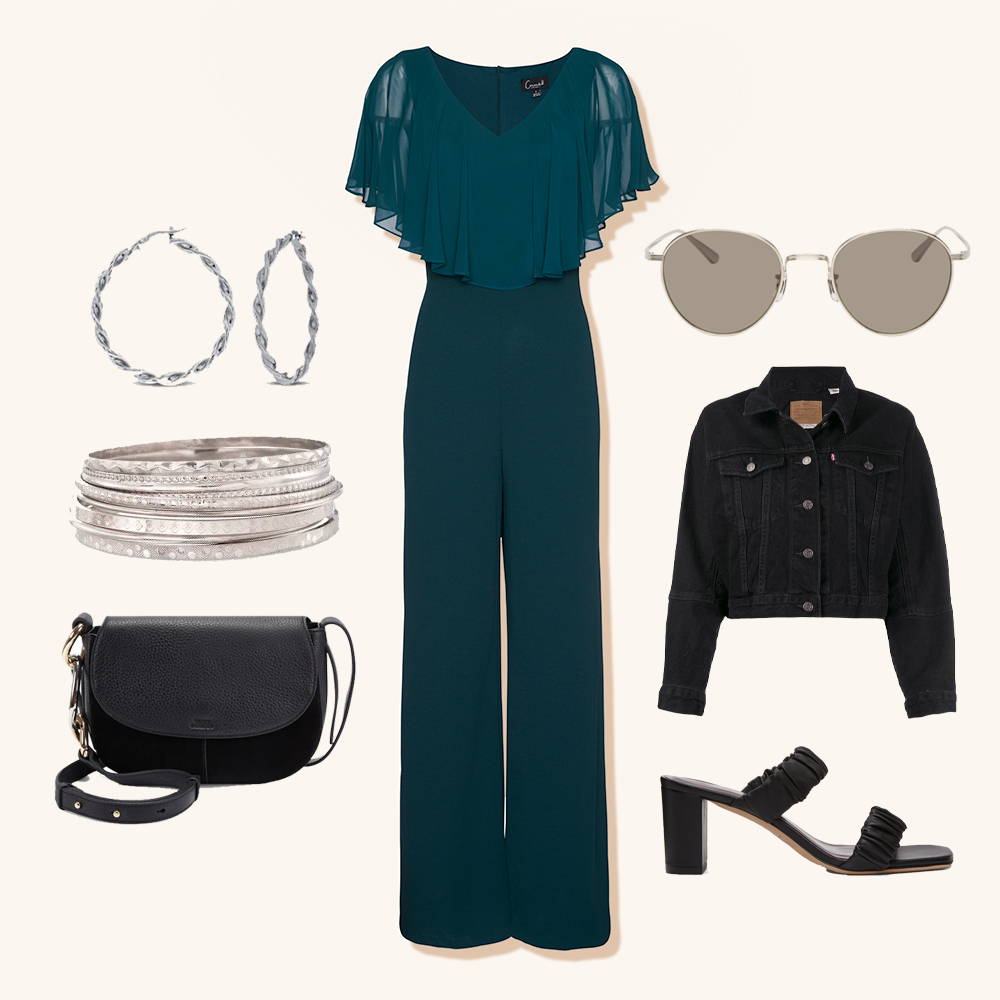 Brunch with the girls calls for the Sunny 2.0 jumpsuit, paired with a block heel, crossbody bag, and some statement accessories.
Dress Sunny 2.0 up and be the best dressed wedding guest! Pair her with a strappy heel, sparkly bag, a shawl and stand out jewelry pieces.
Nora is the most versatile plaid dress!
Plaid with a subtle wine red touch, Nora is the perfect dress for the Fall and Holiday seasons. Nora can be worn more ways than one to make it the perfect outfit for any event. Return to work in Nora and feel comfortable and confident in the office. She'll also be your go-to day to night dress with her three-quarter sleeves that add arm coverage. Plus, her faux pockets add flair and dimension, while the stretch plaid fabric adds texture for a figure-flattering, eye catching look.
Plaid with a subtle ruby red touch!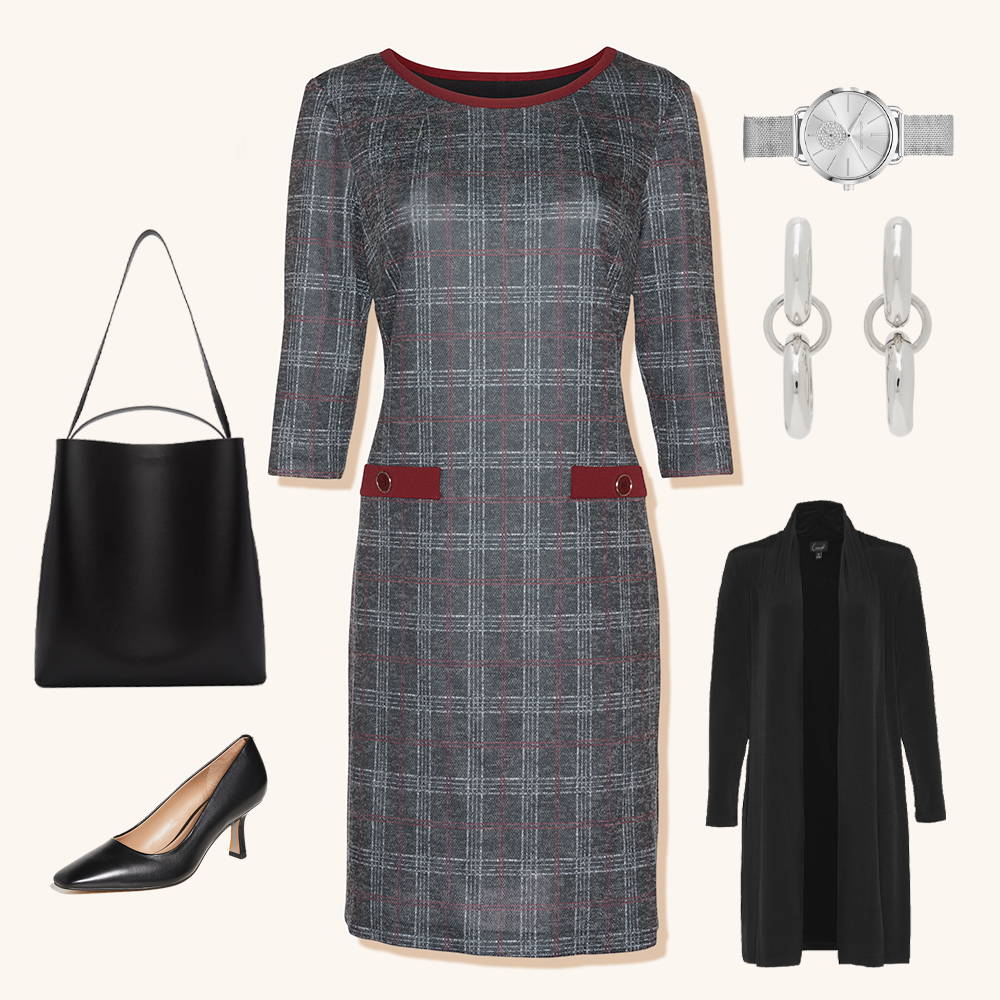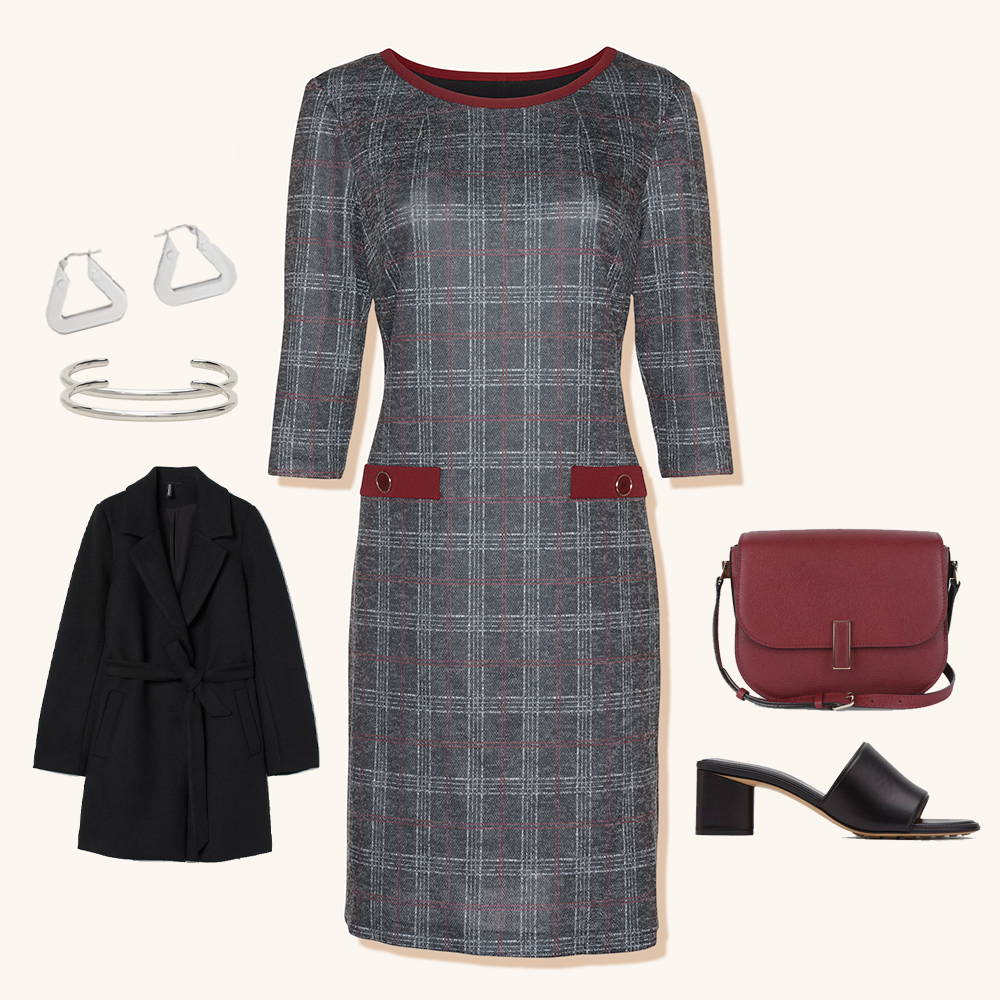 Wear Nora to a dinner date out with a short block heel, crossbody bag, and your go-to jewelry.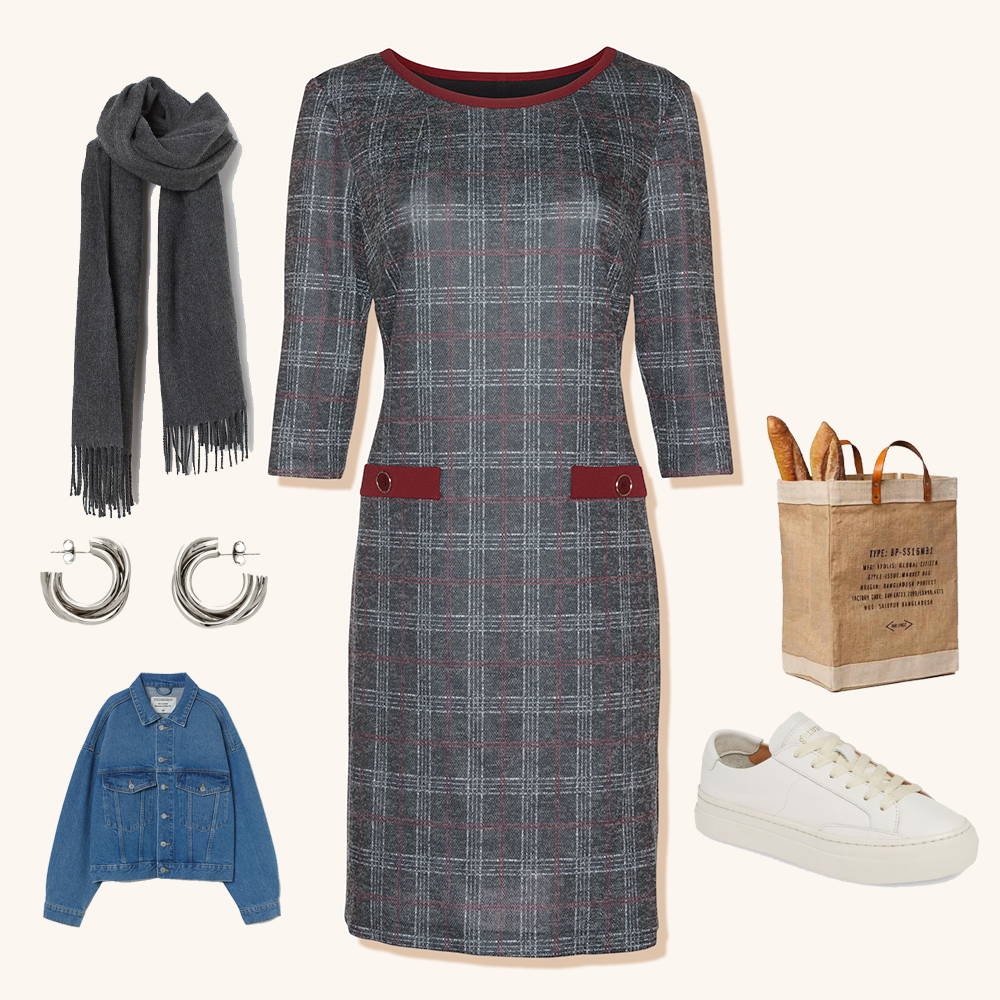 Snuggle up in Nora on a casual weekend day by pairing her with a white sneaker, denim jacket, and a crossbody bag if you decide to leave the house!
Gayle makes a subtle, yet lasting statement!
Gayle is simple and classy featuring a bordeaux red color and flirty butterfly sleeves. She can be worn to a work luncheon, to a date night and even a special occasion. From the comfortable stretch jersey material to the bodycon silhouette and the chiffon butterfly sleeves, you are sure to feel confident in Gayle! Shop our other statement sleeve styles here.
Wear Gayle to your next event and make a statement without saying a word!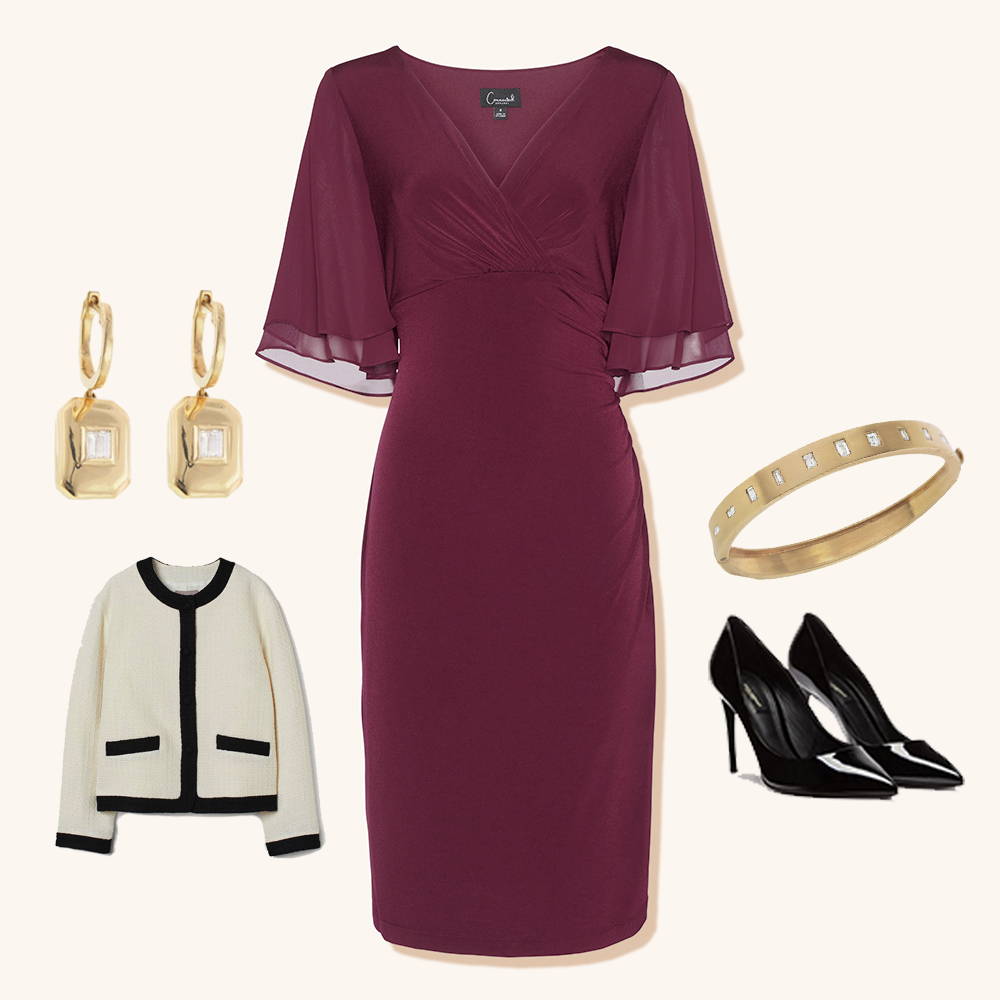 Wear Gayle to your next luncheon by pairing her with a pointed heel, simple bag, and simple gold accessories.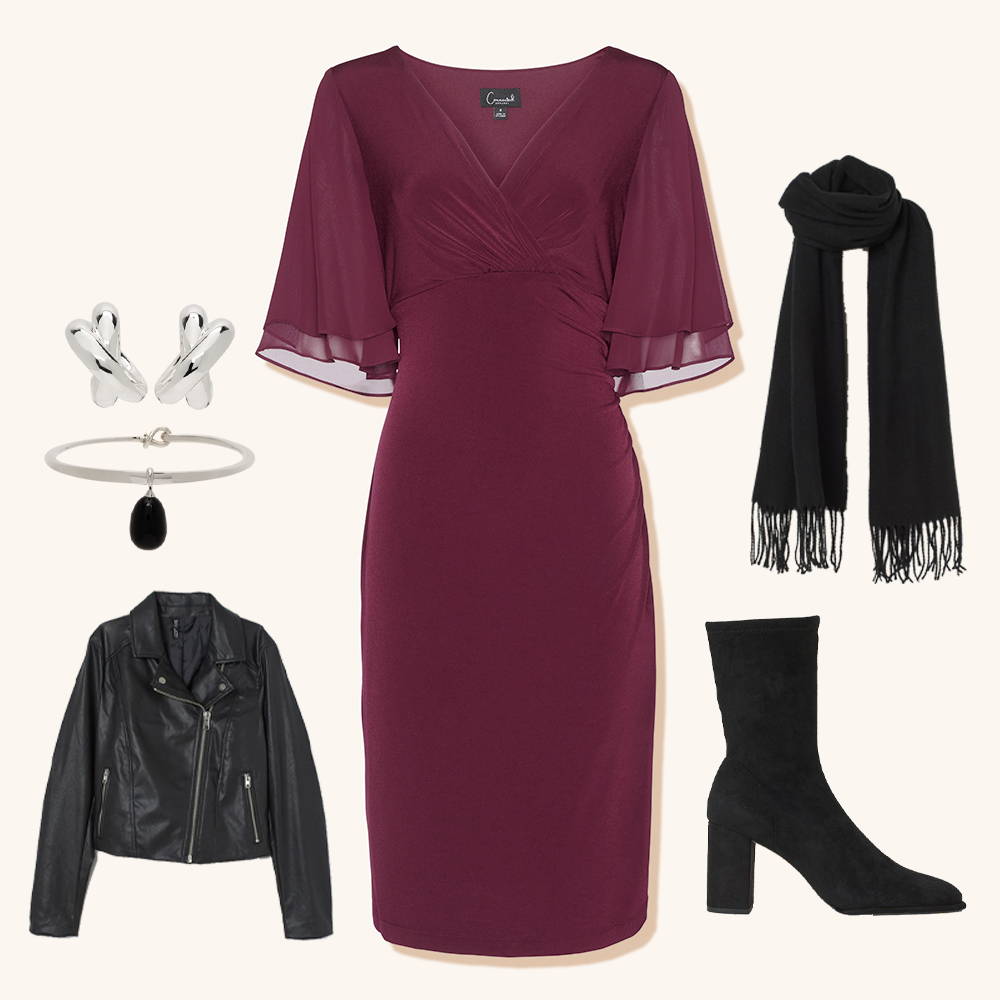 Wear Gayle to a date night with a stacked bootie, a fun statement bag, and simple jewelry. Bring a leather jacket just in case it gets cold!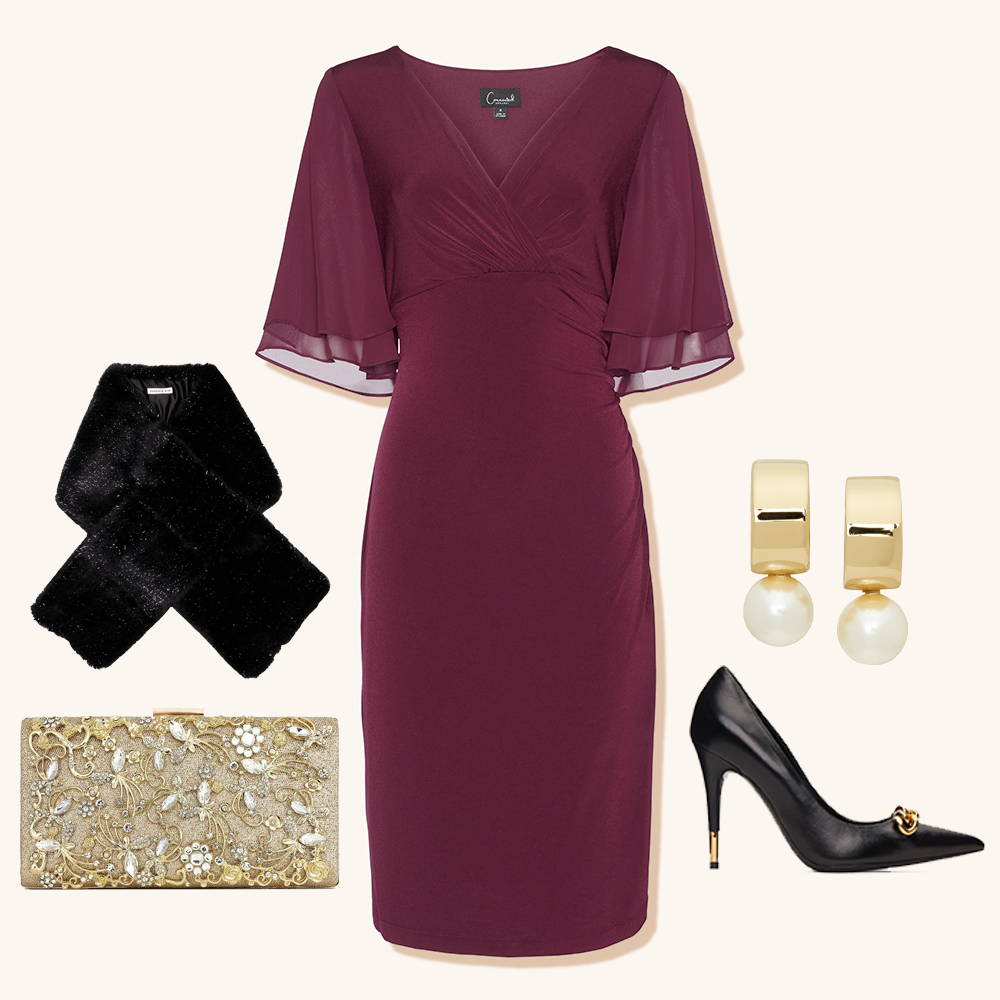 Dress Gayle up by adding bold jewelry pieces, a sparkly bag, and a matching heel. Add a shawl on top to keep you warm throughout the night.
Check out how we styled our favorite jewel tone pieces!
From ruby reds to dark greens and shades of purples, our Jewel Collection will take you from Fall and into the Holidays feeling classy and confident. Plus, these styles are budget friendly and are all under $100! And did you know that you now have the option to buy now and pay later with ShopPay and AfterPay?
Style jewel toned pieces for any and all occasions with these few simple tips! If you liked these style tips, make sure you sign up for our newsletter! We'll even notify you of new products and special promotions.
Leave a comment