Behind the Dress: Macie, Our Favorite Maxi Dress for the Summer
Summer is here and we are more than ready for some sun. We're continuing our Behind the Dress Series with the perfect summer dress to beat the heat: The Macie Maxi Dress!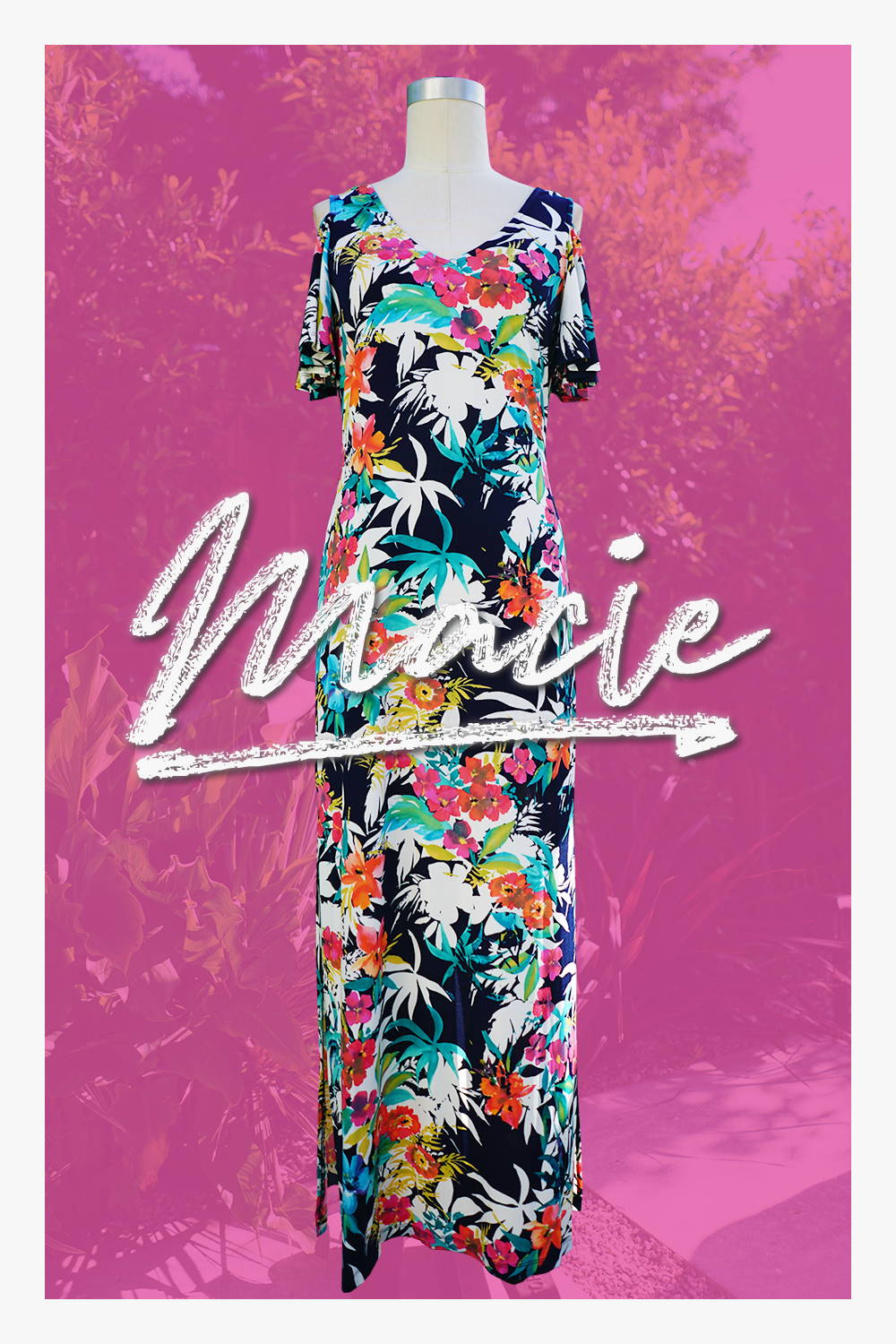 Macie comes in trending patterns from florals to botanicals prints and is the maxi dress you'll be reaching for all summer long. Whether you're going out to brunch with friends, taking a much needed beach day, or heading to a family barbeque, Macie is a maxi dress for every occasion.
We sat down with the woman behind the dress, Shu (pronounced Sue), who you may remember from our Behind the Dress Series interview with her about the perfect flowy floral dress,Carly. You can check out that post to learn more about the knee length dress and how Shu became a patternmaker.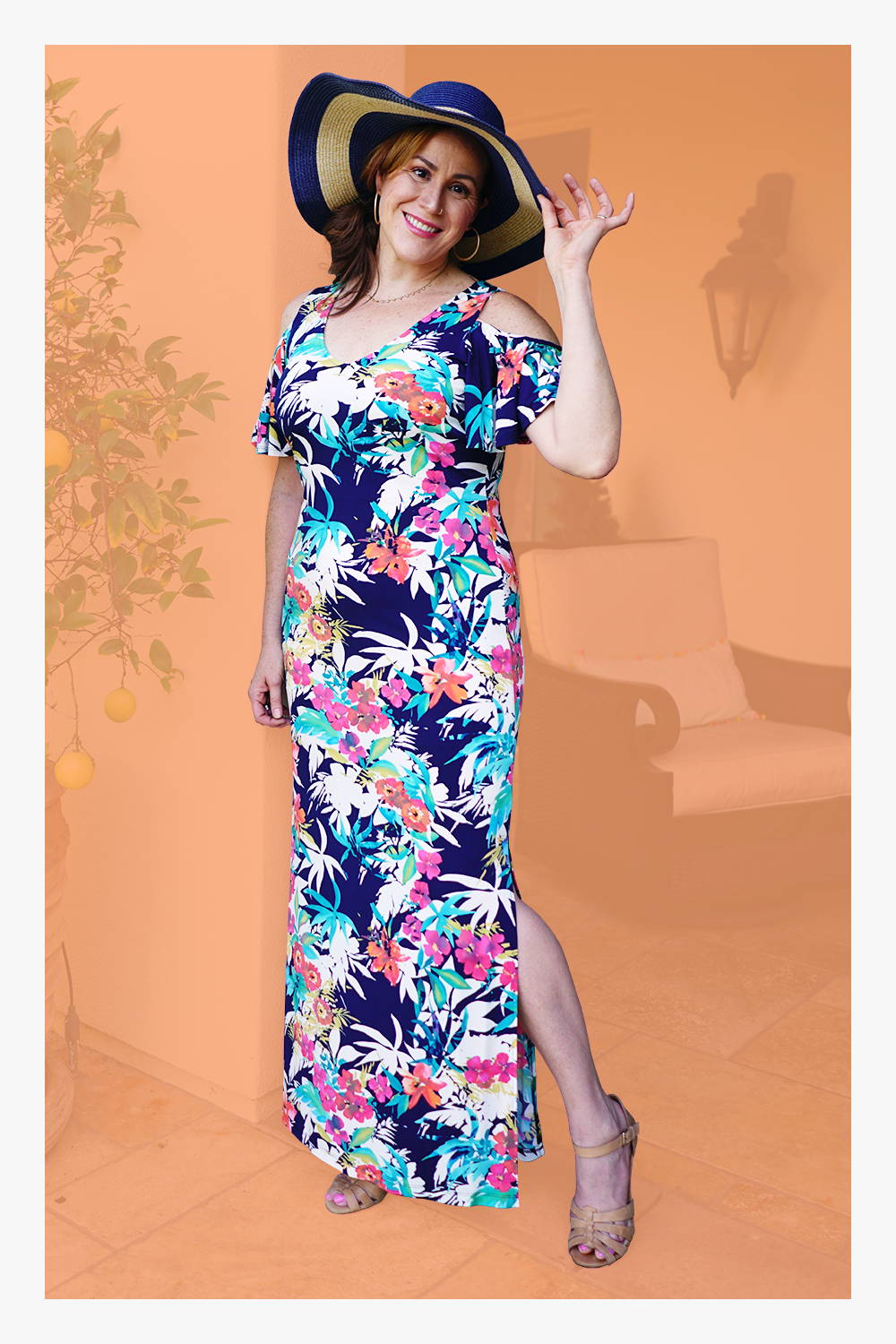 Shu started making the pattern for the Macie Maxi Dress in 2018 and has been perfecting this cold shoulder floral dress ever since.
"The cold shoulder is critical because of the fullness of the ruching," Shu says. "We don't want to open it up too much, so we take a lot of care in controlling the binding, allowing the sleeve to lay beautifully on the upper arm."
While there's a lot to love about this day to night dress, Shu's favorite is its cold shoulder detailing. Shu says, "It shows off a sexy part of your shoulder and the perfect amount of skin. Just a little, not too much."
"[The cold-shoulder detail" shows off a sexy part of your shoulder and the perfect amount of skin. Just a little, not too much."
- Shu tells us her favorite part of the Macie maxi dress
Easy fitting, wrinkle free and endlessly versatile, the Macie Dress is perfect for any summer outing, from day to night. In addition to the cold shoulder, this long dress has slits on both sides, making it easy to walk in—or dance!—wherever you go.
We asked how Shu would recommend you style Macie, and here's what she had to say: "Add a hat for a summer day out, wear it with sandals as a beach dress or pair the dress with some heels and dangly earrings for a date night look!"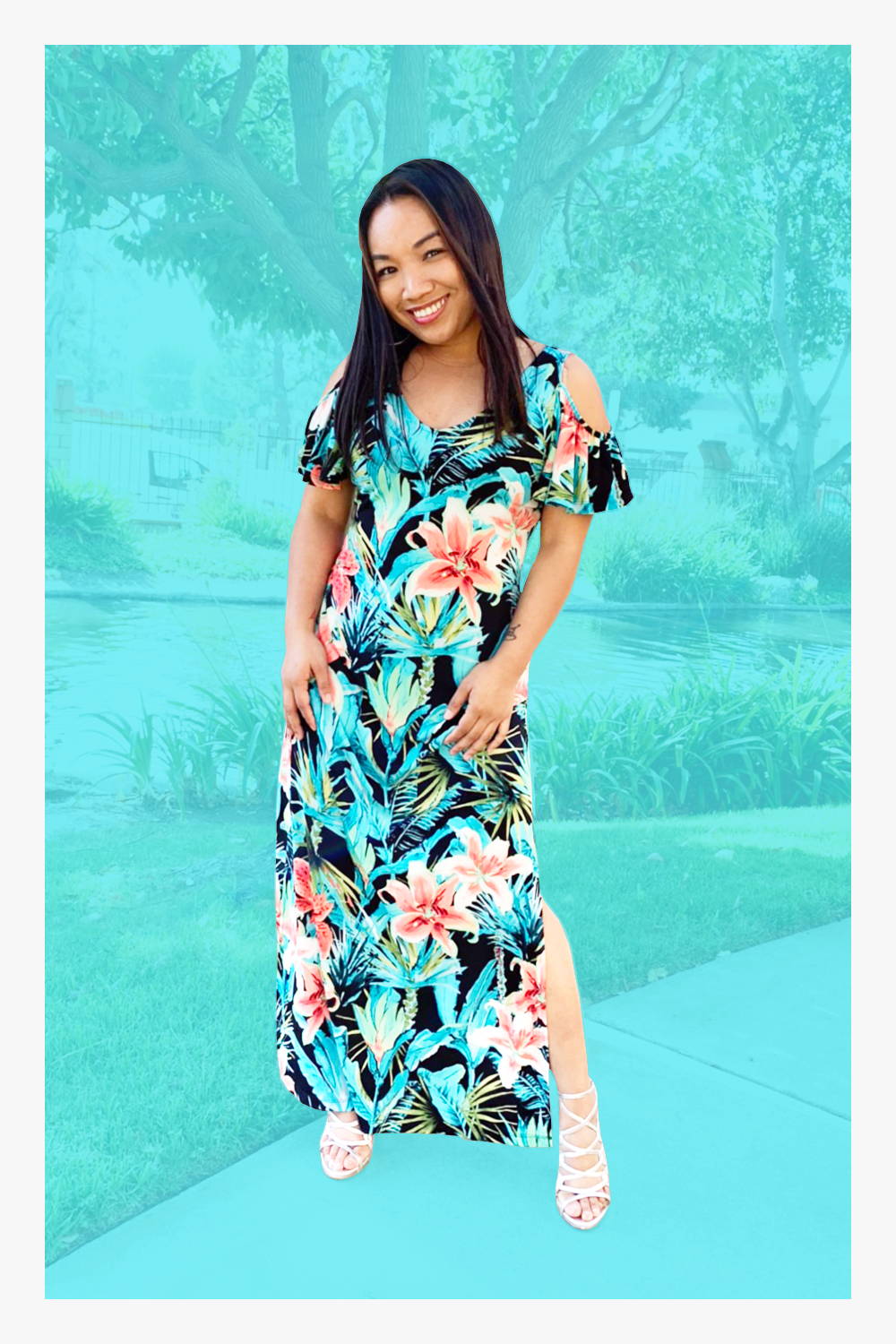 Last we spoke, Shu filled us in on her newest obsession: pickleball. But since we've all been quarantining at home the past few months, we wanted to know what indoor activities Shu was up to. "I've been making alterations to my own shirts and dresses," she told us. When asked what her go-to quarantine outfit was, Shu said that she liked putting on a comfy dress every day.
"Dressing up lifts your energy and helps you look at the bright side."
- Shu on how she's quarantining at home
Now that we're back at work, what's Shu up to on her off time? She's getting ready to play pickleball, her favorite summertime activity and is currently watching the Voice and World of Dance. "JLo is so cool. I love all the dresses the dancers wear!" We couldn't agree more.

Whether you're looking for the perfect trendy maxi dress or are in need of other cute summer dresses, we have the perfect outfit for you!


2 comments
Love the Macie Dress, been looking for months for a dress to wear to my daughters Beach Wedding in Florida. Very nice quality!
I bought the Macie floral print cold shoulder maxi dress and I am glad I did! The fit is perfect and forgiving. I am almost 5'8" and it is quite long but it was perfect with my two inch wedge sandals. I wore it when I went with my daughter to look for her perfect wedding gown. Ir was just the perfect outfit.
Maria Thomas
July 07, 2020
Leave a comment