Meet Maggie: Our Favorite Dress With Pockets
What's better than a Connected Apparel dress? A Connected Apparel dress WITH POCKETS!
From work wear to casual wear to even special occasion styles, a dress with pockets is a gal's best friend! Pockets allow the freedom to not carry a purse or bag, but still be able to hang on to your lipstick, keys and phone. That's why it's no secret Maggie is one of Connected Apparel's best selling dresses.
But there's more! Maggie's fit & flare silhouette makes for a figure-flattering dress on women of all shapes & sizes. And the variety of sleeve lengths means there's a Maggie dress for everyone.
5 Reasons Why Maggie is One of Our Favorite Dresses!
Pockets, pockets, pockets!
Selection of different sleeve lengths including sleeveless, short sleeves, elbow sleeves and three-quarter sleeves if you prefer more arm coverage.
Its fit & flare silhouette is flattering on all body types.
Styles are available in Regular, Petite and Plus.
Can easily dress up or down, making it the perfect dress to lounge in, work in, socialize in, run errands in and more!
Not only is Maggie stylish, flattering and a must-have in every woman's closet; Maggie is also affordable!
Here are a couple of our favorite Maggie styles starting as low as $29.99:
MAGGIE OLIVE KNIT SWEATER DRESS
Kanisha is 5' 5" and wearing size 18W.
MAGGIE FIT & FLARE ABSTRACT PRINT SHORT SLEEVE DRESS
Terri is 5' 7" and wearing size 8.
MAGGIE CHEVRON PRINT SLEEVELESS DRESS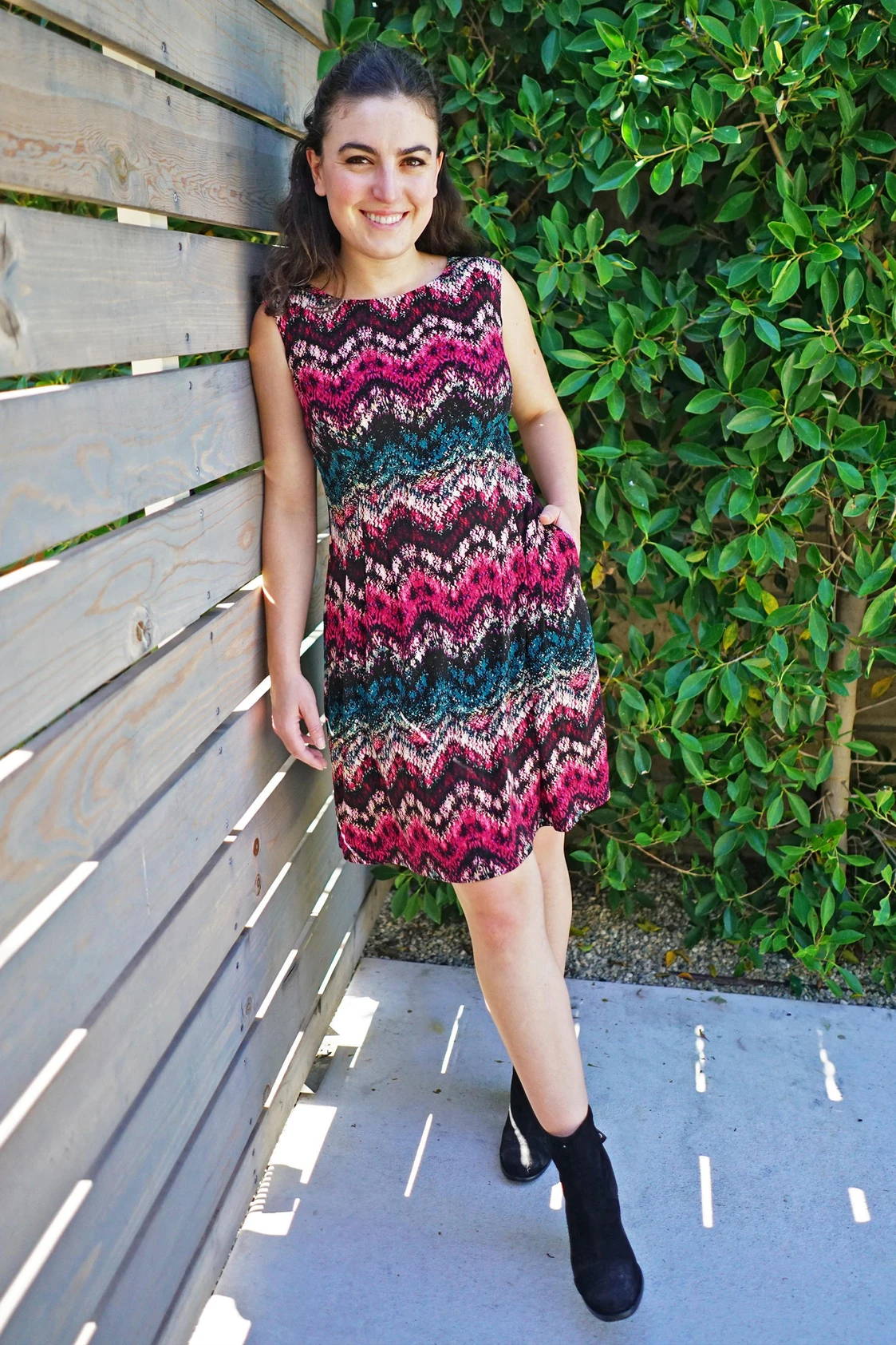 Leanna is 5' 2" and wearing size 4P.
MAGGIE ABSTRACT STRIPE KNEE LENGTH DRESS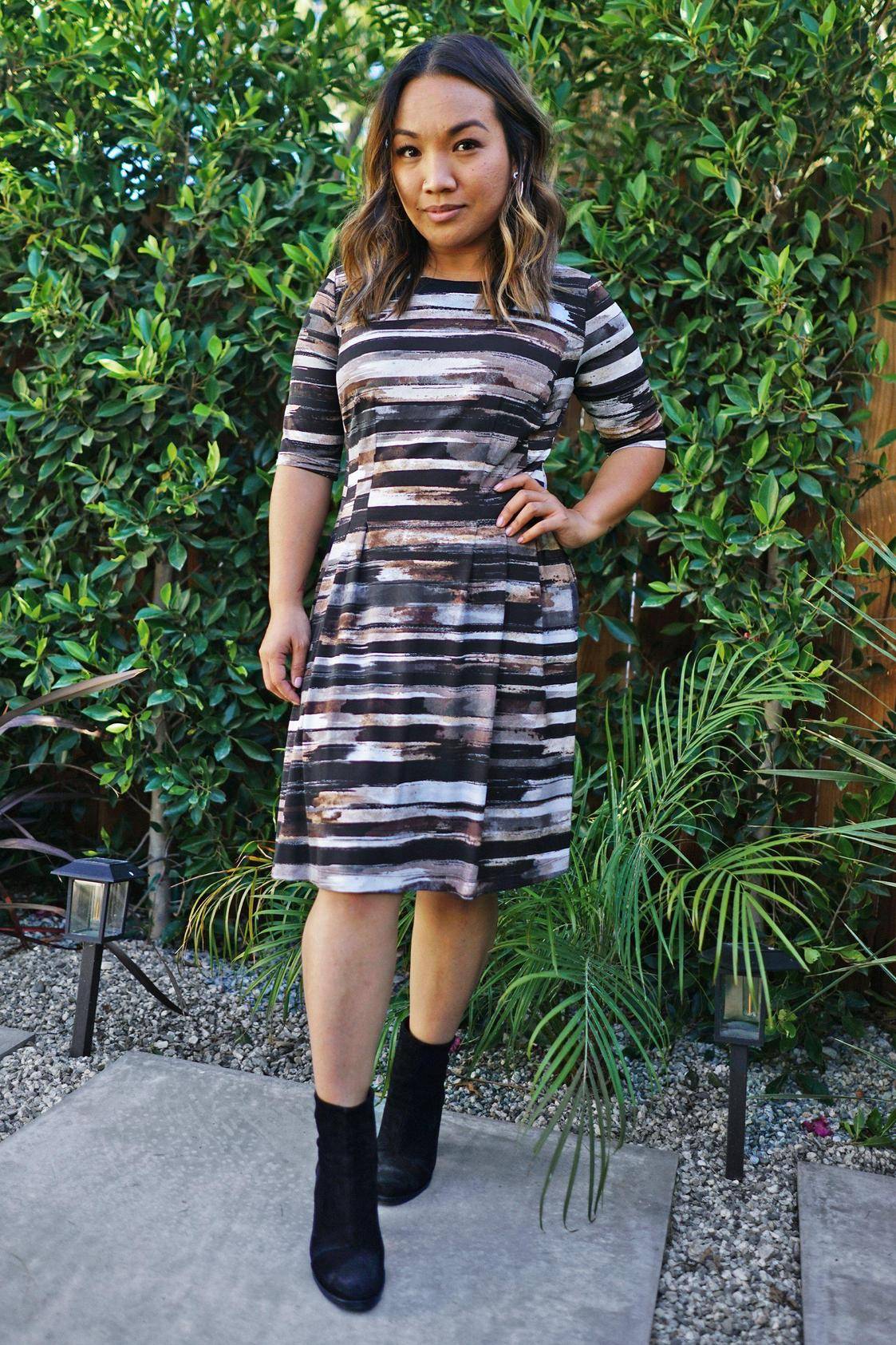 Camille is 5' and wearing size 4P.
Leave your purse at home and hop Maggie and other affordable styles with pockets!
Leave a comment