Behind the Scenes: Up Close & Personal With CA Plus Size Fit Model Adrienne
At Connected Apparel we strongly believe in creating a deeper connection with our customers through fashion. And we feel there's no better way to create unity than by introducing you to the women who work behind the scenes. If it weren't for them, we couldn't bring you Connected Apparel women's dresses and jumpsuits that are high quality, comfortable and affordable.
Now some of you may have noticed there's a new face all over the site...that's Adrienne Smith! And we're excited to introduce you to her. Adrienne is our plus size fit model and she's beautiful, warm and kind both inside and out. We think you'll quickly realize this once you've read our recent interview with her.
5 random facts
about Adrienne
Nickname: Adrie
Born and raised in Los Angeles, California
Virgo
Proud Auntie since 2004!!
I can sing a mean harmony!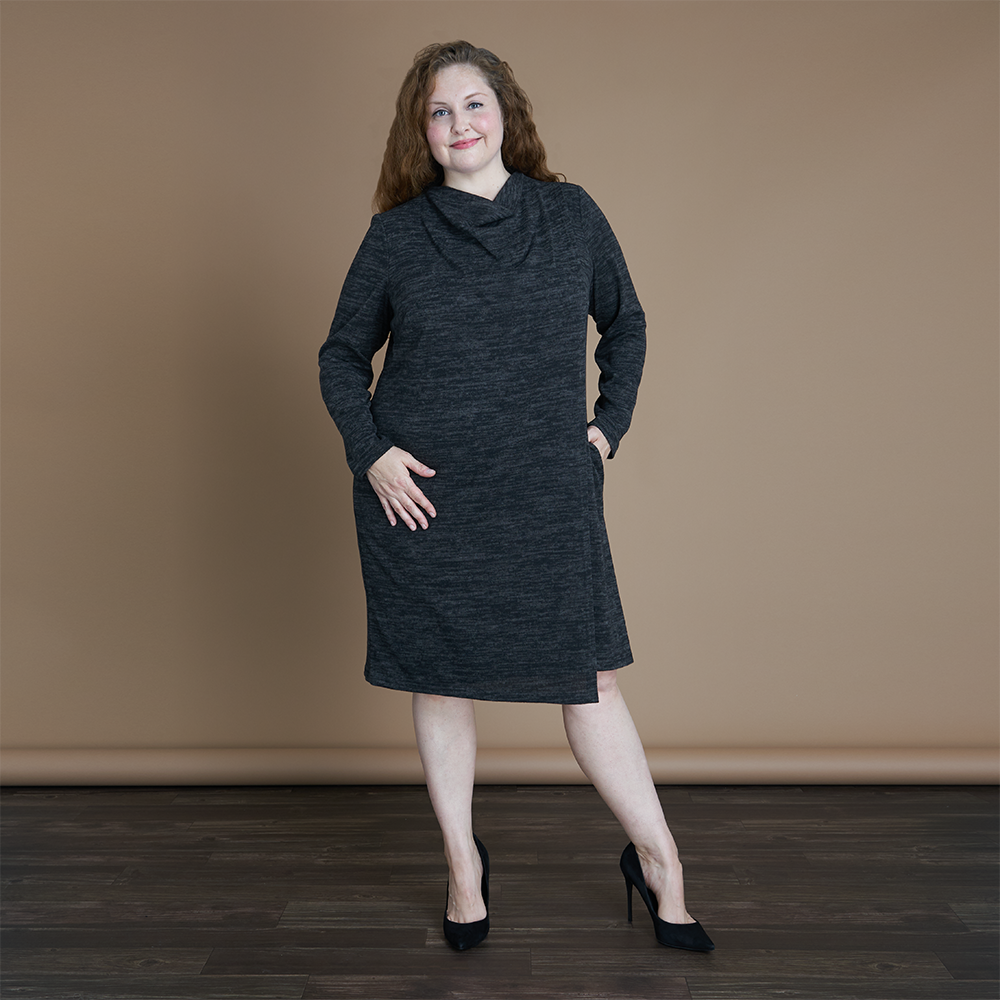 When did the idea of you being a "plus size model" come into your life?
How did you feel about being a "plus size model"?
I was pursuing acting before this and had no idea fit models even existed. I guess I just thought clothes were fit on mannequins...I had no clue! It started 12 years ago through serendipity. My then acting manager shared my headshot with my (current) fit modeling agents. After seeing my photo they wanted to meet...so I went in, had the right measurements, and started working right away.
I was self-conscious at first and wasn't sure I was up for it. But everything happened so fast....I was working full-time within a year, fitting all manner of clothing, from Mom and Pop companies to global fashion brands. I saw that beyond my body, I could be a voice for the customer. I learned a whole new "tech" language, read reviews, memorized industry standards and measurements, and asked questions.
Fit modeling came into my life when I needed it most; it's been fulfilling, exciting, lucrative, and my saving grace.
How long have you been a fit model for Connected Apparel?
I've been with Connected for 7 years now. Wow!
I stepped in after the sudden and tragic passing of Linda Dee. She was the fit model for some of Connected's most beloved and iconic dresses and her memory lives on in them.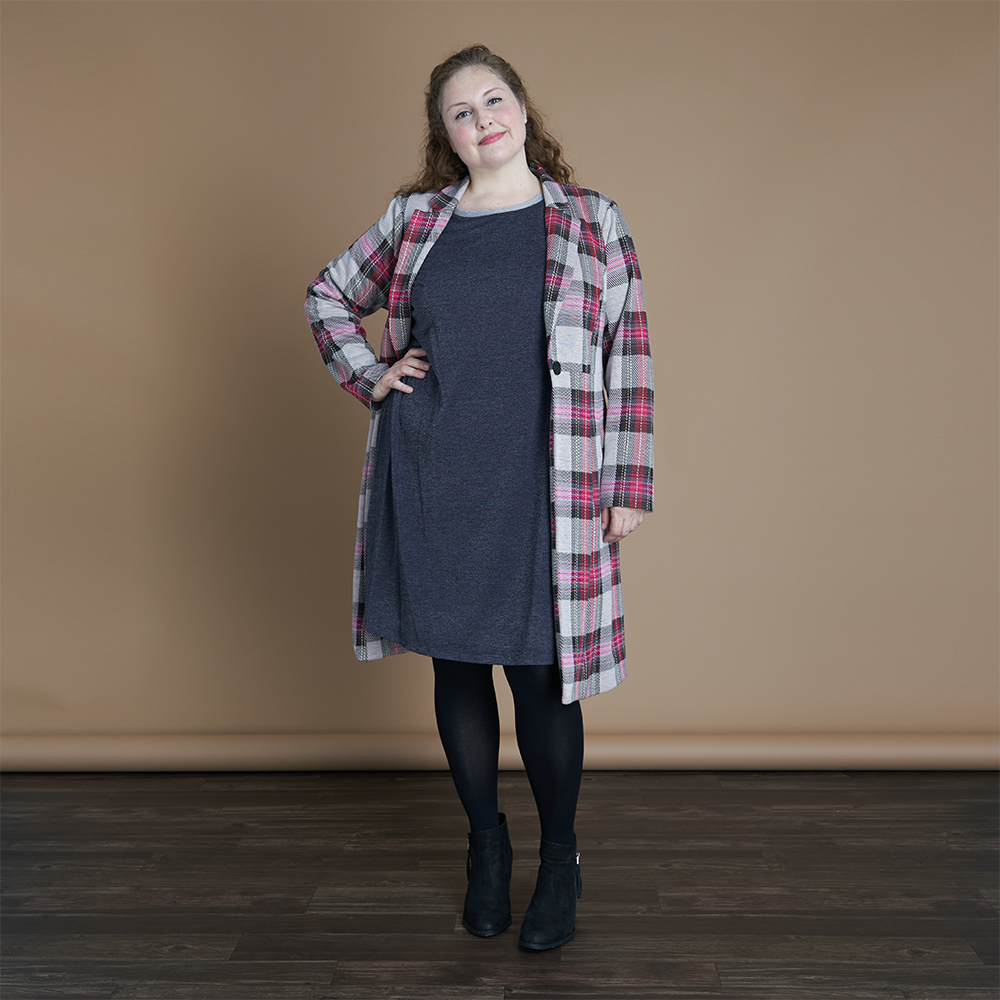 What do you look for when fitting for our plus sizes dresses? What about our plus size jumpsuits?
[During fittings,] I look at fit, silhouette, balance, comfort, and wearability. I pretty much want it all!
Just basic product testing goes a long way too; can I bend, drive, sit? What's this scratchy thing and can the zipper be longer? Is it falling back or riding up when I walk? There's a lot to it and we care about getting it right!
What do you love about CA?
Both from a working perspective but also from a style perspective. Is there anything specific you would call out about our dresses and jumpsuits that we do better than others?
There's a genuine camaraderie at Connected.
I was immediately welcomed into the family fold. It's a very collaborative process and it's no wonder people don't leave here! The combined experience and expertise is beyond impressive, and trickles into everything; from design and pattern-making, to production and sewing and beyond. Add to that the quality fabrics and workmanship, thoughtful details and well-placed style lines and you've got something special.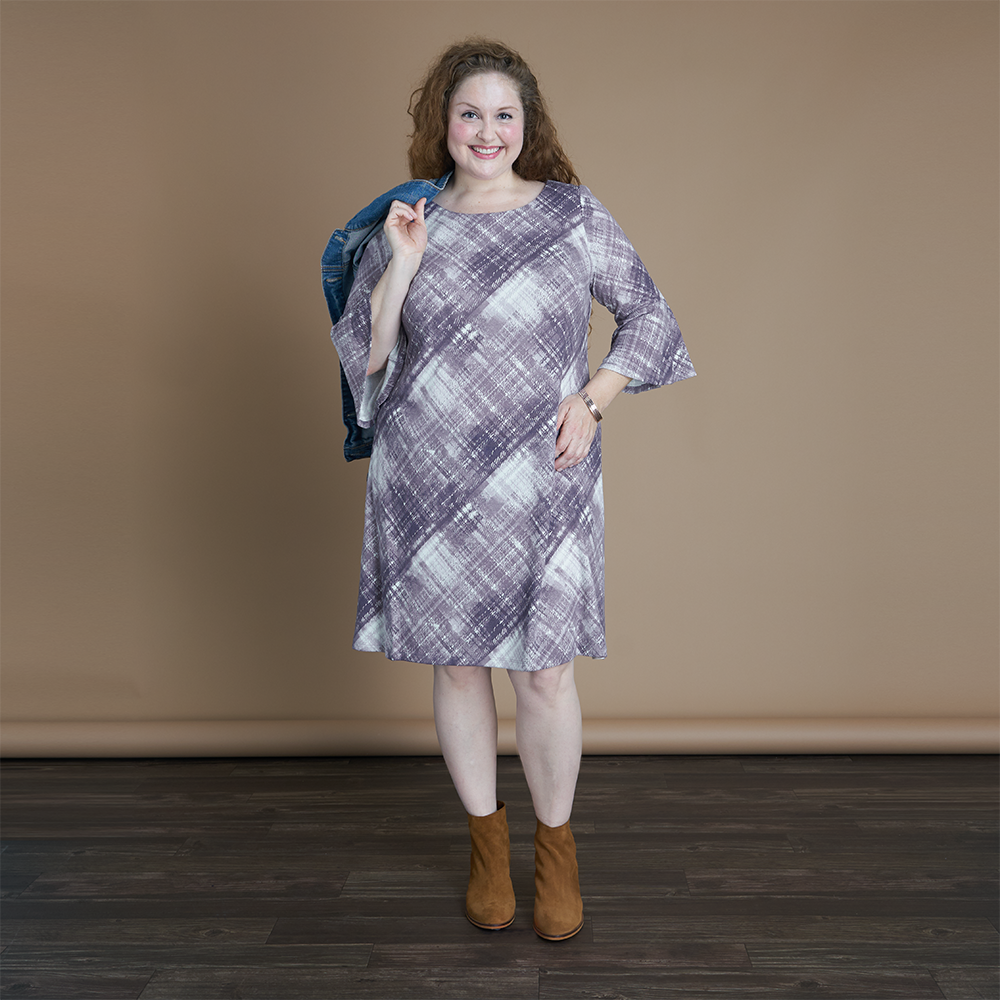 Where do you find inspiration? What is your go-to hem length and silhouette?
California Casual, easy breezy.
I'm a jeans and t-shirt kinda girl mostly, but it's maxi dresses and flip flops for weekend road trips and Farmer's Markets, and wrap dresses that hit just below the knee for nights out. Working in fashion I find great inspiration all around; from the mood boards and fabric swatches to the bustling hallways and lunchrooms. It's chock-full of life and creativity and I find that so inspiring. Plus-size bloggers are also a great resource for styling and trends.
If you could choose your favorite 3 Connected Apparel dresses (or jumpsuits), which would you pick and why?
The Lisa Dress. Any version. All day, every day.
I love that it's form-fitting and sexy, travels well, and never goes out of style.
The Grace Sequin Lace dress really finds your curves, is incredibly comfy, and has just the right amount of sparkle to put a little extra pep in your step. The Uptown Flax Foil Printed jumpsuit is eye-catching and drapes beautifully. The belt is a nice finishing touch.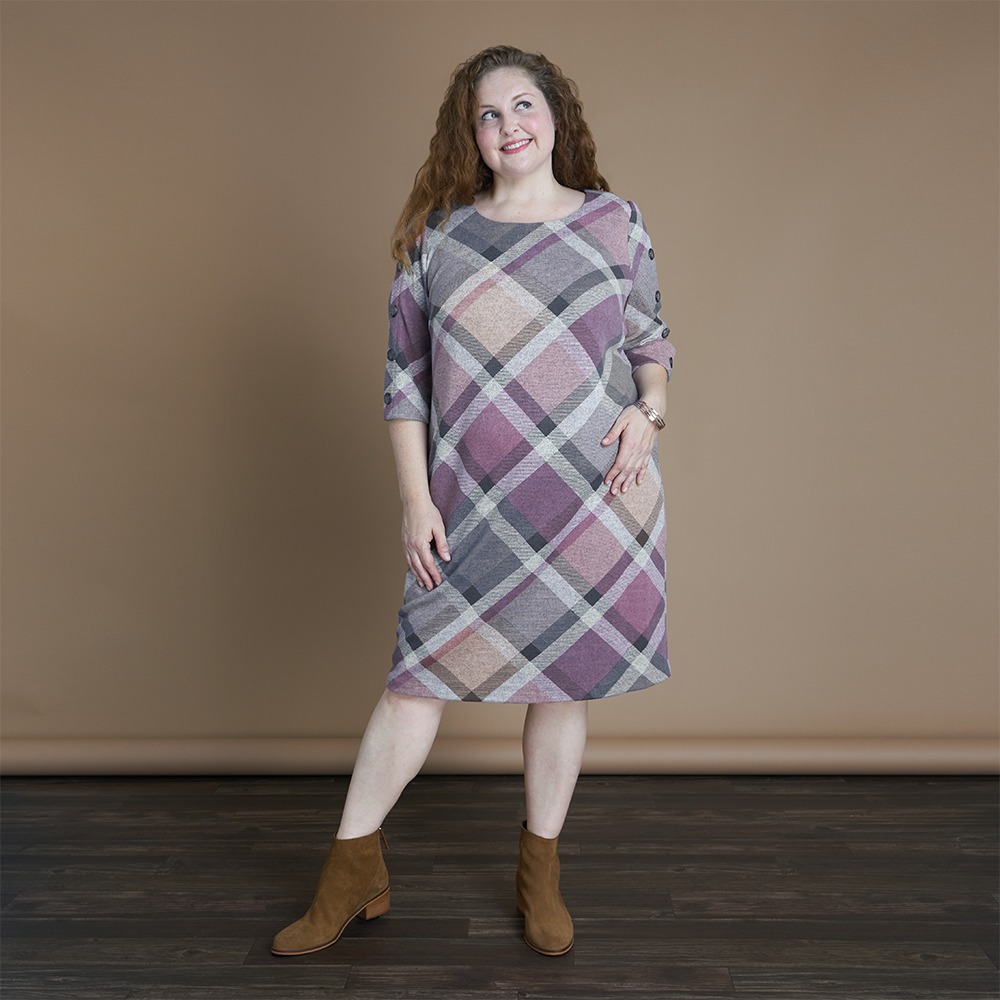 From your charisma to your bubbliness, it's obvious to see how comfortable & proud Adrienne is to be in Adrienne's skin. What's one thought/affirmation/perspective of self-love that you give yourself that might inspire other plus size women to be comfortable & confident in their bodies as well?
Thank you! My whole world and body image changed virtually overnight when I started fitting. The fashion industry had embraced me just the way I was.
Wait, really? Why couldn't I do that for myself? Nothing about my body had changed....I still had all the same imperfections, I was still the same "me". I realized how arbitrary these beauty standards are and that a simple shift in my attitude and a newfound appreciation could go a long way. I made that choice and haven't looked back.
Whether you're petite size, regular or plus size, we hope you feel more connected to our dressmaking process! And if you're in need of some help figuring out what size is best for you, be sure to check out our quick how-to video on taking your measurements. You can also visit our size guide here.
Leave a comment