Style Guide: How to Dress for Date Night
From nerve-racking first dates to an outing with your longtime partner, find date night dresses for the occasion!
With dressing for anything, the first rule of thumb is to match the formality of wherever you are headed! For a date, you want to also make sure you are comfortable, confident and that your outfit perfectly reflects who you are. Ease stress and worry by knowing what you are going to wear for your next date. And even better, we are here to help! From a simple elegant evening dress to a casual date night outfit, we picked out our top date night dresses and put together some outfit inspiration.
Top 4 Tips on Dressing for a Date
When you're dealing with first-date nerves, the last thing on your list of stressors should be your outfit.
Comfort is key: Pick a date night outfit that not only looks great but also makes you feel great.
Know the location: Do some research on where you are going so your evening outfit is styled according to the vibe of the venue.
Check the weather: If it is going to be hot, don't wear something that might make your nervous sweats worse, and if it is cold, bring an added layer for your evening outfit!
Don't wait until the last minute: Planning your date night outfit ahead will ease stress and won't result in the contents of your closet being spread across your room.
Coffee & Pastries Casual Date Outfit
Nothing sparks romance like a soul-searching conversation.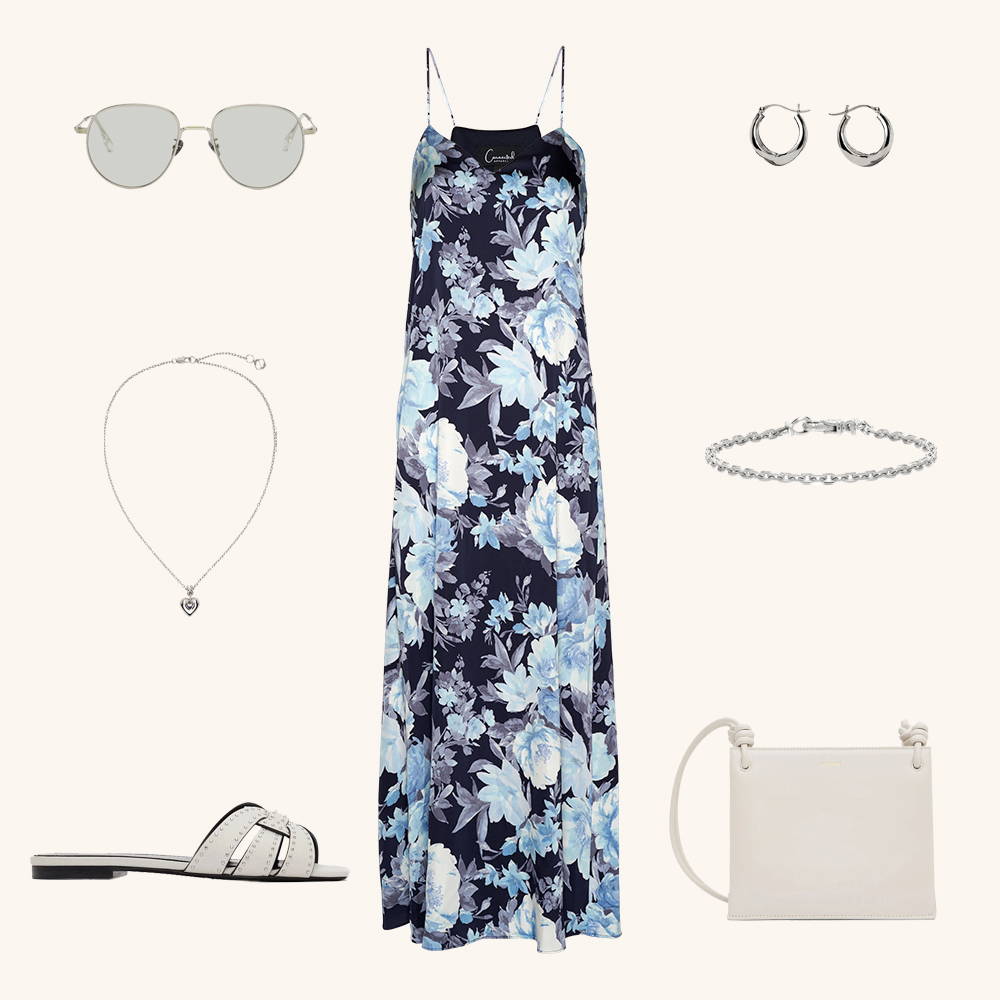 The Kelly floral maxi dress is the perfect effortlessly chic look! Pair with a white crossbody bag and flat white sandals for a clean and simple look.
For the more personal dater, coffee and pastries is an intimate affair, where casual date night outfits are perhaps the most important. You're going to find yourself in a more up-close-and-personal encounter, and your outfit should be so comfortably cute that it's the last thing on your mind - and the first thing on theirs. Choose a daytime appropriate style that shows you woke up in the morning on the right side of the bed!
Daytime Casual Date Outfit
A daytime date requires "casual comfort."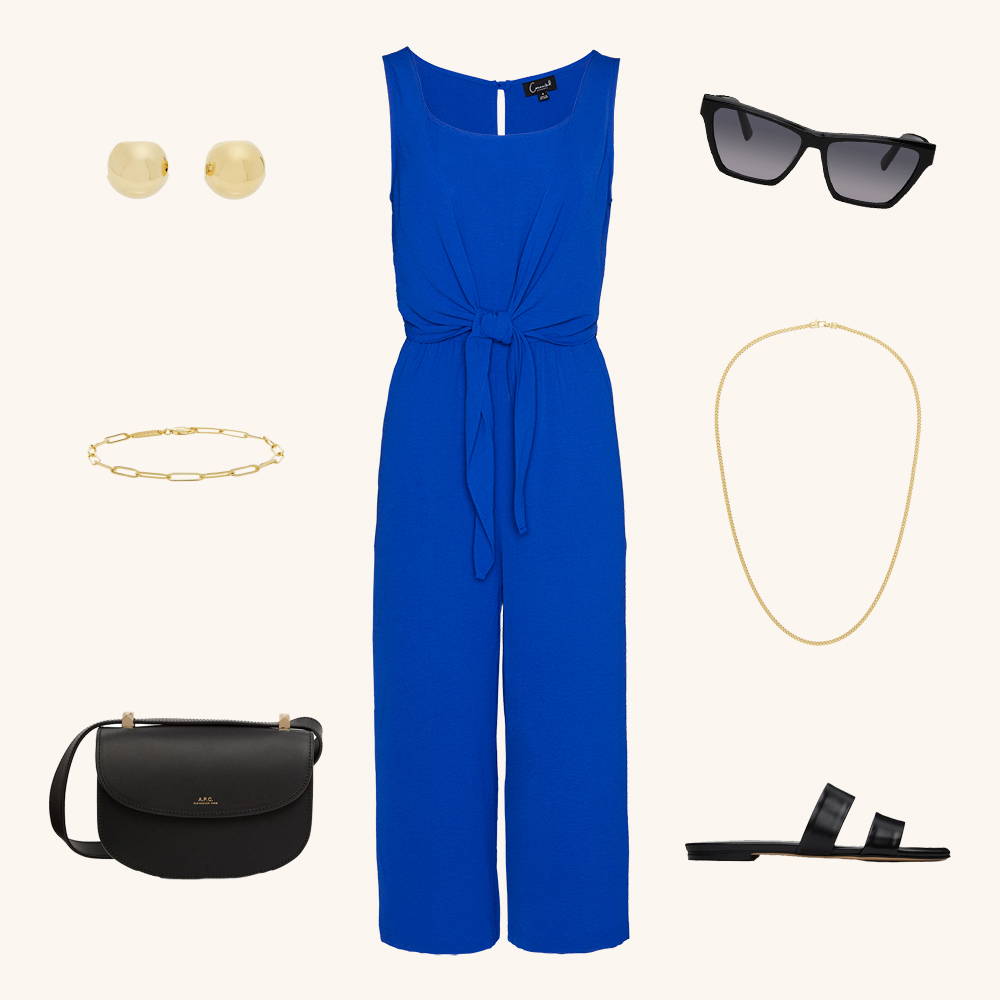 The Jori tie-front jumpsuit provides the right amount of function and flattering. The perfect regular and plus size date night outfit. Pair with gold jewelry and black accessories, and don't forget your sunnies!
Whether you're going for a stroll on the beach, going out for lunch, or having a picnic in the park, choose comfort. Look effortlessly chic in a casual date outfit that does not skimp on style. Express your personality with your accessories and spend the day feeling confident in your casual outfit with little to no stress. You definitely won't regret picking an outfit that does not require constant attention.
Best date night styles, according to you!
Shop dresses for date night & beyond
We hope you've reached the end of this article and let out a little sigh of relief!
Dressing for a date night can be challenging. While you may feel the pressure to go with a trendy and chic look, it is also important to feel comfortable and confident. Before getting ready for your next date, make sure to keep these few tips in mind:
Pick a date night outfit that makes you look AND feel great!
Consider the occasion, location, and weather.
Ease pre-date jitters by planning your date night dresses ahead of time.
Let your personality shine through your evening outfit!
Whether it's the promise of something new, or the kindling of something old, dress to impress! There is nothing better than getting all dressed up for a date out and feeling just as confident as you look. Get ready for your next date night by shopping our curated collection of date night dresses and jumpsuits below. From regular, to petite, to plus size date night outfits, we have a lot to choose from!
Leave a comment