How to Dress Up Your Lounge Pieces
With all of our closets being filled with comfy pieces from working at home, it is important to know how to level up your loungewear.
I mean who wouldn't want to rock their cozy dress to the grocery store and also to a brunch date with girlfriends?! So, what does loungewear mean to you? To us, loungewear is anything that you would want to be wearing while sitting on the couch watching Netflix. However, most people would be hesitant to wear these items out in public for a day or evening outing. Well, we are here to change your mind!
With versatile lounge pieces in your wardrobe, the opportunities are endless when it comes to styling them in multiple ways. With anything, accessories are a NECESSITY. Also, adding a strappy heeled sandal in the summer or a heeled bootie in the winter will automatically up your loungewear look.
Add Accessories to Spice Up Your Outfit
Accessories are always the key to taking your loungewear look to the next level. If the women's dress or jumpsuit is a muted or more neutral color, add some vibrant, standout pieces. This will not only help you feel more comfortable wearing a cozy outfit out in public, but also more confident knowing you've unlocked the key to making your loungewear purchase go a long way.
Throw on a cardigan or jacket over your loungewear outfit and immediately notice the difference. Instead of a loose cardigan that can make your loungewear look...well...like loungewear, opt for fitted and/or cropped outerwear to dress up the outfit.
Shoes are a Gal's Best Friend
Adding a small heel or embellished flat can dress up the outfit. Even adding a solid white sneaker can make your loungewear look more like athleisure, which is always on trend!
Taking these simple tips into consideration will allow you to go straight from the couch to a fun day out with friends or a date night out! Feel comfortable and confident in your outfit, and look stylish while doing it!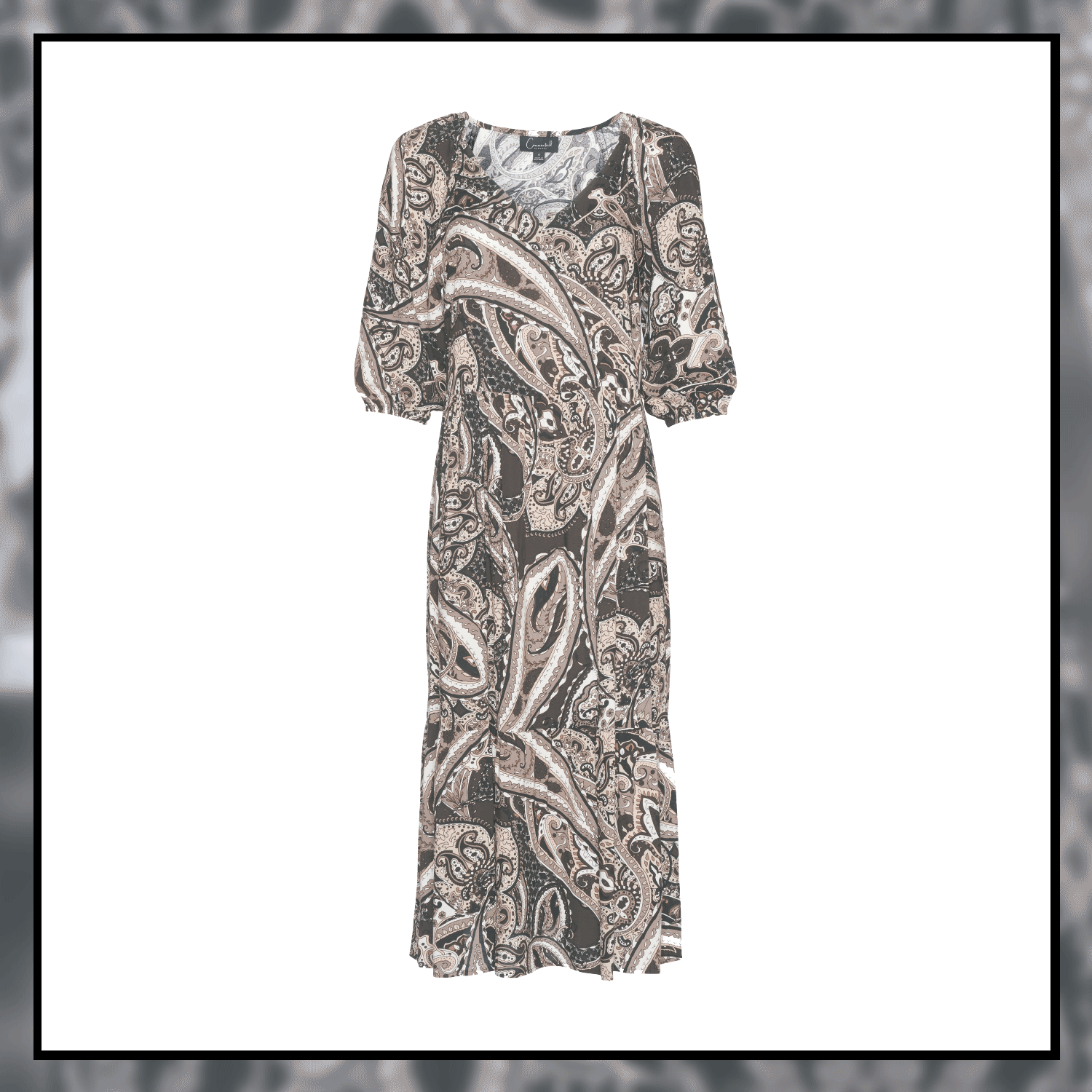 Remi Paisley Printed Dress
Available In Regular
Rock the Remi Paisley Dress for a full day of shopping and feel as comfortable and confident as ever! Add some cute sneakers and silver accessories and you're out the door!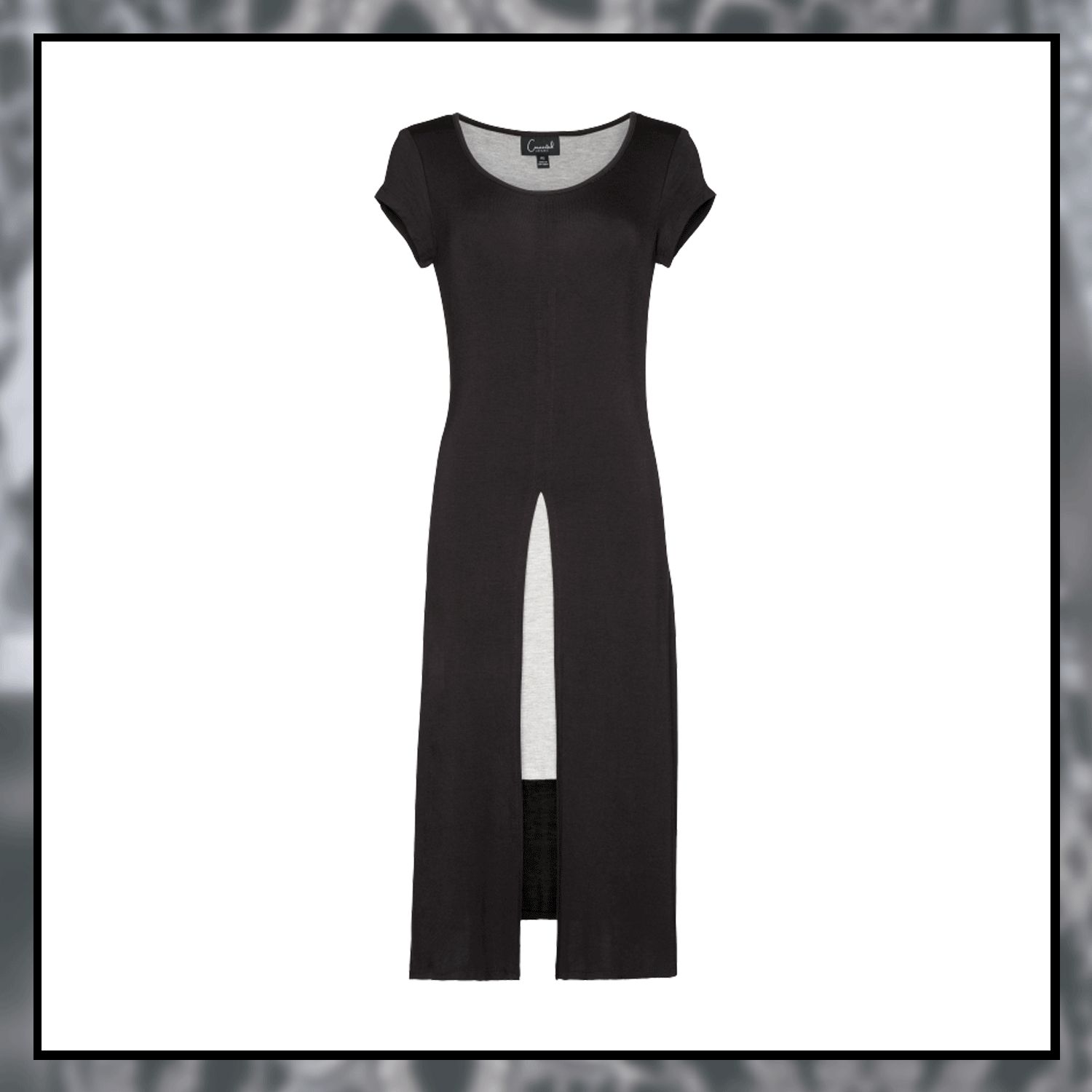 Quinn Two-tone Casual Midi Dress
Available In Regular, Petite, And Plus
Go from the couch straight to running your errands in the Quinn Midi Dress. Made from buttery soft stretch fabric, Quinn is the best nap and errand dress! Add a few accessories and some cute sneakers or sandals and be ready for whatever the day has in store!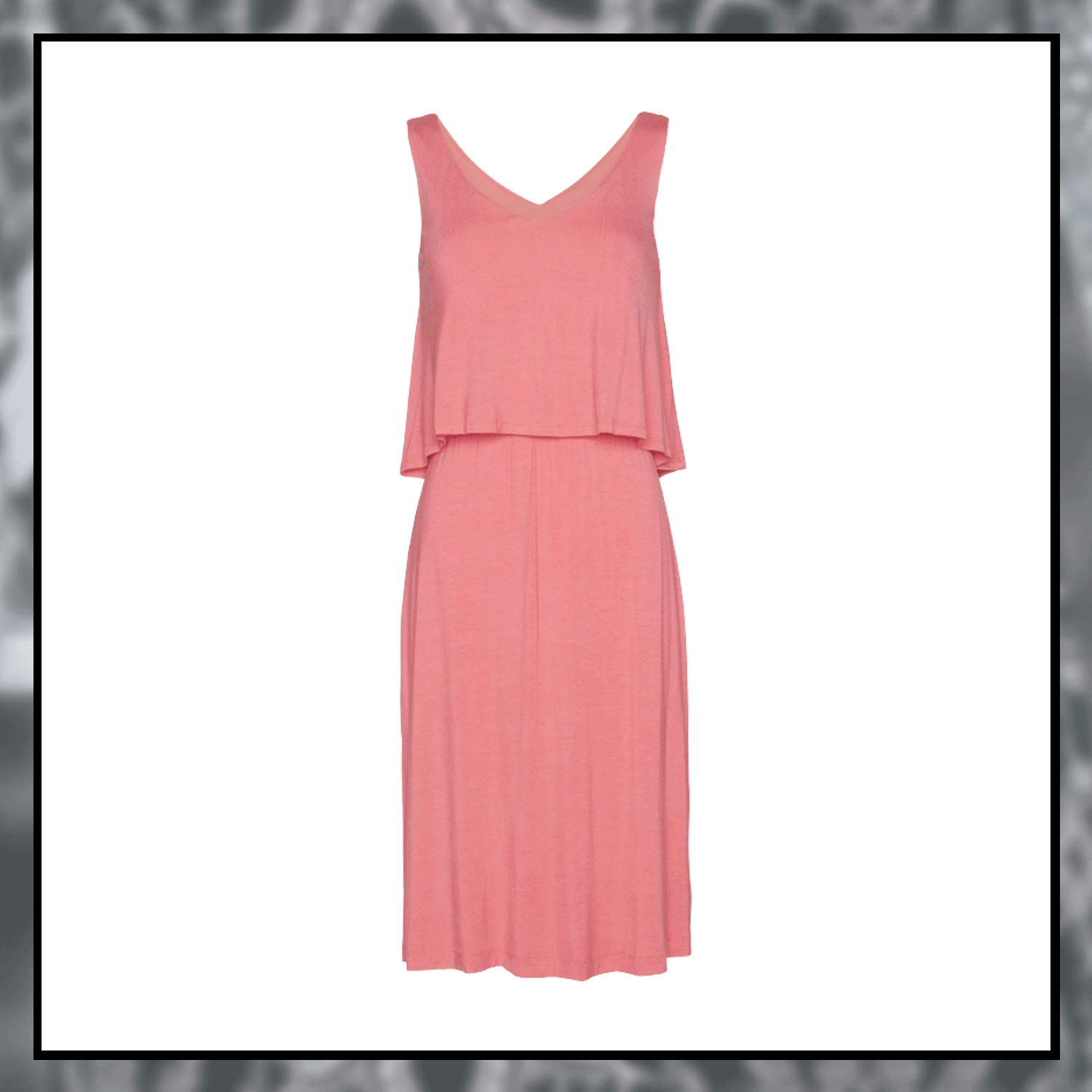 Sienna Coral Midi Dress
Available In Regular And Petite
Go out for brunch with the girls in the Sienna Coral Dress. She may look comfy (which she is), but once you add the right accessories and shoes, she is as stylish as any other dress in your closet!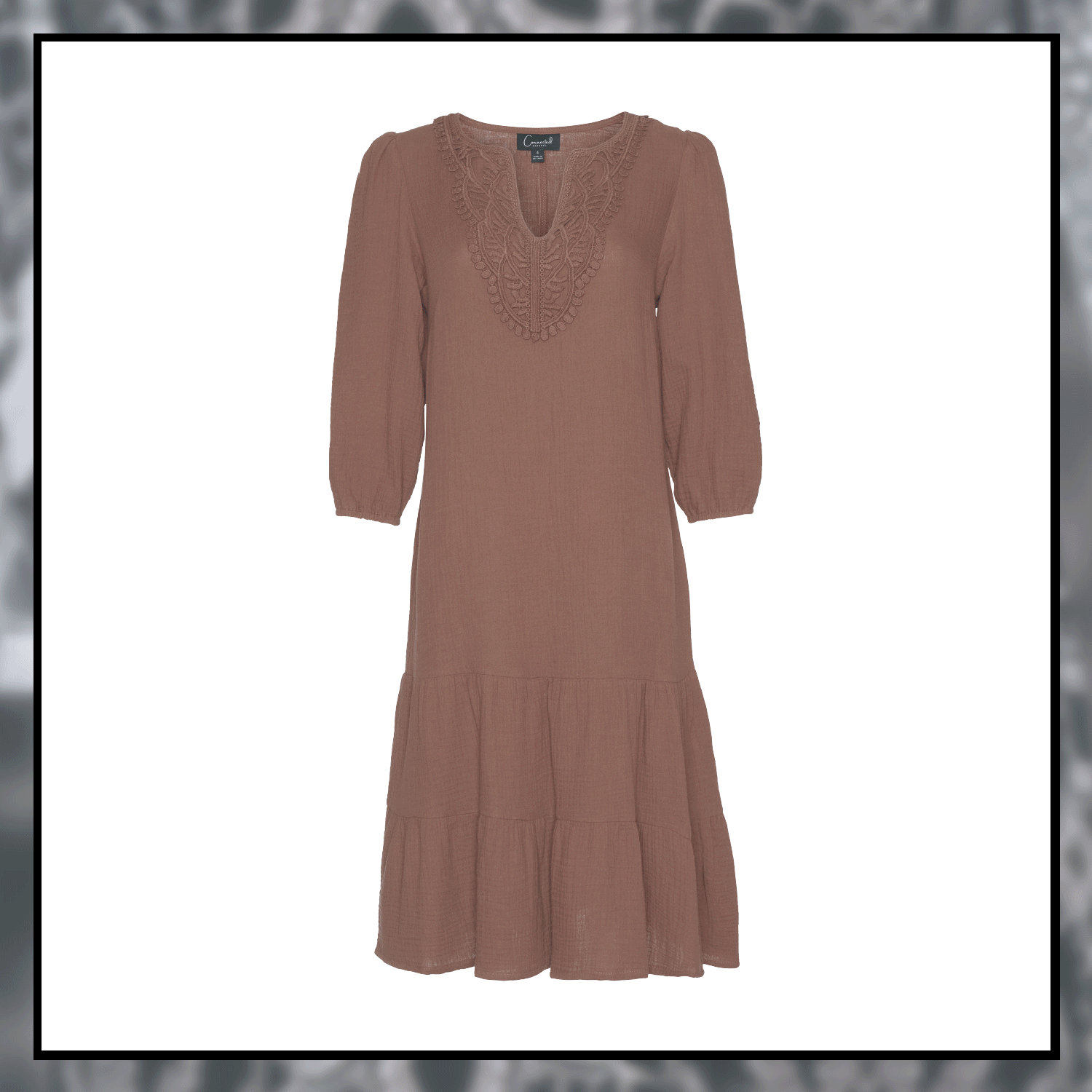 Nadia Tiered A-line Cotton Dress
Available In Regular
While the Nadia Cotton Dress may not seem like "loungewear" because of the amount of unique details on the neckline and hem, don't be fooled! She is the perfect dress to feel like you're lounging around while still hanging out with friends and family! Throw on some cute sandals and denim jacket and look as stylish as ever while still feeling comfortable.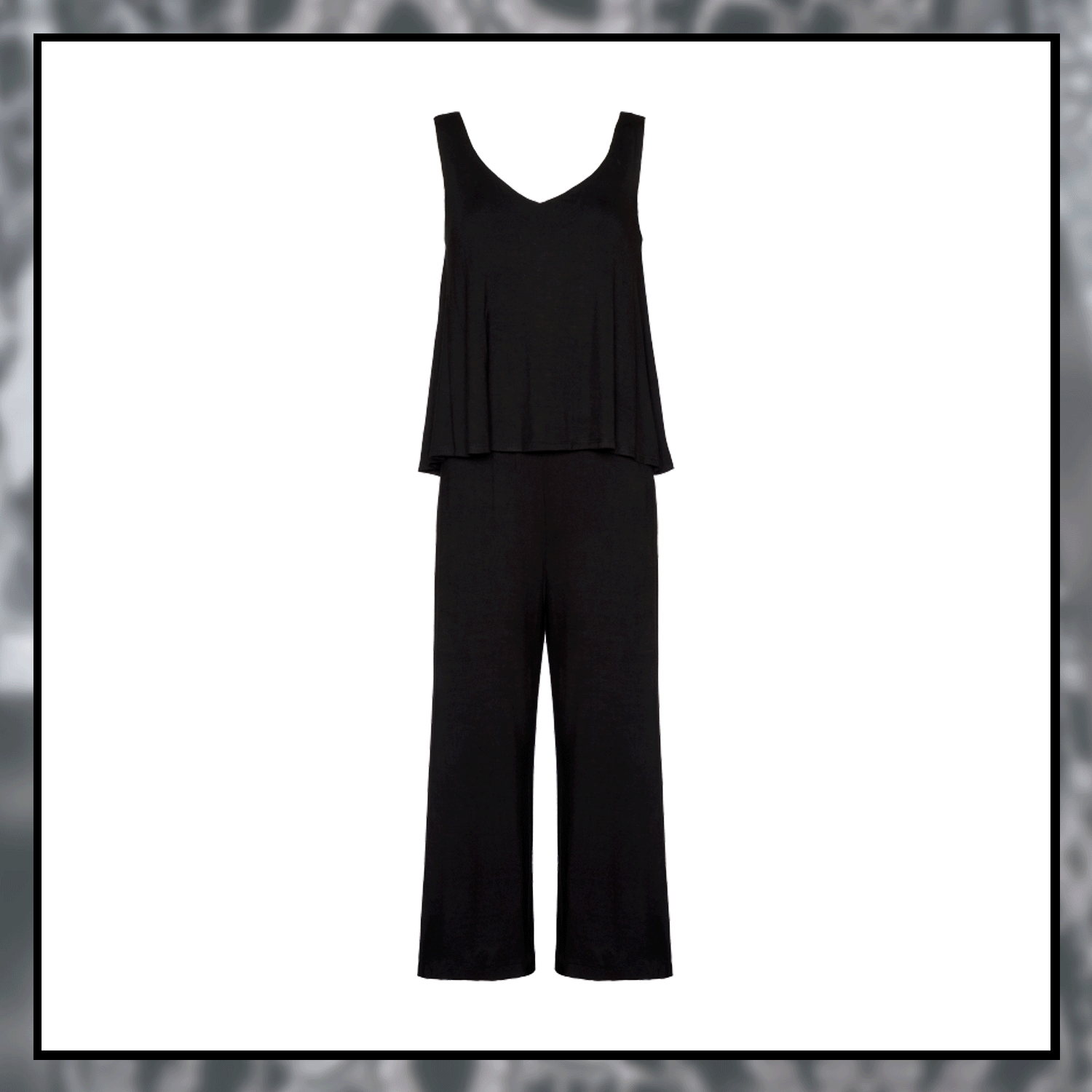 Margot Sleeveless Cropped Jumpsuit
Available In Regular
Go on a date night out wearing the Margot Cropped Jumpsuit and be ready for whatever the night has in store. Whether it be a dinner date, a movie date, or both! Once you incorporate your favorite heeled sandals and cardigan, you're going to be happy you chose her!
While our closets are filled with loungewear, we can still put those pieces to use now that we are leaving our homes a little more! Just follow these three simple tips and be out on the town still rocking your cozies. There is nothing better than wearing an outfit that you feel confident and stylish in while also being comfortable! Check out the many lounge pieces we have, just in case you want to add a few more to your wardrobe!
Leave a comment