Editor's Picks: Top Spring Styles
Spring styles we can't wait to wear, according to Terri, CA's fit model!
With Spring on the horizon, we wanted to share the must-have Spring outfits for women to get you off to a great start. We tapped the expertise of Terri, CA's fit model, to get the scoop on dressing for Spring.
The days are getting longer and warmer, which can only mean one thing: Spring is finally here! The new brighter and sunnier season brings our attention to Spring outfits for women.
The best part about transitioning from one season to the next is getting to swap out your current wardrobe with new seasonal styles you'll be dying to wear over and over again. Along with the clothes you've had packed away for months, get a thrill from revamping your wardrobe with new trending and season-ready Spring outfits. With our Spring new arrivals, you'll have plenty of new styles to add to the mix!
Piecing together Spring outfits that you will want to wear again and again for the season can be daunting, especially when there are so many amazing looks being showcased. So in order to make your life a little easier, we've enlisted the help of Terri, Connected Apparel's fit model, to help you figure out what to wear in Spring. Keep reading to get to know all of the biggest styles, colors, prints and gotta-have-pieces that are going to dominate this season.
Explore our new Spring outfits!
The new brighter and sunnier season calls for an update to our wardrobes.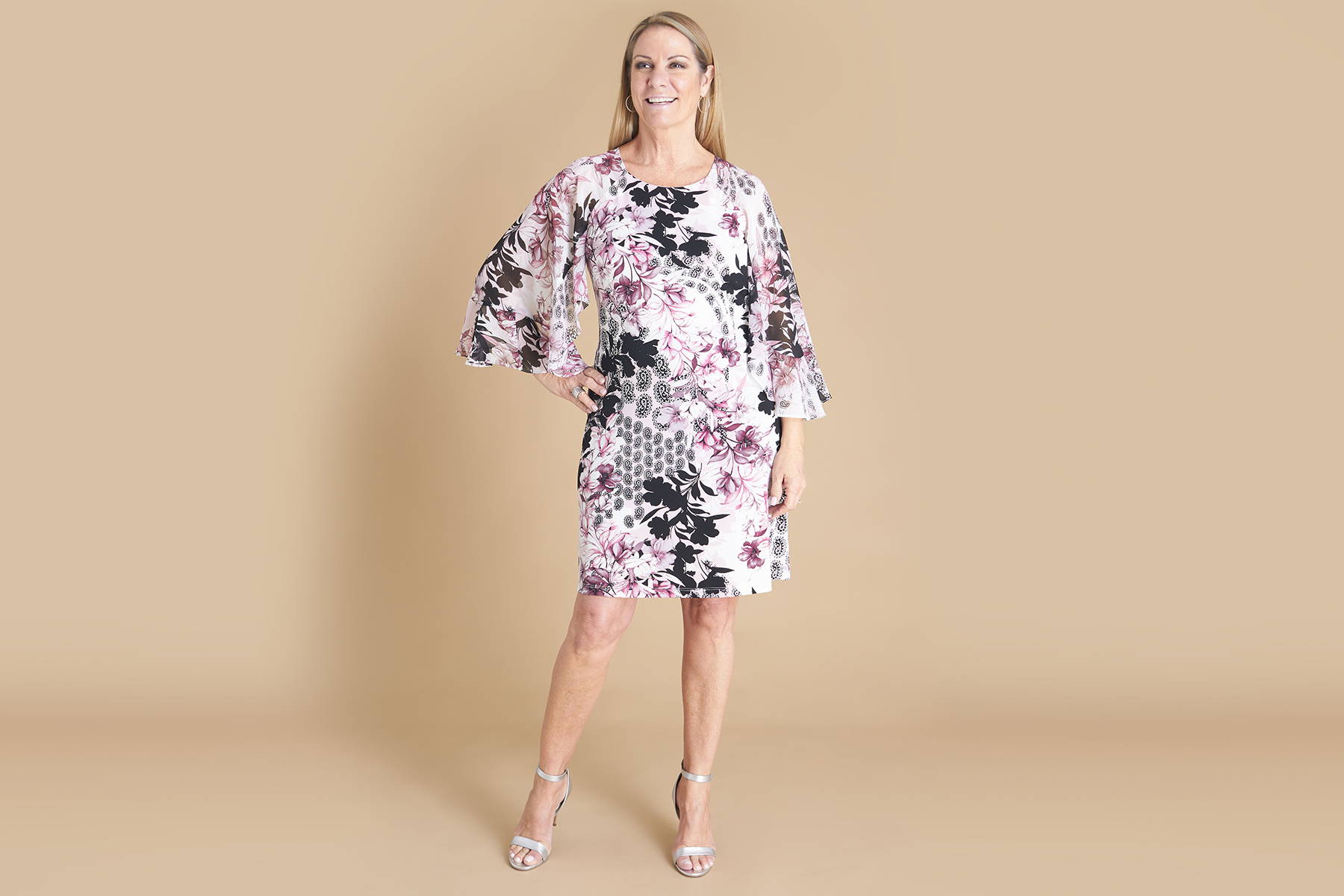 Terri is wearing the Sasha floral dress in a size 8.
It is time to que up your Springtime staples and we have so many options to choose from! Whether you're looking for casual daytime styles, pieces for the office, or special occasion dresses, there are Spring outfits for women that you'll love! Embrace Spring 2022's trends and make your wardrobe scream Spring!
Ready to shop? Check out our full collection of Spring outfits for women including new arrivals available now!