Editor's Picks: Dresses That Check Every Box
Styles that Check Every Box
Whenever you're going, whatever your budget — we've got a style for that!
Keep your wardrobe ready for anything with some of our favorite styles made to take you just about anywhere! From wedding styles to in-office outfits, we have a look that will keep you looking and feeling your very best. Looking for something specific? No problem! We have styles that check off every box! Check out the options below to find a style that best suits your needs.
I said "yes!" and now I'm on the hunt for wedding occasion dresses!
Start your journey down the aisle with a surplus of wedding inspiration. From your bridal shower to your reception outfit change, find unique white dresses & jumpsuits fit for your special day. Read more on what to wear when you're the bride on our blog.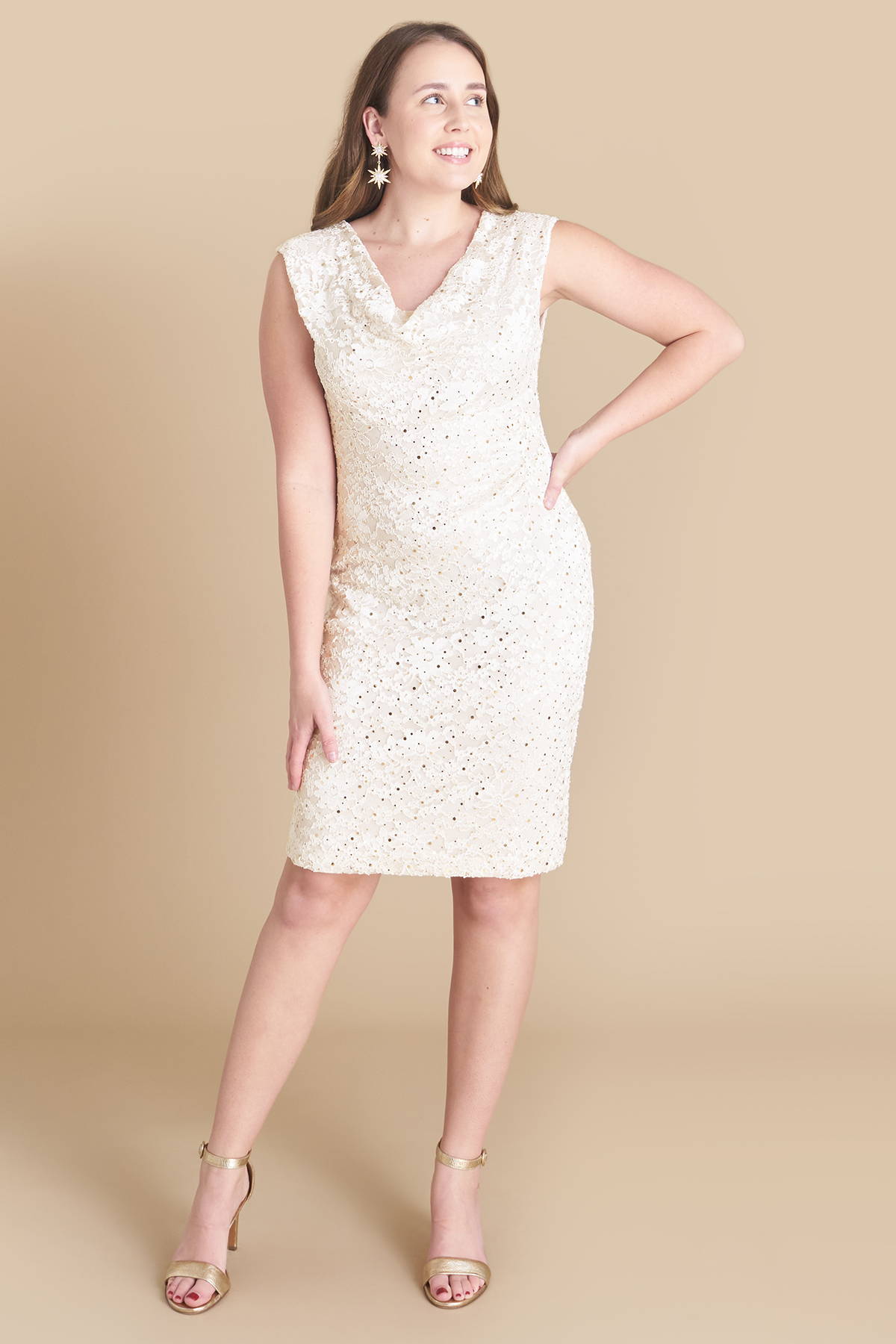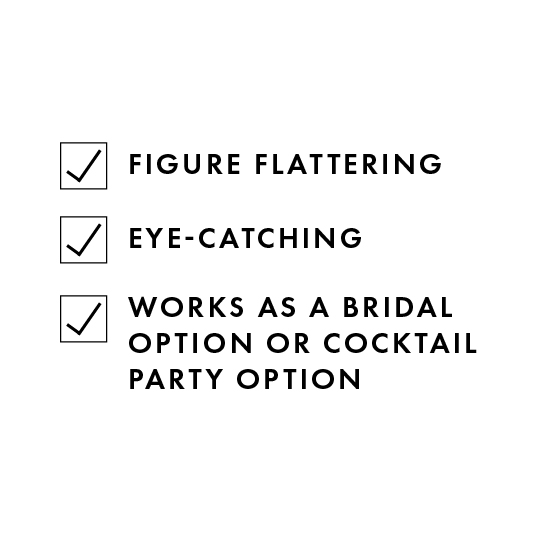 Tina is a champagne white lace bodycon dress with a stunning cowl neck detail. Fully lined, you'll feel comfortable and confident in Tina no matter the occasion!
I'm invited to a wedding and I need the perfect dress to feel comfortable and confident all night long.
Wedding season is back in full swing! If you're attending a wedding this season, you'll need wedding attire that not only aligns with the dress code, but also will wow everyone there! No matter your bridal needs, let us help you find the perfect look. Check out our Wedding Shop to learn more.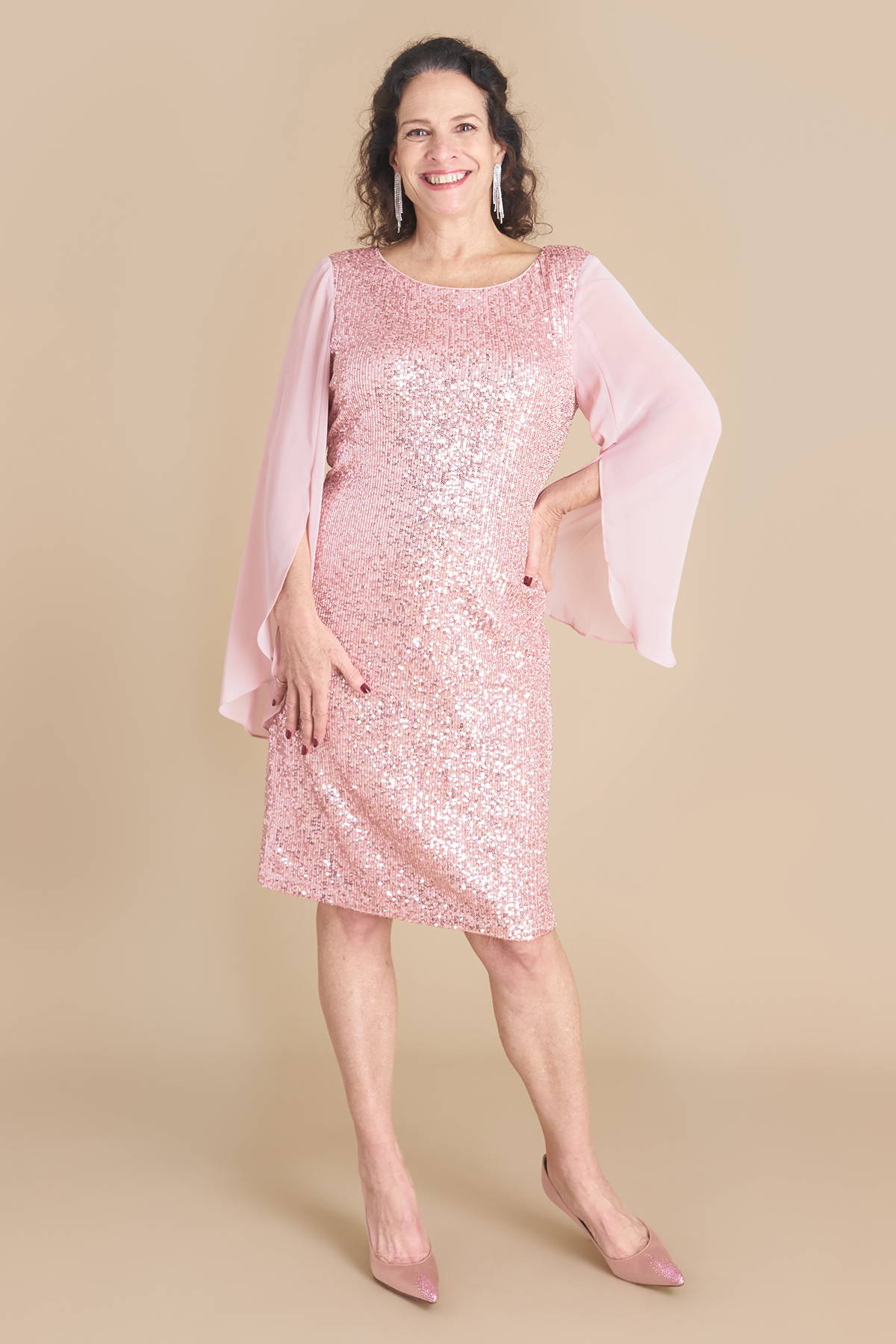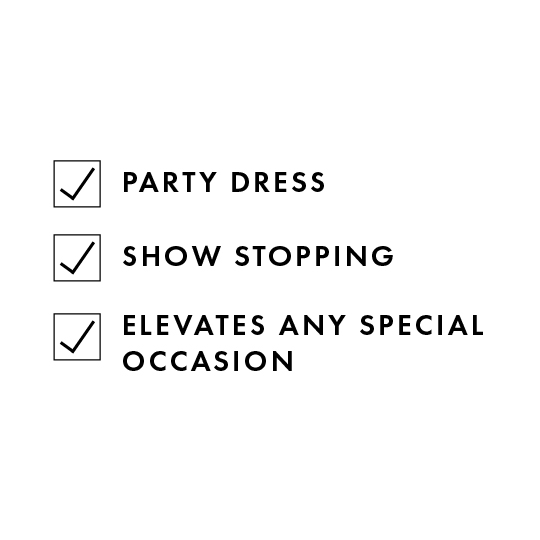 Stevie's stretch sequin fabric glides over the body and long chiffon sleeves provide subtle coverage. Note that there is a slit up to the elbow on the sleeves which create dramatic flair and movement.
I'm working in the office more!
I'm back to working in the office and need a dress that prioritizes comfort and style.
As businesses return to in-person settings, employees will have to throw aside their video chat look and re-learn how to dress to impress. But don't abandon the comfort zone so soon! Instead, choose styles that fit both the stylish box as well as the comfort box and walk into your 9-5 feeling and looking your very best.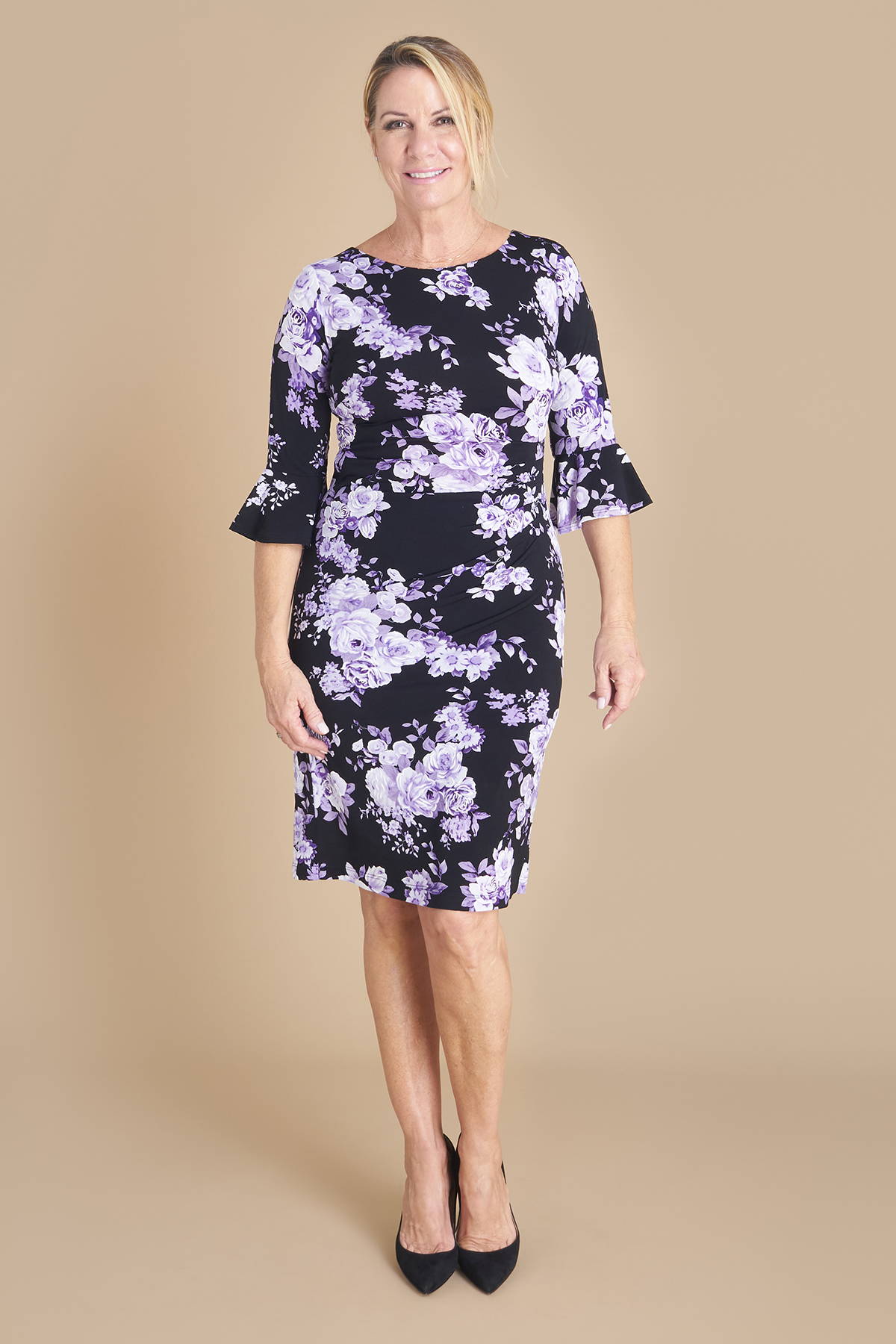 Simple yet sophisticated, Lizzie's figure-flattering design is all about maximum coverage. From a bodycon silhouette to side tucks that create dimension you'll love every inch of this purple floral midi dress.
I'm working from home and need cozy outfits that still look put together.
Since working from home has become a norm for some, it is important to have styles in your wardrobe that keep you comfortable while also allowing you to feel put together. Comfortable clothes can help alleviate some of that stress to improve overall productivity. Whether it be a little more arm coverage, jacket dress, or more leg coverage, comfort is key and will allow you to focus at work and not worry about your clothing.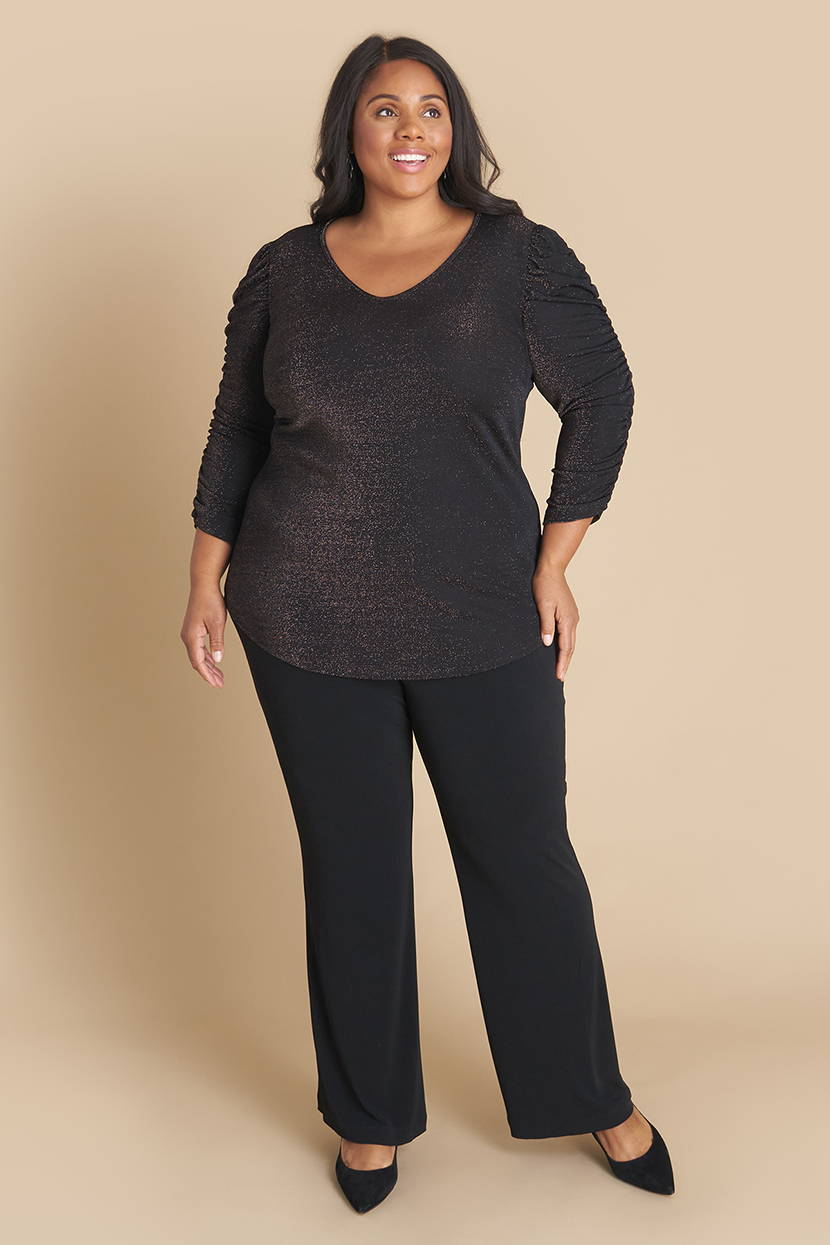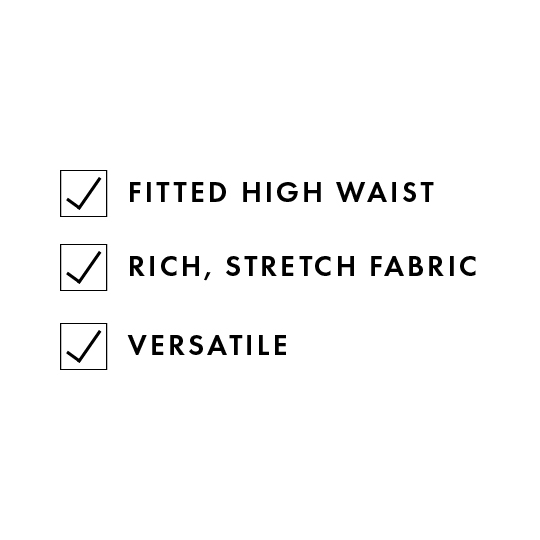 Say hello to the perfect high waist, black boot leg pants that exude classic sophistication on-the-go. Made from a rich stretch knit fabric that's cool to the touch and glides over every beautiful curve, the style options are endless.
I have a date night coming up and need the perfect dress to feel my very best.
Whether it be a date night out with your significant other or a night out with the girls, sometimes these plans are spontaneous! Have the perfect dress in your wardrobe to easily pull out and have ready. Take on the night feeling your very best with a statement sleeve or bold print.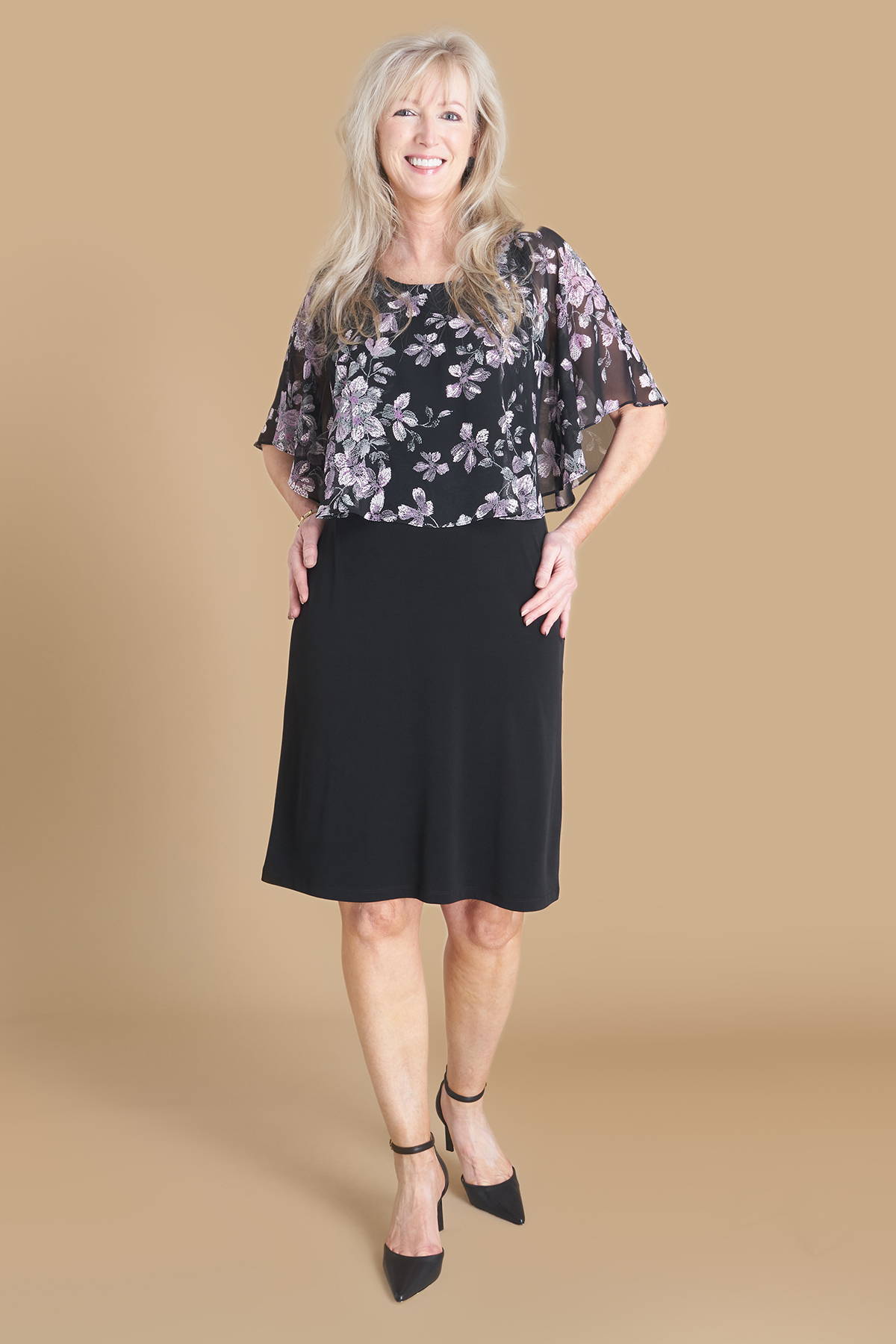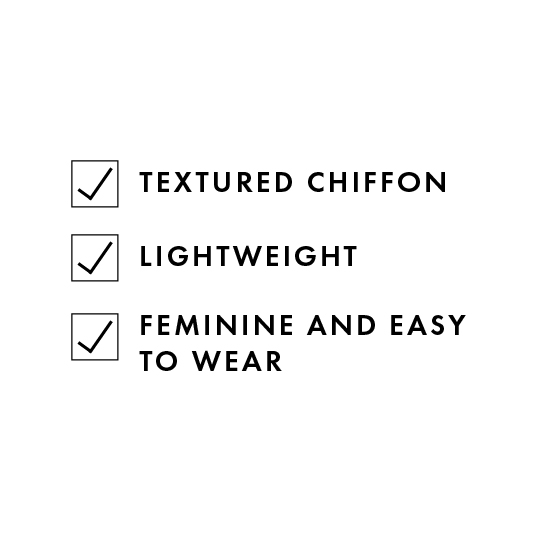 Crafted from lightweight fabric, this black cape dress is effortless to slip on and look put together in an instant. A floral cape elevates this A-line, knee length solid stretch jersey knit dress.
I need stylish dresses that also work for lazy days on the couch.
There is nothing better than a cozy day inside. However, sometimes we want to look a little bit more put together rather than staying in our pajamas all day! Try a casual dress. This way, you don't feel restricted, but you still feel confident and stylish!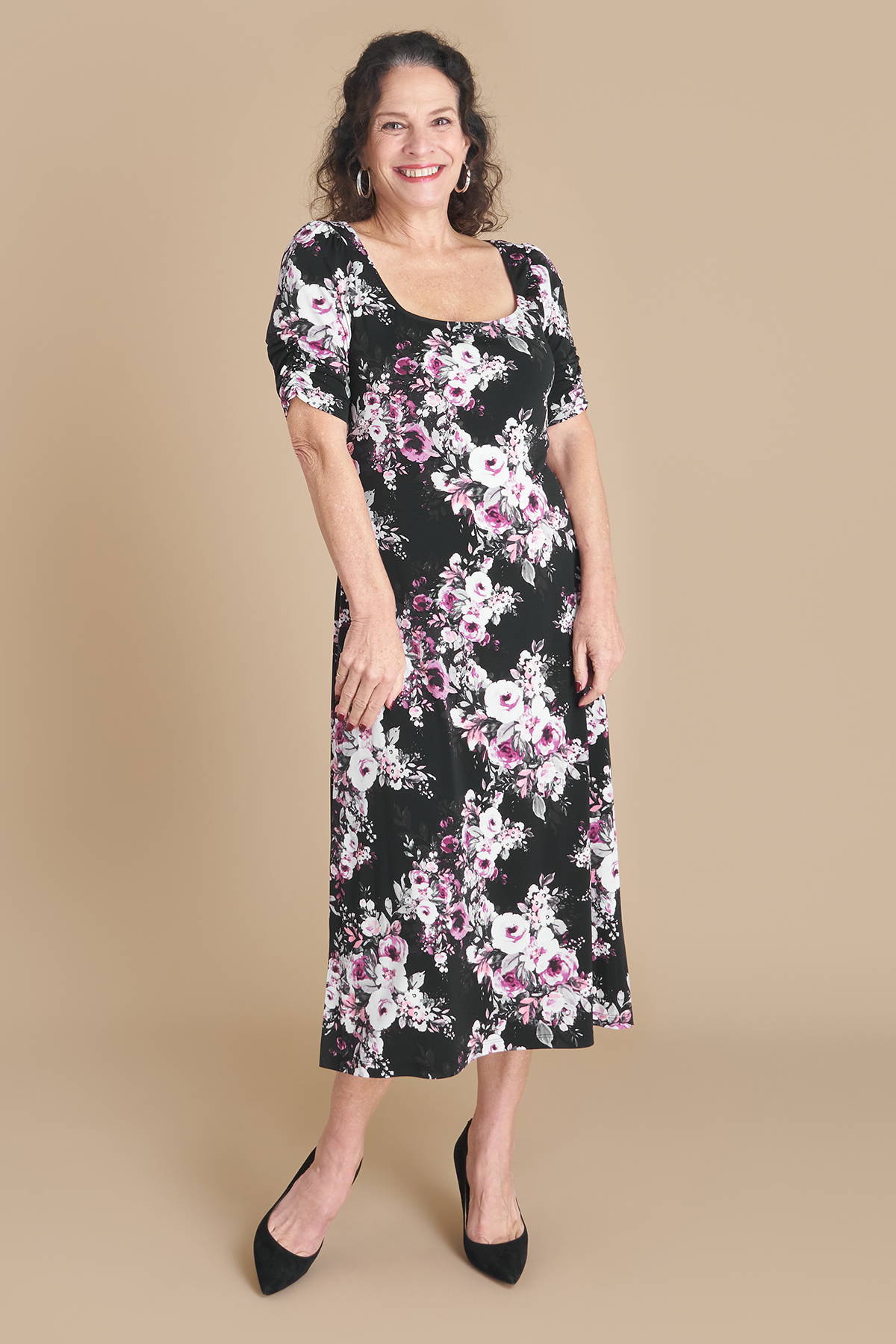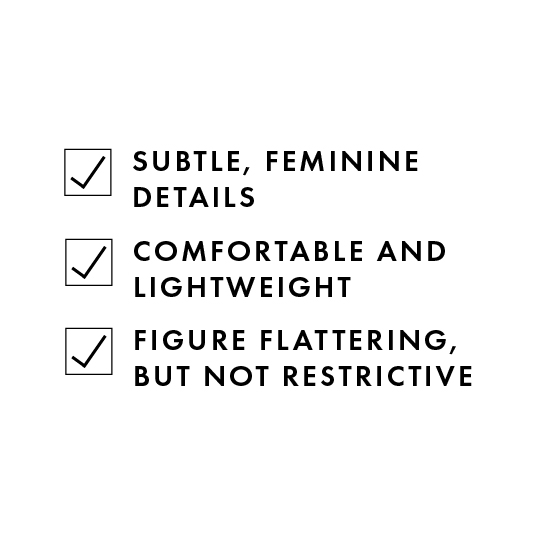 Feel comfortable and confident in the simple, yet figure flattering Erika floral midi dress. The Erika silhouette captures the eye with understated details like ruched extended short sleeves and a square neckline that highlights the elegance of a woman's collarbones.
I am looking for a go-to jumpsuit that I can wear for multiple occasions.
Jumpsuits are a chic alternative to dresses that are sure to have you feeling comfortable and confident no matter your plans. Jumpsuits can easily be styled to suit a workwear look, a daytime look, and even a special occasion look. Having at least one staple jumpsuit in your wardrobe is sure to save you some stress time and time again.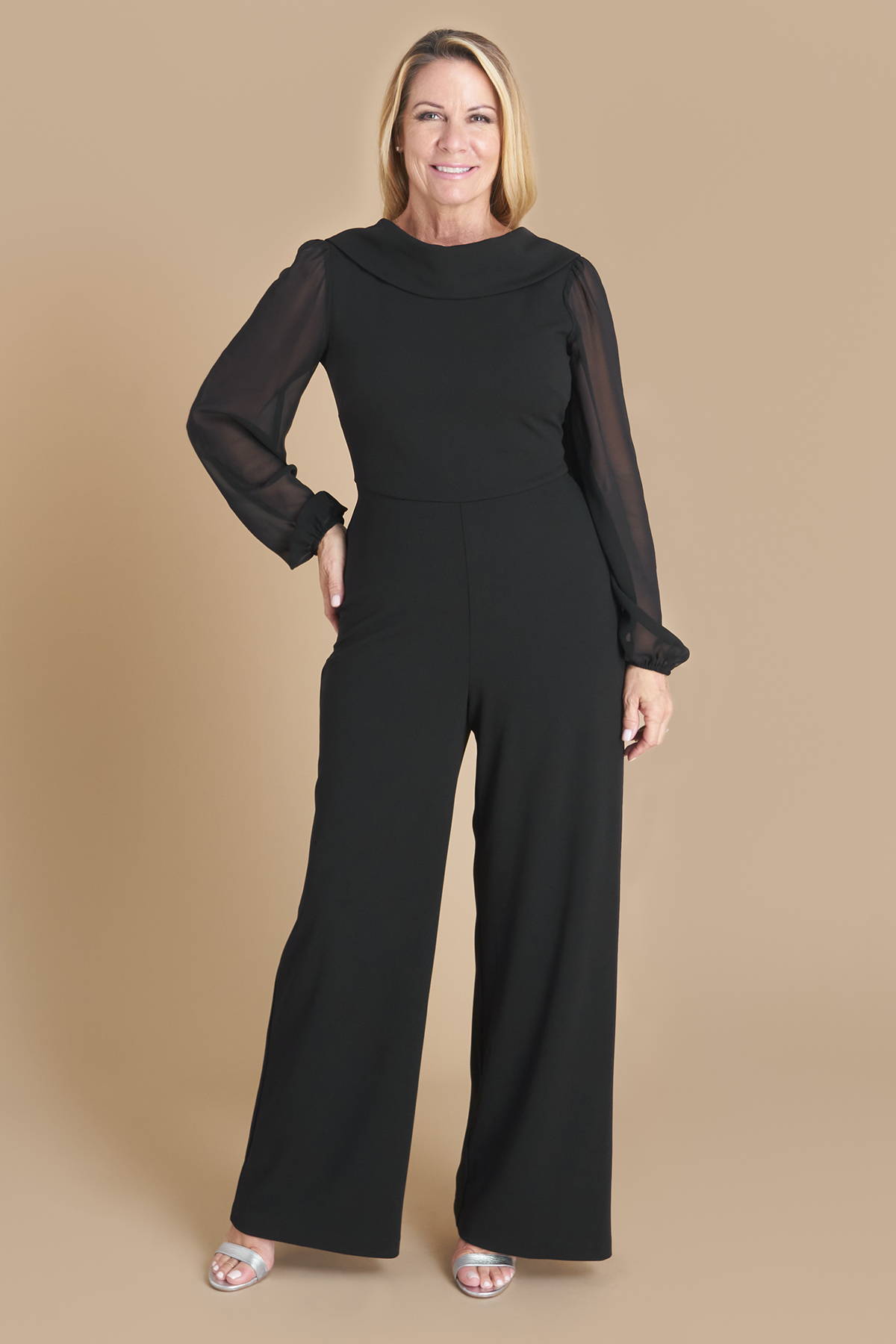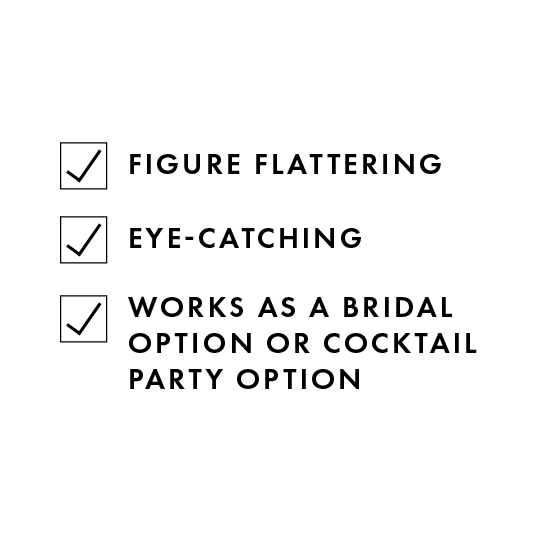 Margaret is a little black jumpsuit with an updated flair. Featuring long, chiffon balloon sleeves that are comfortable and easy to move in, this formal jumpsuit is made from stretch crepe scuba fabric and glides right over every curve.
I'm not looking for anything specific, just a good dress that is extremely versatile!
If you constantly catch yourself having spontaneous plans pop up then this section is for you! Fill your wardrobe with staple styles that can take you just about anywhere. Versatility is key and staple dresses and jumpsuits are the answer! Creating a seasonless wardrobe can be difficult, but we are here to help! Read our style guide on how to choose pieces for a versatile wardrobe and start making your wardrobe work harder for a long time to come.