CAxLZ on NBC: Styling the Bronze Metallic Bianca Cardigan For Summer
Celebrating fashion through design and collaboration!
Connected Apparel collaborated with Lawrence Zarian to create staple pieces that are seasonless and not only for one specific occasion. We were inspired by women of all ages, shapes, and glorious sizes. Elevate your wardrobe with pieces that never go out of style! Need help deciding on the first piece to give a try? The CAxLZ Bianca bronze metallic cardigan is the one!
California Live's Lawrence Zarian is celebrating women's fashion through design and a collaboration with Connected Apparel. LZ shares the versatility of his Bianca Bronze Metallic Cardigan by using it as a staple for several looks. See LZ's fashion must-haves in this segment.
Story Behind the CAxLZ Bianca Cardigan
No more dressing for seasons!
The CAxLZ Bianca cardigan is a must-have style in your wardrobe! Whether you fall in love with the bronze metallic or prefer something else, we have Bianca available in black, snakeskin, and leopard print. No matter which Bianca you choose, this cardigan will become a closet staple very quickly! While some might see Bianca and a basic cardigan, she is much, much more! The knee length silhouette, slinky material, and pockets are all things that make customers obsessed with Bianca.
Going on errands? Don't forget Bianca!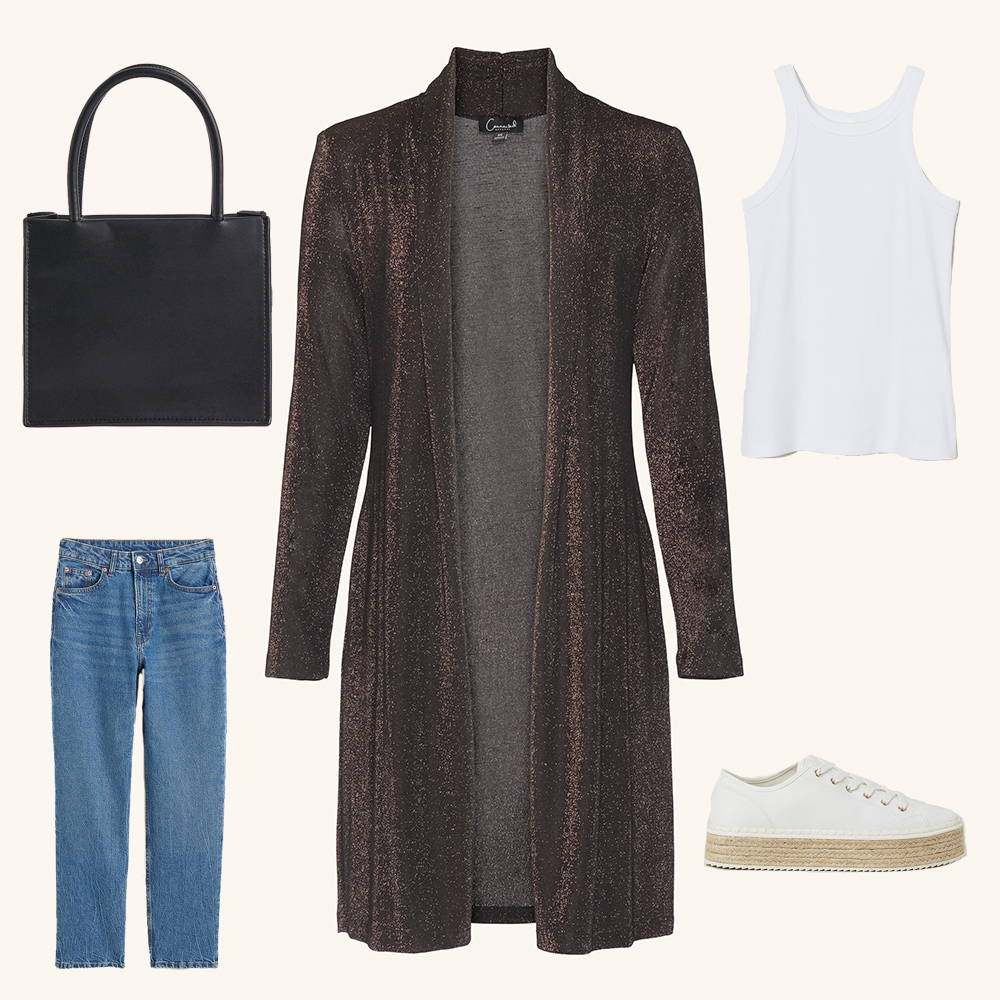 While Bianca has a subtly shimmering bronze metallic fabric, she is perfect for daytime errands or a chic daytime lunch! Pair Bianca with a crisp white t-shirt, a basic pair of jeans, and throw on a pair of sneakers. Say goodbye to basic and boring sweatshirts and leggings, and hello to a cute, but still comfortable, daytime look.
Make it easy by dressing in the same fabric!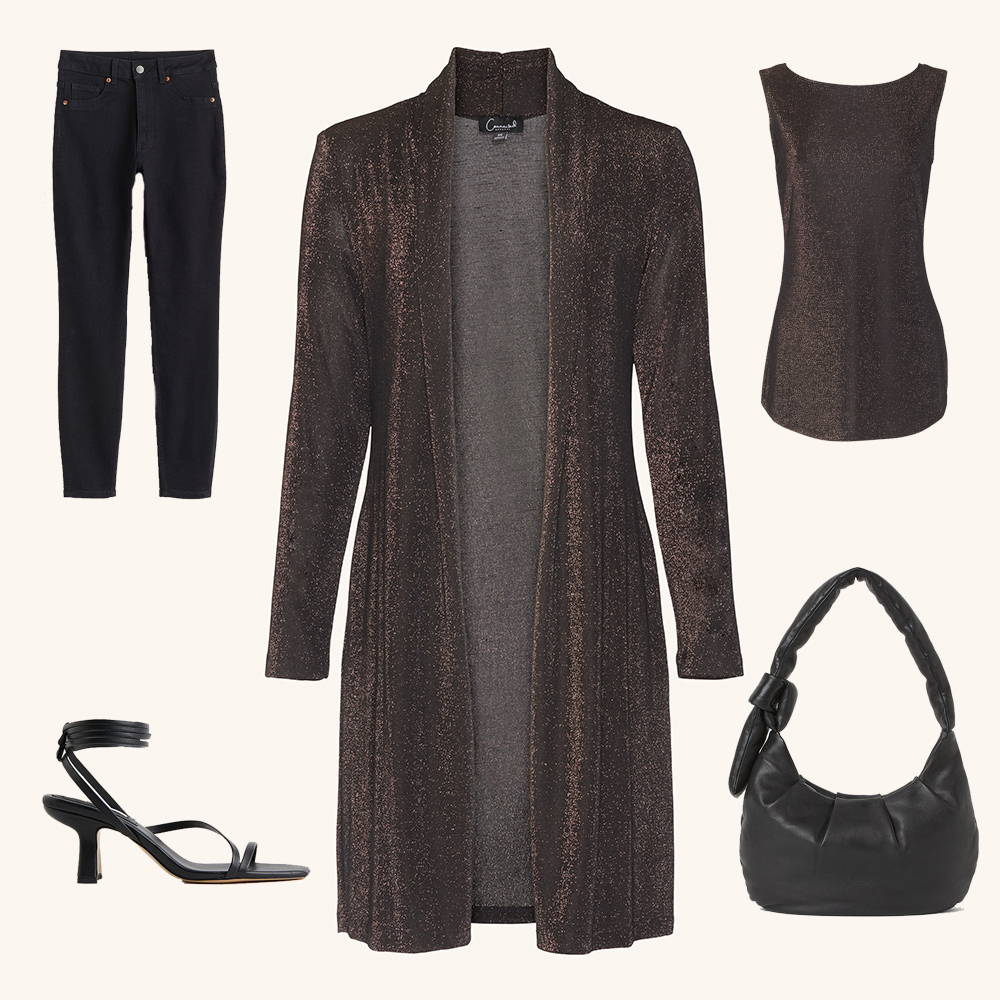 If you love the bronze metallic fabric on the Bianca cardigan, you're in luck! We also have a tank top (Milena) and pants (Christine) in the same fabric! To make your night out outfit stress-free, go for a monochrome look. Start with the CAxLZ Milena tank in bronze metallic and add on top the Bianca cardigan. To complete the look (and create the perfect waistline), add a thick or skinny belt. A tip from LZ: try an obi sash!
Transform Bianca into a wrap dress!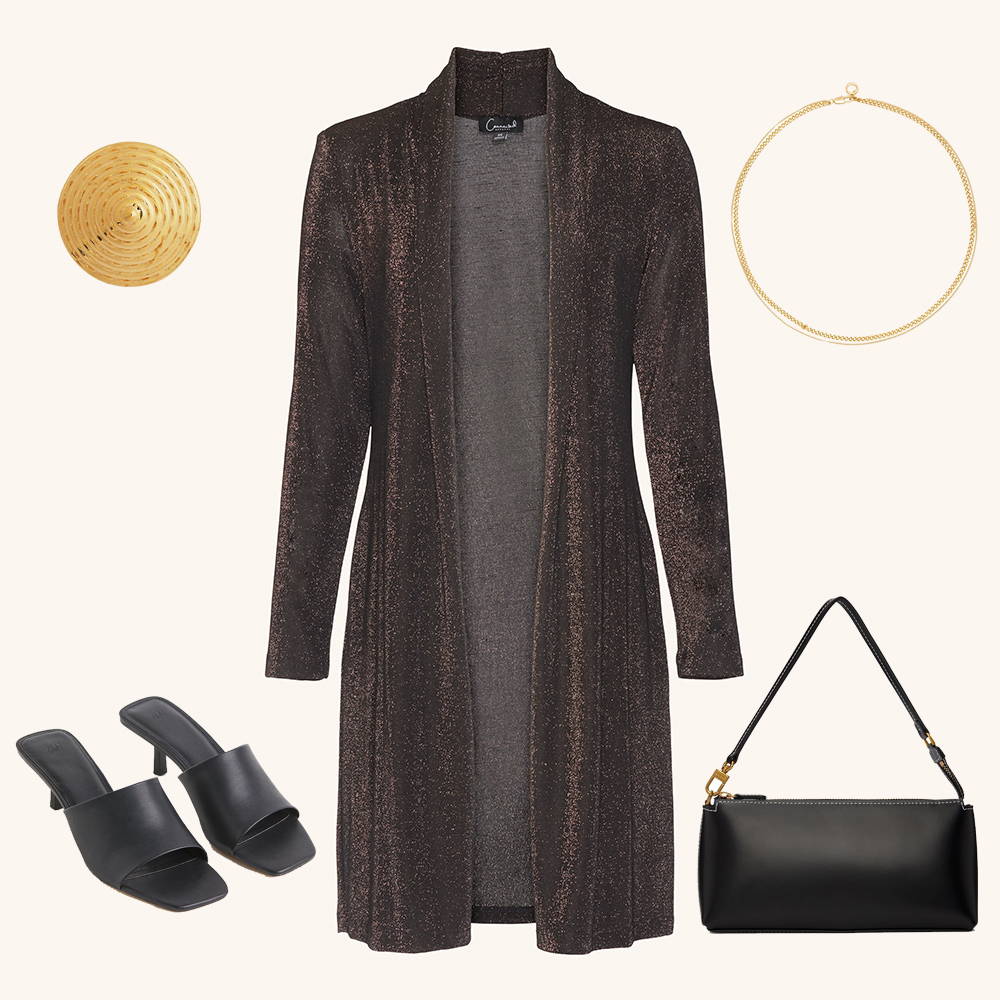 Sounds crazy right? But, it's really not! The CAxLZ Bianca cardigan is knee length making it the perfect silhouette to turn into a dress. All it takes is the addition of a brooch to pin it shut and you're ready to go! Plus, the fabric is lightweight enough to get a cool breeze on a warm day, but not lightweight enough to be see through!
Look #4: Bathing Suit Cover-Up
Summer days are for the beach!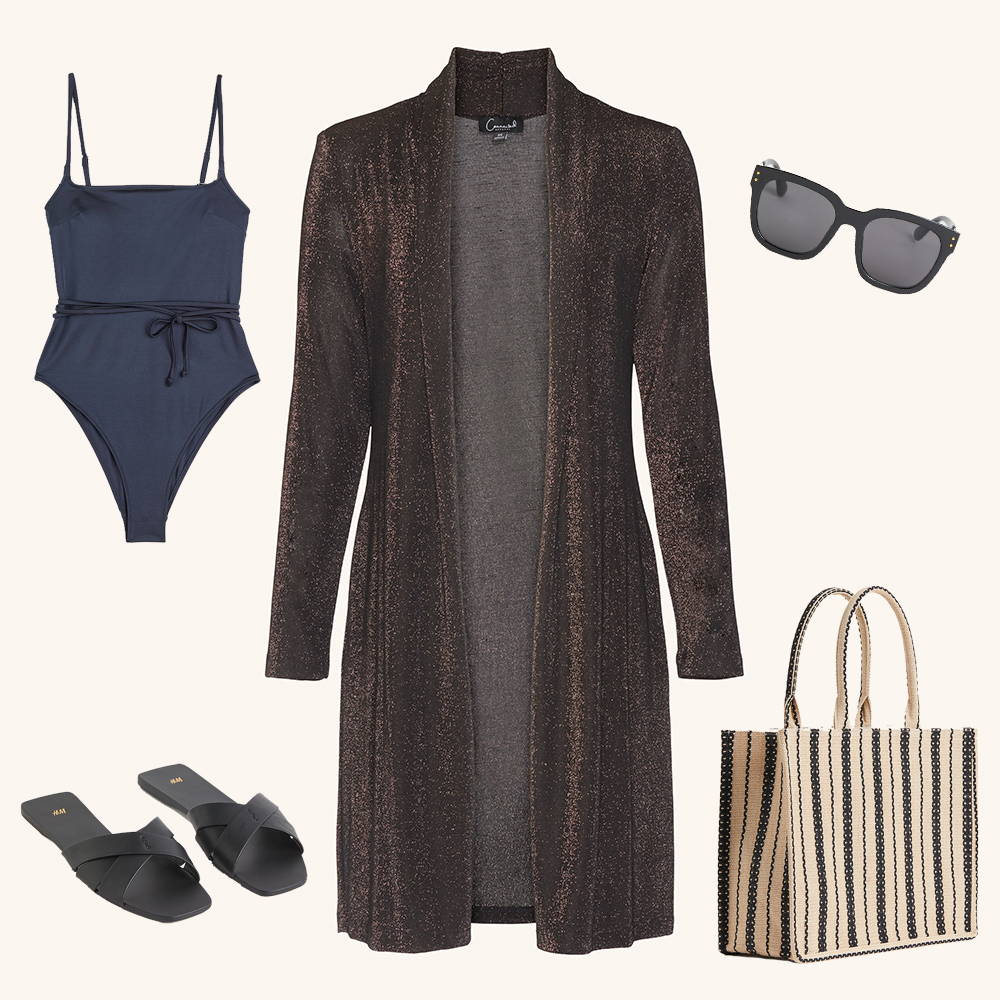 Get ready for Summer by taking the CAxLZ Bianca cardigan and transforming it into a beach coverup! Throw Bianca over your bathing suit and step onto the sand feeling cute and confident. Fashion and functionality at its finest. This look is chic and feminine and ready for those hot Summer days!
Shop The CAxLZ Classic's Collection
Bianca is a versatile Summer style!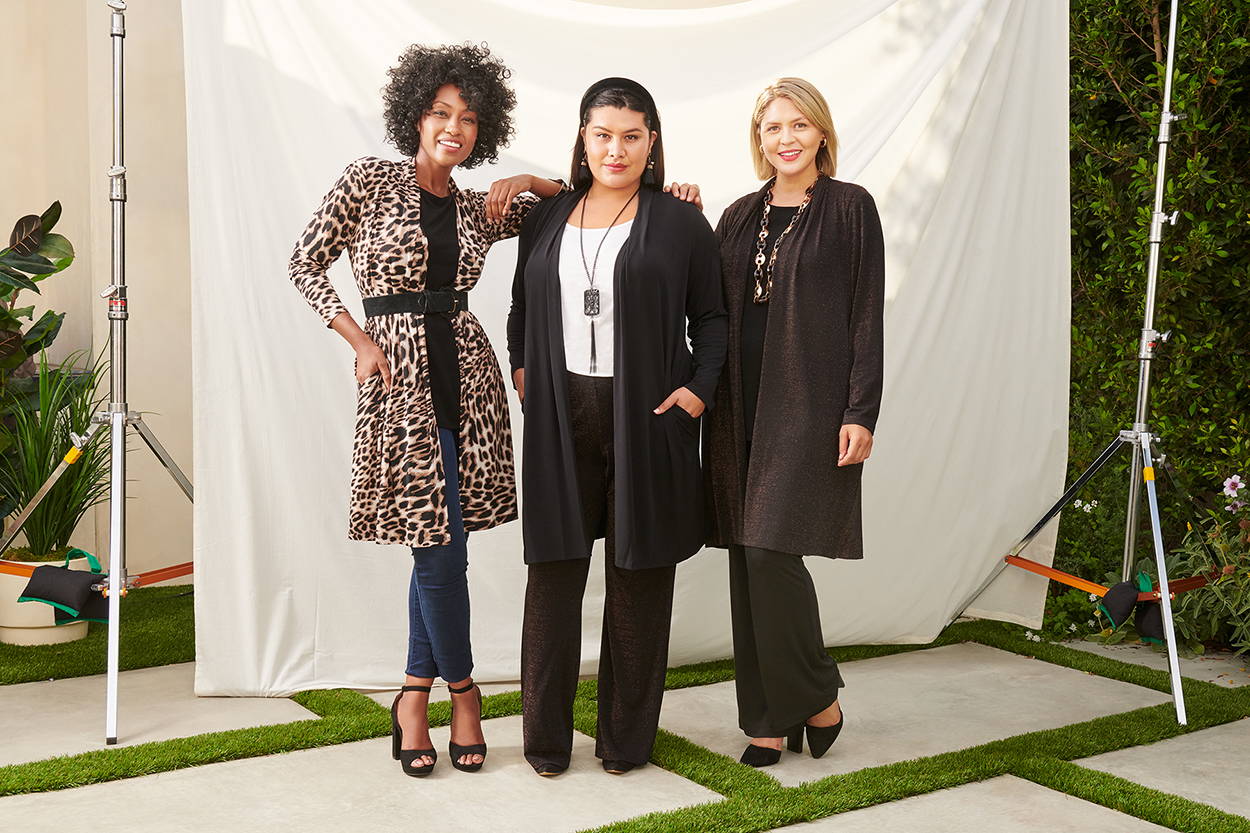 The Bianca cardigan is a fan favorite that we have in 4 different versions; bronze metallic, snakeskin, animal print, and black. Whether you need to dress Bianca up or down, throw on Bianca and follow some of these tips from LZ! You will feel just as beautiful and you look.
Bianca is much, much more than a basic cardigan.
Take Bianca with you to run errands in a casual, daytime look!
Go head-to-toe in the bronze metallic fabric for a night out.
Bianca cardigan + broach = wrap dress
Summer calls for the beach, don't forget to take Bianca!
Turn your wardrobe into a versatile one with the Bianca cardigan. Seasonless and chic! Interested in checking out more staple styles from the CAxLZ Classics Collection? Shop all of the styles below!
Leave a comment